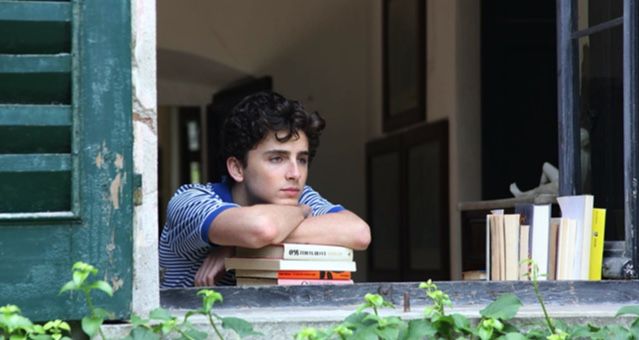 LGBTQ
5 Books for Readers Disappointed By CALL ME BY YOUR NAME's Sequel
This content contains affiliate links. When you buy through these links, we may earn an affiliate commission.
The release of Find Me, the much-awaited sequel to the global sensation Call Me by Your Name, is definitely one of the highlights in the book world in 2019. Though my excitement was curtailed when I finally got to read the first few pages of the book. As a huge fan, I couldn't help but feel disappointed.
And it looks like I am not alone. Critics from several publications also shared the same sentiments over the much-anticipated sequel. The reviewer from The New Yorker, for instance, called it "shallow," while the critic from The A.V. Club was left with a "terrible disappointment."
As genderqueer, I love the work even though it's so straight. All its formats—the book, movie, soundtrack, and the audiobook—just blend well together. An obra maestra. But as much as I love CMBYN, I found Find Me a bit of a drag.
If you're a huge fan of CMBYN and miss the trip down the dreamy, Italian town or something similar, here's a list for you:
Beijing Comrades by Bei Tong, translated by Scott E. Myers
For fear of government retribution due to its content, Beijing Comrades was published anonymously in mainland China in 1998, quickly claiming a cult fame in the LGBTQ community.
The hook? A rich, older man named Handong falling head over heels with a younger but poor man named Lan Yu. The draw is not much about their explosive romance, but the discussion on LGBTQ issues in Beijing in the 1980s. But still, it's very raunchy.
What's more interesting here is that no one really knows Bei Tong's real gender. He could be a man, a woman, or a different gender altogether.
This American classic coming-of-age novel from Knowles, who was gay himself, also gives off that CMBYN vibe.
Gene, reserved but erudite, develops an unlikely friendship with his roommate Phineas. Their friendship crosses some boundaries and resembles that of a homosexual relationship.
Although Knowles himself denied the gay undercurrent of A Separate Peace and although it still remains a literary debate until now, you may feel the homosexual undertone present in this one.
Back when I devoured young adult fiction a few years ago, I found this hauntingly relatable and beautiful.
"Ari and Dante" is a coming-of-age story that follows Aristotle Mendoza and Dante Quintana, both Mexican American, as they grapple with their identity and sexuality.
The book brags several awards including the Printz Honor Book, the Stonewall Award, and the Lambda Literary Award among others.
Another young adult fiction with the same calibre of writing as "Ari and Dante." While the main plot is not really queer-related, you may relate to the subplot between two gay lovers.
I'll Give You the Sun follows twins Noah and Jude, each coping with family and their personal issues, as they find a way to make peace with each other.
While the premise is gut-wrenching already, the subplot with Noah and Brian also stands out.
As the subtitle implies, it's smut—but with taste and class.
The Philippines is known predominantly as a Catholic and conservative country. The release of this one is a bold move in the local publishing scene. Nevertheless, it's part of the progressive movement.
This steamy collection of gay and lesbian stories may satisfy your curiosity. It's so bastos (read: obscene) but at the same time sophisticated. It is just one of the best few to come out from this country—from this side of the world.
---
With the grim fate of the Call Me by Your Name movie sequel, this list of LGBTQ-themed books will tide you over until the sequel we've been waiting for will actually be released.
For more CMBYN read-alikes, you can also check out this list: Books to Read After You Watch 'Call Me By Your Name'