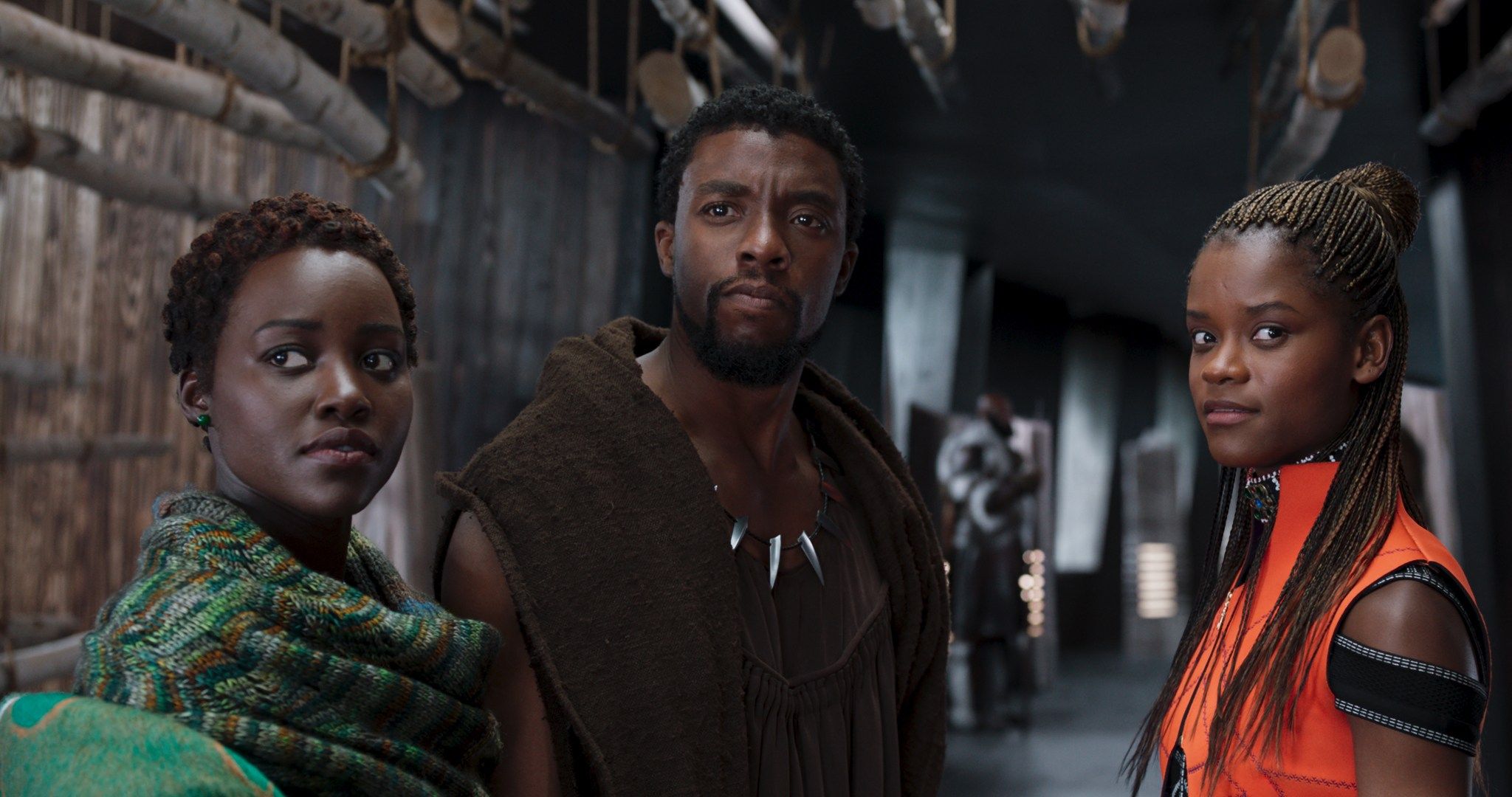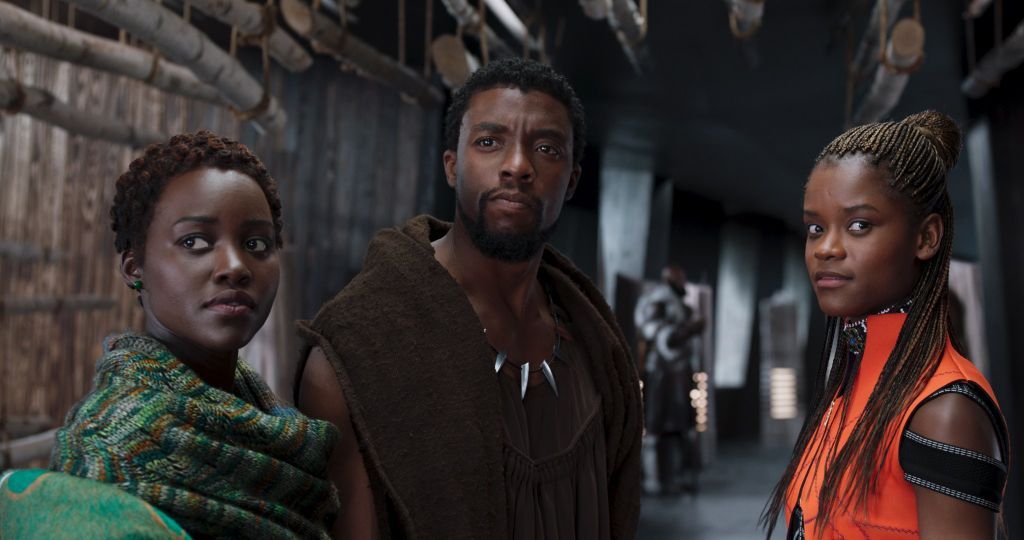 This content contains affiliate links. When you buy through these links, we may earn an affiliate commission.
I don't know about you, but I'm pretty sure I will never be over Black Panther. I'm already looking for excuses to go see it again (seriously—anyone want to go see Black Panther?). I'm always really drawn to SFF stories not based on European culture, and Black Panther really hit it out of the park on that front. It made me want to search out other great sci-fi and fantasy books based on African culture. It won't be Wakanda, but maybe it will still become a new favorite. Here are 10 great books like Black Panther for your reading pleasure.
The king and Princess would approve I hope.
Binti by Nnedi Okorafor
As the first of the Himba people to ever be accepted at Oomza University, Binti is going to travel farther from home than any of her people ever have before—something unheard of among her people who view their land as sacred, even coating it on their skin and hair as a paste called otjize. Binti feels like an outsider among the Khoush, but eventually starts to settle in among her classmates on the ship taking them to Oomza. But the university has recently wronged the Meduse—a race of tentacled aliens long at odds with the Khoush—and what was supposed to be an easy and uneventful ride to Oozma University may become a treacherous journey.
In an alternate Egypt-like land, Gujareeh, there is only one law: peace. The Gatherers are the keepers of dreams. It is up to them to harvest the magic of dreams, using it to help and heal—but also to kill those deemed corrupt and unworthy.
In this West-African inspired fantasy, Zélie remembers the days of magic. The days before the king ordered the maji killed, including her mother. Now, magic is fast disappearing, and Zélie only has one chance to strike back and stop the king before he eradicates magic for good.
Jess has a vivid imagination and is misunderstood by the other kids at her school, but when she visits Nigeria for the first time, she meets someone who might finally understand her. TillyTilly seems like the perfect friend, but then her visits begin to grow more and more disturbing, and Jess realizes she doesn't really know her new friend at all.
Black Leopard, Red Wolf by Marlon James
The Tracker, the Moon Witch, and the Boy are imprisoned in the dungeons of a dying king's castle, awaiting trial and torture for the death of a child. They were part of a group of mercenaries hired to find the child—but the job, which was supposed to take only months, took years, and in the end all but the Tracker, the Moon Witch, and the Boy were dead.
Release date: Fall, 2018
Zoo City by Lauren Beukes
An urban fantasy set in an alternate universe Johannesburg where criminals are cursed with animals on their shoulders. Zinzi has a sloth on her back and a missing persons case to solve when a teen popstar disappears. But instead of being her ticket out of the slums, the case drives her deeper into a world of magic, crime, and deception, where she is forced to face the darkness of the past—including her own.
Ada, a young Nigerian woman, was born "with one foot on the other side." Because of this, she is fractured, splintered into separate selves which grow stronger and eventually take over when she moves to America for college. These selves—Asụghara and Saint Vincent—tell Ada's story.
Twelve-year-old Sunny feels out of place, born in New York but living in Nigeria. But she soon finds her place and is thrown into a world of magic with the Leopard People. Along with her new friends Orlu, Chichi, and Sasha, Sunny forms the youngest Oha Coven. To prove themselves, they are given one mission: to hunt down the dangerous Black Hat Otokoto who has been kidnapping and maiming children.
In the future Nigerian city of Rosewater, life is never simple. Kaaro works for Section 45, a government agency, but between the psychics and the aliens and a mysterious dome that has the power to occasionally heal people, life is becoming ever more complicated. And when Kaaro's past begins to intersect with his present, he learns dark truths about what is happening in Rosewater…and what soon come.
This short story collection from Dilman Dila depicts a wide array of imaginative stories drawing on the rich history of oral storytelling from the author's childhood. From visions of future Africa to present day stories dealing with ghosts and aliens and giant corporations creating apocalypses, this collection really does have it all.
And, of course, if you haven't read the comics, there's the recent run by Ta-Nehisi Coates that's definitely worth checking out.
Black Panther: A Nation Under Our Feet by Ta-Nehisi Coates, Brian Stelfreeze, Joe Sabino, Manny Mederos, Rian Hughes, Jack Kirby, and Laura Martin
…as well as the comic by Coates and Roxane Gay exploring the Dora Milaje (yes, please).
Black Panther:World of Wakanda by Roxane Gay, Yona Harvey, Ta-Nehisi Coates, Rembert Browne, Afua Richardson, Alitha Martinez, and Joe Bennett
…and the critically acclaimed 2005 run by Reginald Hudlin and John Romita Jr.
Still not enough books like Black Panther for you? Check out these other Black Panther–centric posts about the awesomeness of the Dora Milaje and the importance of Black Panther.