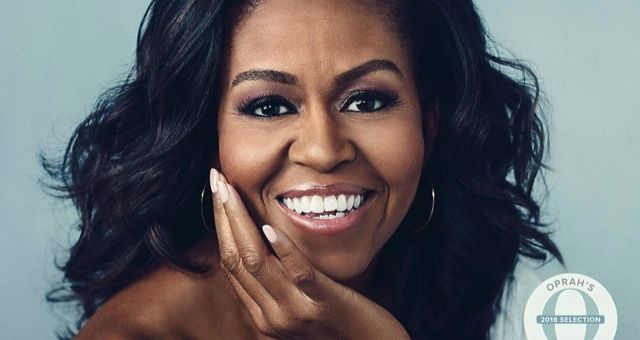 Lists
10 Books Like BECOMING By Michelle Obama
This content contains affiliate links. When you buy through these links, we may earn an affiliate commission.
I read Becoming by Michelle Obama last winter over the course of 4 months. Now, I'm a fast reader. I read all 700 + pages of Harry Potter and the Order of the Phoenix in one sugar-fueled weekend. It wasn't that I couldn't push through it faster, I just didn't want to. It's the type of memoir that you sit with, savoring each note. I had a book club for one, equipped with sticky notes and a journal, jotting down one inspirational phrase after another. Becoming deals with many themes, from girlhood to race to marriage. If you're looking for books like Becoming, this reading list is sure to keep you occupied.
The 2016 presidential election results were like taking a cold shower outside in the winter during a hale storm. Really, really unpleasant and painful. I coped with my disappointment by reading a million think pieces and consuming copious amounts of spaghetti. Jennifer Palmieri coped by penning Dear Madame President, an open letter to the future first female president. As Hillary Clinton's former Communications Director, Palmieri had the opportunity to work alongside Clinton during her 2016 Presidential run. It's this experience that fuels the advice she offers women in leadership roles. She's honest about the struggles women face, as Clinton did, trying to rise above the patriarchy. `
This memoir tells the inspiring true story of Sandra Uwiringiyimana, a young girl from the Democratic Republic of Congo who lived through a horrific massacre in her country. Her tribe and family were thought of as outcasts, ostracized and eventually hunted down for their differences. Her remaining family fled to America and you would think that her struggles ceased, but it's the exact opposite. In America, she was still an outcast, struggling to find her place. If you're looking to read another memoir by a powerful, resilient and awe-inspiring woman, this is a must-read.
Alright, so this one is a bit different, but stick with me! The Obama administration has become a sub-genre in itself, with countless memoirs and essays written by former staffers. In From the Corner of the Oval, Dorey-Stein offers a different viewpoint, less about policy and more about workplace drama. Perfect for those of you looking for an insider's story.
Clemantine Wamariya's memoir is not an easy read, and its complexities are not easily captured in a short summary. Orphaned when she was 6, Clementine and her 15-year-old sister fled their home country and the Rwandan massacre. As refugees, they traveled across Africa for six years searching for safety and a home. The memoir spans years, from her childhood wandering Africa to her eventual journey to the U.S. Her story is heartbreaking, honest and an essential read.
This anthology highlights the importance of representation in literature, specifically black female writers. Editor Glory Edim brings together essays by various writers, each woman detailing their own experience with literature and the transformative experience of recognizing themselves in a book how finding that part of themselves in what they were reading made them feel heard and seen.
This spirited memoir follows Israeli writer Ayelet Tsabari through her early childhood and her father's passing to her years traveling across the continent. She describes falling in and out of love with countries, people, and substances, and struggling to stay in one place. While on the surface you could argue that Tsabari and Obama have little in common, once you dig deeper you'll see that both women are just striving to find a place where they belong in a chaotic male-dominated world.
Enough by Shauna M. Ahern
Shauna M. Ahern's collection of personal essays speaks directly to a female audience. Ahern explores her own mind and childhood and the concept of "being good enough". She recognizes that it's a belief that she held since childhood, one that she wants to work to correct. She challenges herself, her own beliefs and thoughts and in turn, asks you to challenge the way that you see yourself.
Written by inspiring journalist Elaine Welteroth, the youngest ever editor-in-chief of Teen Vogue, this memoir chronicles her journey from writer to editor and activist. It's about coming into your own, finding your voice, and being courageous as the only woman in a room full of men. It's honest, positive and inspiring – full of reminders and lessons for women of all ages who are trying to find their way. The perfect companion, this book like Becoming hits on many of the same powerful female-driven themes.
The Crying Book is a wrenching and honest meditation of life, grief, and tears. Reflecting on the loss of a close friend and her own depression, Christle begins to examine the act of crying and what it means for us, women especially. Part study and part memoir, she works to understand her own emotions and thoughts through the study of tears.
When it comes to marriage, the Obamas' relationship is considered #goals. Becoming allowed readers to gain more insight into their relationship, their first meeting, their wedding, and their years in the White House. The memoir Together, written by Judy Goldman, is the riveting story of another strong marriage, tested by a routine medical procedure gone wrong. Judy details the journey a marriage takes, how it changes and grows due to time and circumstance.