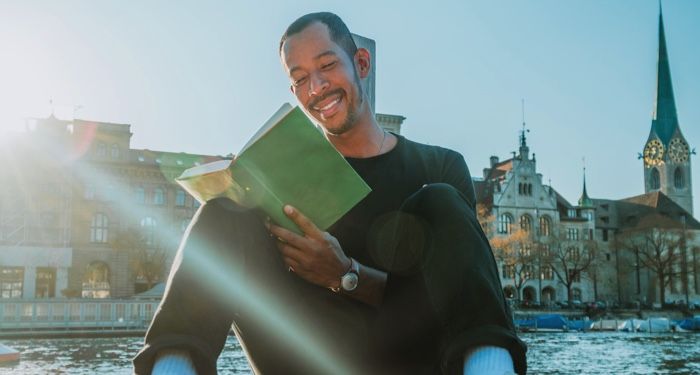 Lists
8 Books Like ATOMIC HABITS to Supersize Your Habit-Making Powers
This content contains affiliate links. When you buy through these links, we may earn an affiliate commission.
I have to say, I got a little brain-horny when I read the title of this book for the first time: Atomic Habits: An Easy & Proven Way to Build Good Habits & Break Bad Ones. Not only was this gentleperson going to tell me how to build up new good habits and sweep my old ones out of the way, but he was suggesting proven methods — and it was going to be easy! I love easy! And boy did I love this book, and other books like Atomic Habits.
It offers more than just advice — you get tons of actionable steps you can follow to get yourself a habit built — and to bust bad habits.
Since reading this book I have built great habits, like scaling tall buildings in a single bound, responding to every bark from my dog with a confused bark of my own, and cleaning the cutting board immediately after smashing an avocado on it so that the smash remnants do not get dry and crusty and hard to clean.
I have kicked some crap habits to the curb, like keeping 1,000 tabs open on my computer, obsessively re-reading emails I've sent to make sure I don't sound dumb/mean, and overwatering my plants. Still working on ending my "making stupid lists" habit, obvs.
So much have I loved this book that I've gathered a list of books like Atomic Habits and am sharing them with you! What an exciting time for us all. After this list, you can find even more books about habits here.
Do you want other suggestions to go along with your favorite past reads? Check out TBR — our book subscription service! You tell us what you love and we'll get you hooked up with other books you've love. Like magic!