Classics
Books I've Read Instead of Finishing Moby-Dick
This content contains affiliate links. When you buy through these links, we may earn an affiliate commission.
Hello, my name is Kathleen, and I've been reading Moby-Dick since spring 2016. Ask me anything. Just not when I'm going to be finished.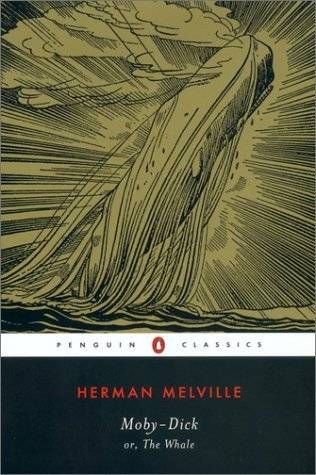 I decided to read Moby-Dick after attending a free screening of In the Heart of the Sea, which was a pretty mediocre movie but had Chris Hemsworth to recommend it. This was in fall 2015. In spring 2016, I picked up Herman Melville's whopping whale-hunting odyssey for the first time. I've been reading it on and off ever since. I've taken it on two vacations. I've carried it on the subway. I have not finished it.
I remember being enthusiastic about the book at first, even pleasantly surprised by how funny it was, but something has happened to me since then. I pick it up, read a page, put it back down. At this rate, I'll be done in twenty years. But you know what I have done since I started reading Moby-Dick? Finished countless other books, that's what. Here are some of the books like Moby-Dick that I've read in the past two years.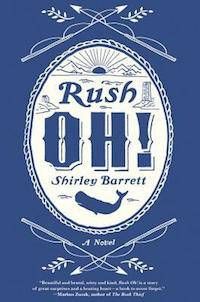 Rush Oh! by Shirley Barrett
Rush Oh! is a super charming coming-of-age story about a girl who lives in a small Australian whaling town in the early 1900s. Mary Davidson is nineteen, the oldest of six children, and has been caring for her siblings since her mother's death. Now that the whaling season has started, she's responsible for her father and his boisterous crew—including new recruit John Beck, a handsome former preacher with a mysterious past. As Mary gets to know John, and survives the ups and downs of one of the worst whaling seasons in her father's memory, she learns to come to terms with her place in her family. Don't be fooled by the serious nature of whale hunting: this book has the narrative charm of I Capture the Castle, the wacky small-town antics of The Woefield Poultry Collective, and the whaling logistics content you know and love from Moby-Dick.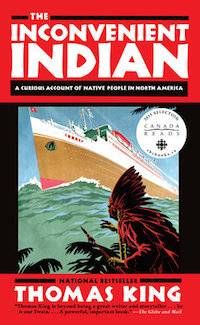 Moby-Dick contains a few Indigenous characters, who are depicted with all the sensitivity of a 19th-century white male author. So, not much. Thomas King's The Inconvenient Indian is a hilarious and thought-provoking look at Indigenous stereotypes in North American culture. This book is a must-read for all North Americans, but it makes for especially crucial reading alongside canon depictions of Indigenous characters like those found in Moby-Dick or other "classic" literature. Drawing on his own childhood experience and his historical knowledge, with an appealingly dry sense of humor, King explores how "Indian" stereotypes have been created and upheld since settlers arrived on Turtle Island.
Paul Beatty's 2015 novel has nothing to do with whaling. But Beatty's bitingly sarcastic tone and commitment to satire are both reminiscent of Melville. The Sellout follows a narrator who was raised by a sociologist single father and subjected to numerous psychological experiments. The result is an oddball who sets out to restore his hometown of Dickens, California to the map by reinstating slavery and segregating the local high school. And then, he winds up at the Supreme Court. It's impossible to explain everything that happens in this novel, a digressive, funny, confusing, sharp exploration of race and class in modern America.
When Nell Stevens received a funded opportunity to go anywhere in the world to work on her novel, inspired by the Dickens classic Bleak House, she chose the remote Bleaker Island in the Falklands. There, isolated and focused, she was sure she could finish her novel. But instead she produced this funny, thoughtful memoir that explores the writing process and the need for solitude—but not too much. Again, no whales appear, but Stevens's story of her single-minded obsession with being alone to write her book reminds me of Captain Ahab's obsession with the white whale.
This book really has nothing to do with whales, but it is a big, sweeping, epic story that's almost as long as Moby-Dick. And it took me only a few weeks to read! Set in Korea and Japan beginning in the early 1900s, Pachinko follows the rising and falling fortunes of one family of Koreans who move to Japan to escape the privations of colonization and wartime. Through wars, social changes, illnesses, and endless work, Sunja and her descendants face both struggles and triumphs. If you're looking for a long, immersive story that isn't Moby-Dick (as I clearly was), this is a great bet.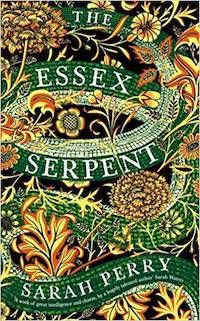 At last, a book about chasing a mythical animal who may or may not exist! Residents of the small parish Aldwinter in Essex are whispering that the Essex Serpent, a fearsome marsh monster, has returned to the marsh to claim human lives. Clara, a recent widow and amateur naturalist, arrives in Essex to investigate. She strikes up a friendship with the local vicar Will, whose faith-based views on the subject of the serpent are the polar opposite of her own scientific investigation. As they clash, come together, and fall apart again, their families will be irrevocably changed.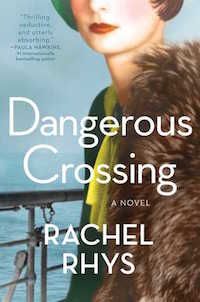 This book comes out in January and is about a ship, so I am counting it toward this list. When Lily Shepherd boards an ocean liner bound for Australia as part of a domestic work scheme, she has no idea what she'll find on board: friendship, adventure…but also danger and fear. It's the summer of 1939, and as the passengers sail toward Australia the world around them is sailing toward another war. Meanwhile, sinister passions on board the ship collide as a diverse group of passengers—society couple Max and Eliza, mysterious brother and sister Edward and Helena, and Jewish refugee Maria—are revealed to be hiding secrets of their own.
And there you have it: all the books like Moby-Dick I've read instead of reading Moby-Dick itself.
Like other Rioters before me who have struggled to finish classics, I'll be happy when I can move on from Moby-Dick. But what do you think? Can I just count reading all of the above books as basically the same thing as reading Moby-Dick? Asking for a friend.
Also In This Story Stream