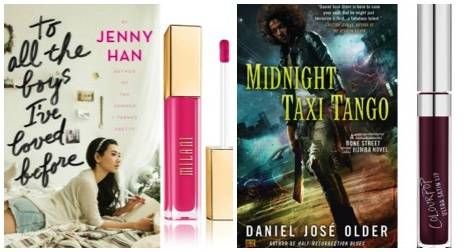 Lists
When Books Inform Lipstick Choices
This content contains affiliate links. When you buy through these links, we may earn an affiliate commission.
Unlike my love for books—which started at the age of seven and stuck around—my love for make-up came much later. Now, I don't think of make-up (or books, for that matter) as something you can be "late" to, but going by my personality, I should have been messing about with lipsticks ages ago. Anything colourful and glittery—even during that strange phase where I mostly wore white and beige—should have attracted my attention way before I turned twenty-three. As a teenager, what kept me away from my all the colourful happy-making was my faux feminism (fauxminism?) which convinced me there were two kinds of people:
1. people who read
2. people who cared "too much" what they looked like
A few years later, as a better informed adult, I was mostly scared off by the possibility of having a face that looked like a toddler's creative pursuit.
Books were my way into make-up, as they were my way into most things I am now passionate about. Turns out, wanting to channel your favourite character helps you get over the fear of messing up. (I feel like this may be true of a lot of things. Books are so great, you guys.) So, I thought I'd share the lip colours I reach for when channeling certain characters I adore; a practice that makes difficult days—i.e. days where I have to force myself to leave my apartment—bearable and kind of enjoyable.
Obviously, I have to talk about Kami Glass from Sarah Rees Brennan's Unspoken first. Not just because of this funny exchange between Kami and her father …
"Why are you putting on lip gloss, my daughter?" Dad asked. "Trip to the library? Trip to the nunnery? I hear the nunneries are nice this time of year."
… but also because some of this novel deals with Kami's own snobbery concerning looks and intelligence. The reason I went with a clear gloss for Kami was mostly because of its name. I think Rimmel's Oh My Gloss in "Crystal Clear" suits Kami's love for investigative journalism perfectly.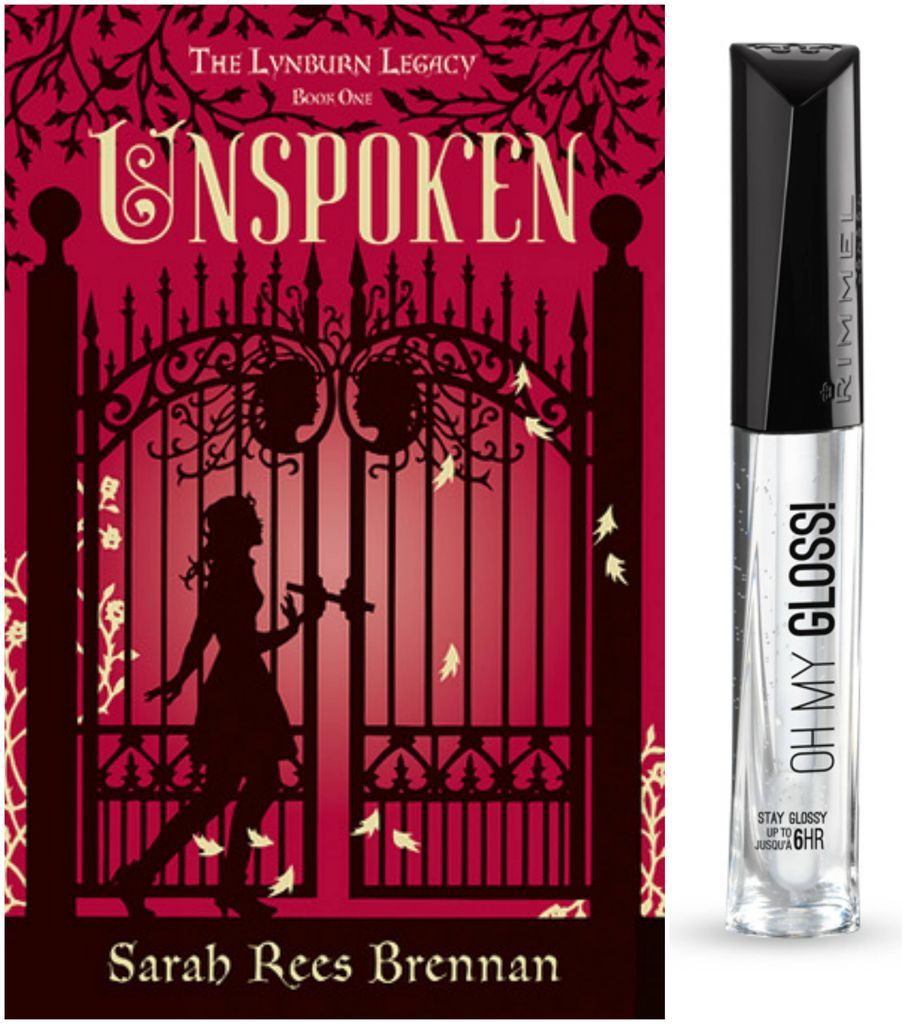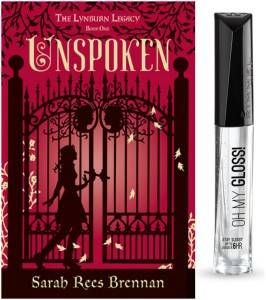 They line may as well have been called Oh My Glass. Or even Oh My Kami. It just works on many levels. Plus, the formula is apparently quite long-lasting—good for someone whose dates have the possibility of turning into a team sleuthing event.
Next, we have Jenny Han's novels, which really need to come with Lookbook accounts for each character. The book covers themselves provide inspiration. Admittedly, it isn't often I want to channel Lara Jean from To All the Boys I've Loved Before—she is open and optimistic, and so many things that I am often not—but sometimes I do feel … things … no matter how hard I try to be a robot:
"Margot would say she belongs to herself. Kitty would say she belongs to no one. And I guess I would say I belong to my sisters and my dad, but that won't always be true. To belong to someone—I didn't know it, but now that I think about, it seems like that's all I've ever wanted. To really be somebody's, and to have them be mine."
Which is why I picked Milani's Amore Matte Lip Creme in "Sweetheart", a bright, sugary, romantic pink.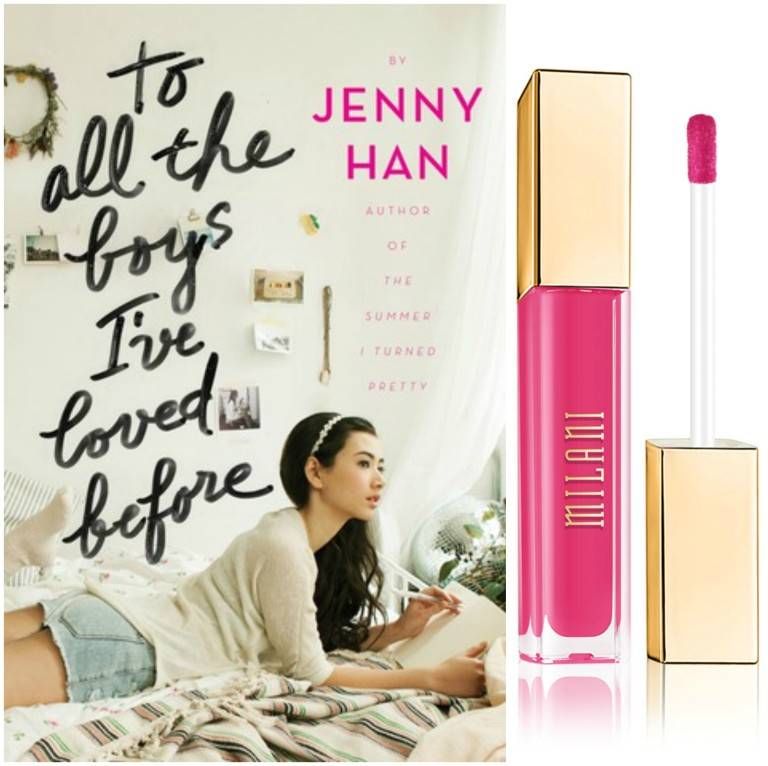 Reza from Daniel José Older's Midnight Taxi Tango is as far away from Lara Jean as one can get, not least because she seems like the type of person to wear the blood of her enemies:
"She's standing perfectly still in a perfectly tailored gray suit. Her stance is just wide enough to brace for the recoil from the hand cannon she's aiming at my face. It's clear from the bulges between her vest and bloodred dress shirt that she'll never be outgunned. Even her goddamn footwear is perfect …"
And so, ColourPop's Ultra Satin Lips in "Prim" is what I wear when I want to channel Reza and/or scare away strangers. Or, in good company, gain people's attention. It's hard to feel intimidated when you wear this shade.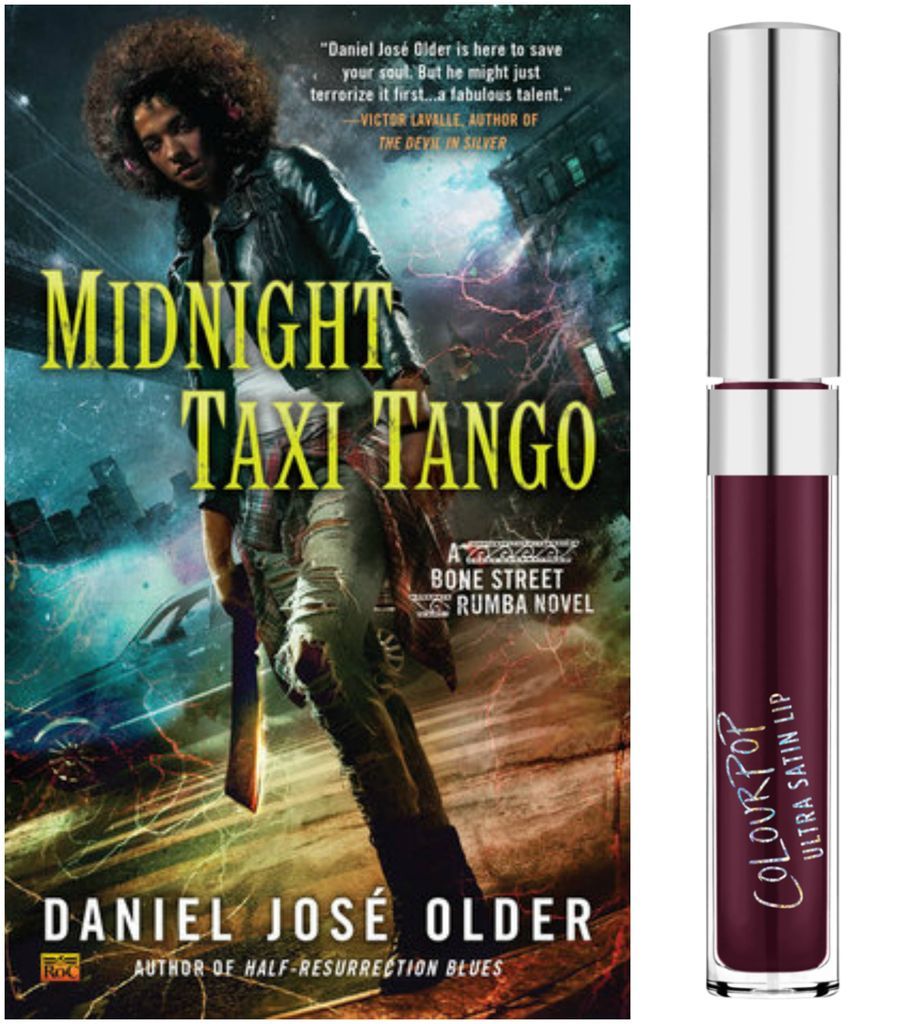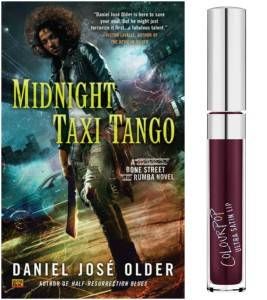 That said, dried-blood-red is as scary as my lipstick collection gets. The following picks are my Someday Lip Looks. Starting with this lilac that I picked for Adelina from Marie Lu's The Young Elites series: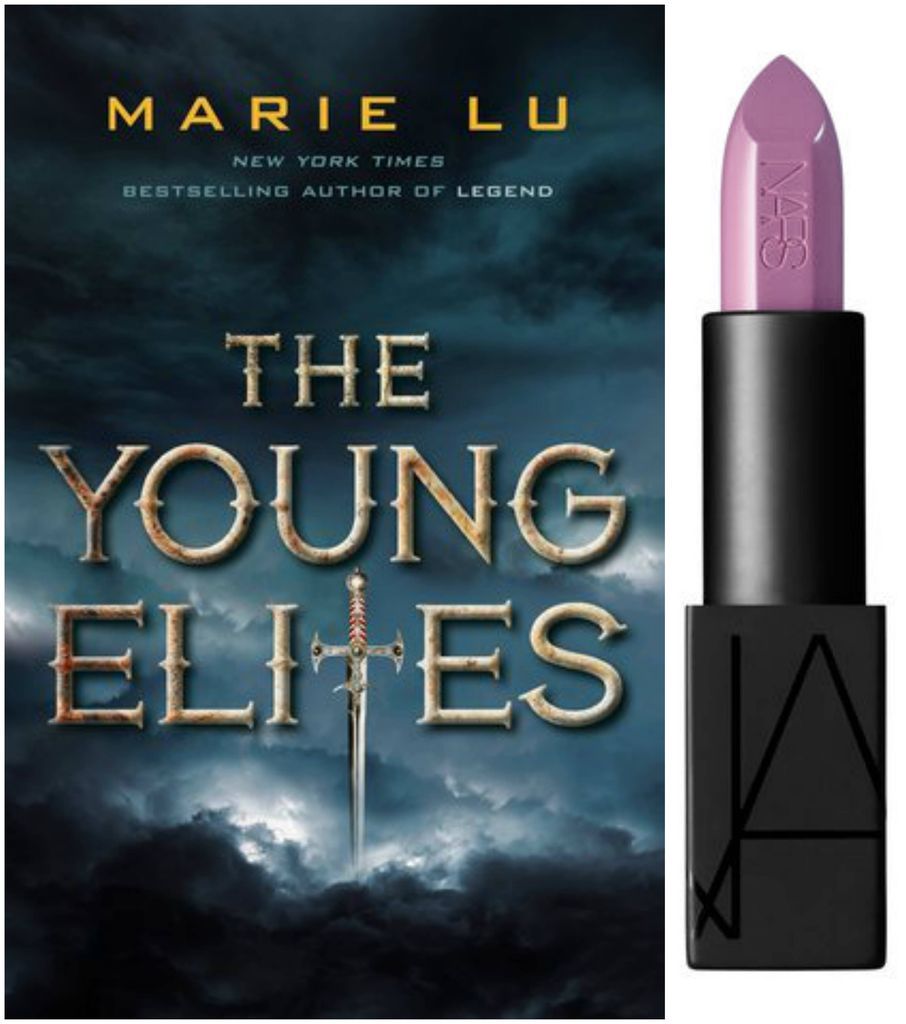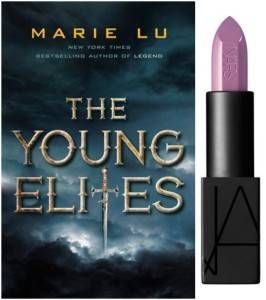 This is my only luxury pick on this list and that's only because I think it's something that Adelina, with her considerable power and talented allies, can acquire. She may also murder whichever "Dominique" this Nars Audacious Lipstick is named after and rename the shade after herself, but I try not to think about that side of her a lot. The lipstick is unusual and would probably suit her unusual personality, but it also has a softness that I know Adelina possesses. Deep down inside.
Next, I matched the boldest lip colour I could think of—the MUA Luxe Velvet Lip Lacquer in "Potent"—with one of the boldest characters I could think of: Penelope from Rainbow Rowell's Carry On.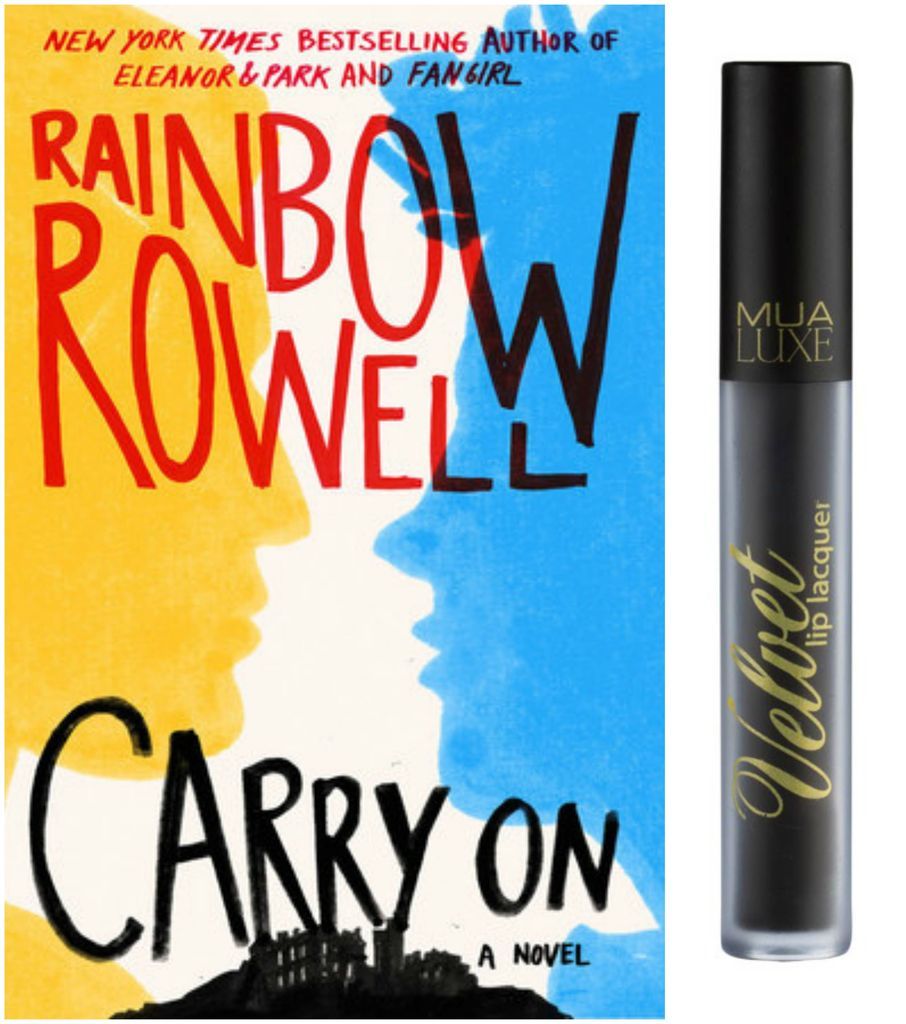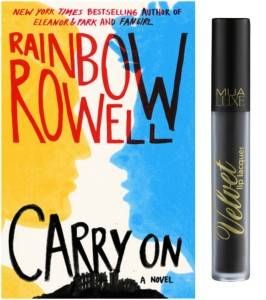 Penny made her first appearance at school with her hair dyed bright red, so if there's any character who would rock black lips, it'd probably be her.
My last pick is not just for when I channel one of my favourite heroines, but also for when I think of one of my favourite authors. Holly Black often matches her lips to her magical blue hair, but since I'm also taking Hazel and the fey folk from The Darkest Part of the Forest into account, I decided on green lips instead.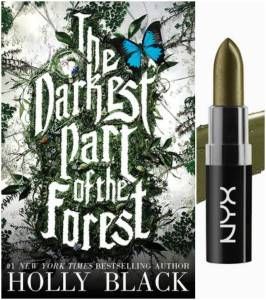 There's also the fact that anything faerie related tends to be "ethereal", which somehow implies "nude" shades that only suit pale skin tones. The book, though, plays with our expectations of faeries and whiteness and in that spirit, I picked Nyx's Wicked Lippies in "Trickery" for Hazel. Someday I will wear "Trickery" and slay. And by "slay" I probably mean "write fanfiction".
Do books affect anyone else's make-up choices? Or wardrobe, perhaps? Let me know!