This content contains affiliate links. When you buy through these links, we may earn an affiliate commission.
Riverdale's back after a monthlong hiatus. To distract myself during its absence, I returned to the first season on Netflix with books on the brain. How can I not consider them when narrator Jughead Jones is a writer, the episodes are called chapters, and 60 percent of the Coopers are local journalists? Here, I explore some literary references made in the hit show. Beware. Spoilers ahead.
Chapter One: The River's Edge
I blogged my heart out about the first episode, specifically when Betty Cooper gushes to Archie Andrews about her love of Toni Morrison. In this same scene, Betty attempts to broach the hard subject of whether potential for a relationship beyond friendship exists between them. Veronica Lodge appears, forming the infamous love triangle of Archie Comics.
When asked about the "dread" surrounding her first day, new-girl Veronica says, "Are you familiar with the works of Truman Capote? I'm Breakfast at Tiffany's, but this place is strictly In Cold Blood." The difference being a historical novel about the gruesome murder of the Clutter family and a novella featuring Holly Golightly who fled rural life for New York. Little does Veronica (whose family leaves the big city for a small town after her father's arrest for embezzlement and fraud) know, Riverdale will soon reel from the murder of the varsity football team's captain, Jason Blossom.
Another thing of literary note, Miss Grundy's Lolita glasses. Worn by Lolita Haze in the publicity image for Stanley Kubrick's film, I can't look at a pair of heart-shaped glasses without thinking of taboo—and very illegal—relationships. Over summer break, Miss Grundy pursues Archie. After Alice Cooper confronts them about the affair, the music teacher volunteers to leave town.
Chapter Six: Faster, Pussycats! Kill! Kill!
This episode, to much acclaim, births Bughead, but please understand why some fans prefer Jughead's asexuality. Initially, Cole Sprouse pushed for remaining true to the comics. In the television series, Jughead's sexuality squanders a valuable opportunity for asexual representation and conversation on a broad platform.
In Romeo and Juliet–fashion, Jughead climbs through Betty's window and says, "Hey there, Juliet. Nurse off duty?" A long time ago, my mother visited THE balcony in Verona, Italy, and I thought I might die of jealousy. Ever since, people climbing through windows in the controlled setting of my television screen (think Sam in Clarissa Explains It All) quickens my heartbeat. Maybe because it seems automatically rebellious—hello and nope, door. Referencing this love story infers the tension between the Capulets and Montagues, which can be likened to the tension between the North and Southside.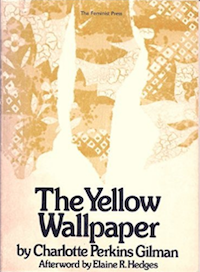 When Betty invites Jughead in, he asks, "You haven't gone full Yellow Wallpaper on me yet, have you?" In the widely taught story, the unnamed narrator suffers from an unnamed condition, which worsens with treatment. Throughout the series, Betty interrogates her mental health issues, which she struggles to understand and articulate. In this episode, Betty and Jughead team up to search for Polly Cooper, who has been put in a home for being "sick." Really, she's pregnant, and Mrs. and Mr. Cooper are obsessed with appearances. These two literary references could also be lines, Jughead drawing on their shared passion for reading and writing before making his move.
Chapter Seven: In a Lonely Place
In the student lounge, Betty worries about Polly's safety, and Jughead comforts her. Afterward, Veronica asks, "Did I just notice Riverdale High's very own Holden Caulfield put his arm around you?" Invoking The Catcher in the Rye, Jughead is from quite the opposite of a rich family (FP Jones begins drinking after he's fired, causing Jughead's mother and sister to leave for Ohio), but like Holden, he's a loner, isolated from his peers and family. Despite distance, he loves Jelly Bean like Holden adores Phoebe: weaknesses in their hardened characters.
Chapter Nine: La Grande Illusion
After Polly, pregnant with twins, moves in with the Blossoms, Betty says, "Polly is locked up in that house like a character out of Jane Eyre, and what are they doing?" That imprisoned character has a name, and it's Bertha Mason. Aptly, the Blossom's property is called Thornhill—pretty close to Thornfield (Edward Rochester's property), don't cha think?—and it's plenty creepy: especially the off-limits areas (like the third floor where Bertha is held captive). In the classic novel, Bertha and Mr. Rochester have been married for fifteen years, making his and Jane's almost-union null.
For every page of Jane Eyre, there should be a book to counter the monstrous way Bertha's portrayed: as a prop, the crisis point in Rochester and Jane's relationship. Jane should've fled Thornfield for good because of the way Rochester treated Bertha—not for her hurt feelings about not being an equal in marriage when there's…Bertha. That looks a lot like white feminism, Jane and Charlotte Brontë, and is feminism truly feminist if it's not intersectional? No. Yes, Bertha deserves better, Wide Sargasso Sea and more.
With that said, her character also represents secrets, which the Blossoms and Coopers have storehouses of. It's later revealed that Polly and Jason's grandfathers were brothers, making the engaged and expecting couple cousins. Even later, after Clifford Blossom's revealed as the murderer, he commits suicide, and Cheryl Blossom, Jason's twin, sets fire to Thornhill, insisting, "It's the only way we can truly start over. Be purified." Her action hearkens back to Bertha's acts of arson at Thornfield in Jane Eyre.
Chapter Twelve: Anatomy of a Murder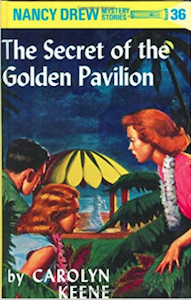 Before Joaquin DeSantos flees town, he tells Kevin Keller where FP stashed crucial evidence. There, they discover Jason's letterman jacket. In Archie's garage, Betty brainstorms aloud: directing Archie to wear the coat, put his hands in the pockets. She discovers a hole in the lining, and remembering lost lip gloss, unearths a flash drive. Kevin marvels, "Nancy Drew strikes again." They watch video footage of Clifford taking back his mother's engagement ring then shooting his son.
Chapter Thirteen: The Sweet Hereafter
In the opening of the Season 1 finale, Jughead muses, "Life's not an Agatha Christie novel. It's a lot messier." With Bughead happy, Veronica informs Betty of her and Archie's recent romance. Afterward, Veronica makes Betty swear she's OK on the latest issue of The Blue & Gold. To ensure she's more than OK, Betty swears on her "copy of Forever… by Judy Blume" too. Teen sexuality is obvious here, but let's not forget about the characters. When Katherine's parents send her away to summer camp for a job, she's heartbroken about being separated from Michael. And yet, she thinks, "It's strange, but when it comes right down to it I never do fall apart—even when I'm sure I will." This personal strength exudes from Betty time and time again.
I enjoy Riverdale, but two things: please bring back Valerie Brown and Melody Valentine and give them larger roles, and—for the love of inclusivity—spotlight more writers of color. Can you imagine the power of Cheryl reading James Baldwin, Nicole Dennis-Benn, Audre Lorde, or Chinelo Okparanta? How about Veronica reading The House on Mango Street, In the Time of the Butterflies, One Hundred Years of Solitude, or The Pillow Book? Leave a new-to-Jughead Toni Morrison title mixed in his novel pile sporadically or all the time.