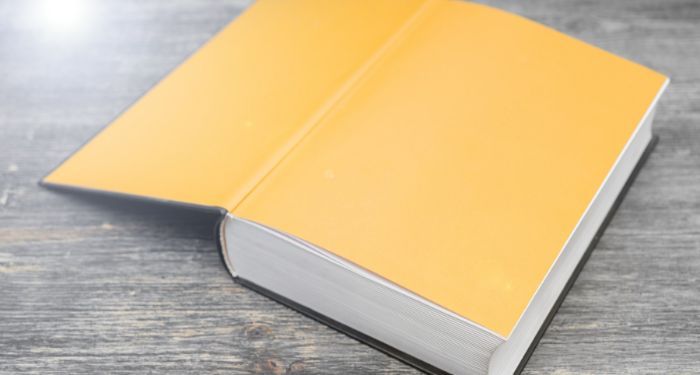 This content contains affiliate links. When you buy through these links, we may earn an affiliate commission.
I'm not big on regrets, but sadly, I regret a lot about my reading life. Most of this wasn't revealed to me until I spent some time as an adult rereading books from my childhood and early adult years. Now that I have some time in the world and some perspective on how things are, I realize that a lot of things I think are normal, interesting, or even plain okay have been skewed by things normalized in the books I've read.
My first realization did not dawn on me immediately. As a teen, I preferred adult literature, and I think I might have borrowed my mother's copy of Fortune's Rocks by Anita Shreve. I loved this novel. Taking place at the turn of the 20th century, the book follows a precocious young teen as she falls in love and pursues a sexual relationship with her father's 40-year-old friend. We continue to follow Olympia as she lives with the aftermath of the affair being uncovered and claws her way back to life after being marked by the scandal.
It's a gorgeous book, with beautiful descriptions of everything from the meals to the setting to the lovemaking. I reread it every summer. Eventually, I stopped and thought, "Why is this okay?" You can make comments about Olympia's maturity or how the book takes place in a different era, but at the end of the day, it glamorously romanticizes statutory rape. Full stop.
While I came to that realization through understanding more about grooming and appropriate relationships in real life, my next regret was more of a slap in the face. I came across a book from one of my favorite childhood series: the Anastasia Krupnik books by Lois Lowry. I remember loving reading her thoughts on life, and I was charmed that she lived in a city. I was also thrilled when she shared snarky insights about the different kids and even adults she interacted with throughout her day. Now an elementary librarian, I was curious to see if these might be books I could recommend to 4th and 5th graders, so I decided to reread. It was a mistake.
Right away, Anastasia starts making comments about a friend's mother, who has put on weight. In my reread, I clocked three fatphobic comments disguised as maturity in the first 20 pages. That was as far as I got. I definitely hated the awful comments at face value, but even more, it stung that these blows were framed as a sign of Anastasia acting like an adult, as if judging bodies is a sign of growing up. Putting this book aside, I started thinking about other books I read as a child. I cannot remember the title, but I have a burning memory of a scene taking place at summer camp where two boys are discussing a girl. One of them said something like, "She's fat, isn't she?" and the other replied, "Nah, she has a great personality!" The first boy responded, "Of course she does. Fat girls always have a great personality." The way that simple exchange has stayed with me for decades is chilling. I understood everything I needed to about my body, my perceived attitude, and my chances of having a romantic relationship by the time I was eight or nine years old. Because of books.
Is it any surprise then that by the time I reached my early 20s, my weight had drastically yo-yo'd and I was constantly trying to shrink myself using whatever fad diet was popular at the time? Talk about regret. Of course, I turned to my old friend, books. I remember sitting in Barnes and Noble and copying advice about nutrition, weight loss, and exercise into a notebook, diligently trying to learn myself into a body that society loved. I was obsessed with success stories, and this was when I got my copy of Secrets of a Former Fat Girl. Reading it during my weight loss craze, I found it inspirational. I would fit into the clothes I dreamed of. I would get SMALLER than the middle school bullies who mocked me. If I tried hard enough, I could make my body look however I wanted.
Throughout the end of my 20s and early 30s, I started learning more about Health At Any Size and diet culture. I saw how people were treated differently depending on their size, and I recognized that as wrong instead of an unfortunate side effect of lack of discipline in losing weight. I allowed myself to seek out fat people living happy lives. I let myself stop dieting.
Culling my book collection during a move, I found my copy of Secrets of a Former Fat Girl. Like being unable to resist pressing a bruise, I flipped through for a reread. It physically hurt to absorb the details. Her "depressed, exhausted, being-suffocated-by-fat" before weight was smaller than what I currently weighed. The process of losing weight was highlighted by the compliments she got and the size of her clothes. There was zero mention of health markers other than the pounds on the scale. It was plainly awful, especially when thinking of how I used to use that story to measure what I wasn't accomplishing with my own body.
It is hard to say how much the books I lost myself in as a child truly damaged my psyche. While I'm okay with a fondness for age-gap romance, why was this book about a literal child having a sexual relationship with her father's friend so enticing? Why was I okay with every series aimed at preteens full of overt fatphobia and diet culture? And why did I think, as a 20-something, that successfully dieting myself to a size two was a normal and attainable goal?
Luckily, the publishing industry has inched towards inclusion in many different ways. I wish I had had access to books like There's Something About Sweetie by Sandhya Menon and Fat Chance, Charlie Vega by Crystal Maldonado when I was a teen, but reading them as an adult has been healing. Fat, strong characters living full lives and having sweet romances? It's amazing. If I want an age-gap romance, Kindle Unlimited has plenty of books that are legal and provide trigger warnings. If I want to read nonfiction about my physical form, Sonya Renee Taylor has The Body Is Not An Apology. The choices have changed with the times, and I'm grateful.
I'm not sure if I'm disappointed in my book choices or the climate that allowed me to accept fatphobic comments with such little resistance. With a strong sense of self and a culture that celebrated that outlook, it's unlikely that any book would have left such a subconscious welt. Do I regret rereading these books? I do. But I wonder how I might have enjoyed them differently if I read them in today's world.