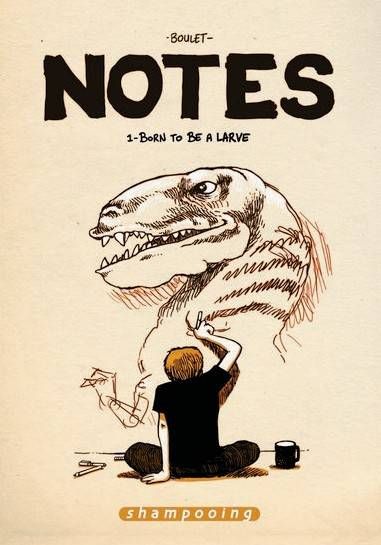 Most people buy a book they like (or think they are going to like), read it, and keep it or get rid of it. It is also normal to buy books you have enjoyed as gifts for friends, but this is not what I am talking about. I have the tendency to give away comics, then miss them, and end up buying them again. So here is a non-exhaustive list of comics I have bought more than once for various reasons.
First, there are the coffee-table-books. The books I leave on the coffee table and that guests can pick up. If said guests happen to be really into what they picked up, I usually encourage them to just leave with it. This is how I got a friend into The Unbeatable Squirrel Girl. Issue 1 was just laying around. He picked it up as I was making tea, started laughing, and I gave the issue to him. Now, he does not "read comics," but he does read The Unbeatable Squirrel Girl by Ryan North and Erica Henderson.
Then there are the books I leave behind in good
hands. When I travel (especially back to France) I tend to carry around a longer graphic novel. And thanks to the magic of spending time home, there is usually less room in my suitcase on the way back. And if I find any friend who seemed interested when I answered the "What are you reading?" question, I usually leave it with them. One such book was Hope Larson's adaptation of A Wrinkle in Time. I actually bought that one three times, because I kept giving it away. It took getting her to sign a copy to me at TCAF a couple of years back to make sure I would stop!
Finally there are the accidents. My favorite one is a box that got lost when I moved from the US to Canada. At the time my comic collection was pretty slim, as I was a broke student and also was always in transit. The only box the movers apparently sent to the wrong place contained my copy of Watchmen. I like to imagine that my box ended up in someone's attic and got opened years later only to get someone to wonder what Watchmen was and hopefully read it. But I have to be fair, while I indeed missed my copy, my friends Jess and Will bought it again for me for my birthday. So I did not technically buy it twice, but I have owned it twice.
This tendency leads to weird consequences. For example with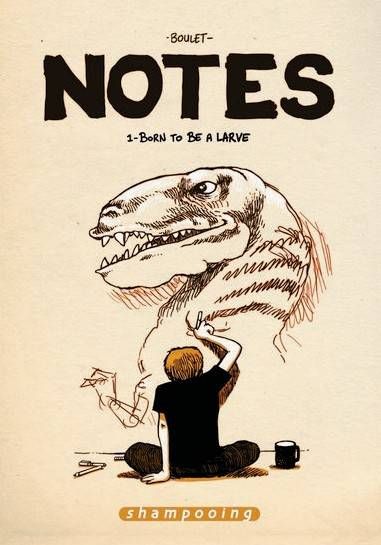 Notes by Boulet. I gave away my first volume to a friend after I had showed her Boulet's blog. She is pretty technophobic and absolutely hates reading on a screen, but really liked what she saw. So I gave her Notes #1 in print. I knew that was needed to complete her conversion. And now she is a fan. As a consequence, all the volumes I own were bought shortly after they were released and have aged accordingly- except for volume 1 which looks brand new and shiny. But think about it, what is worth more: a perfect collection of first printings? Or the fact that my friend and I now share (a really cool) common interest?
Side note: Boulet's Notes are to be translated in English and published by Soaring Penguin Press in April 2016 and I will not be able to talk about anything else when it is out. But in the meantime most of his notes are actually in English on his blog
__________________________
Do you talk all things comics on Tumblr? Follow us over there for all our comics Tumbling.