Fiction
Books that Go Bump in the Night
I'm not into the truly scary stuff. Stephen King creeps the f out of me, and I pretty much had to stop watching horror movies after The Ring, thanks to which, I can no longer just blissfully fall asleep in front of the tv. But books that are populated with quote-un-quote ghosts, the kind that may or may not have a reasonable explanation in the end, are just my speed. If you like your reading with just a bit of the spooktacular, try these for chills and literary thrills.
____________________________
Pretty much anything by New Yorker Victor LaValle has an element of darkness. Possible cult-like swamp-angel-zombies taking down people and bridges in Oakland, CA in The Big Machine; the black, real-life mental-illness humor of The Ecstatic; the one about the woman who kills her baby, because only she knows this thing is not her baby, in short story collection xo Orpheus. But the one that haunts me to this day is LaValle's most recent novel, The Devil in Silver, which I read as a creep(ier) nod to One Flew Over the Cuckoo's Nest. A big old sprawling novel set in a dilapidated mental health facility, which may or may not contain an actual devil roaming the halls (and ventilation systems, natch) gobbling up patients at night. LaValle invokes some magical realism, interweaving the life of an ordinary guy with a twist of horror, and showing you that the lines dividing the real world and the fantastic are not as firm as you might like to believe. Is it all in your head? That's the question.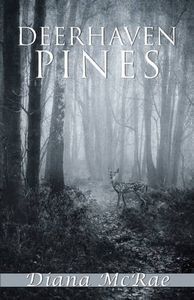 If you like a little more camp and a lot of sexy with your bedtime stories, try Diana McRae's Deerhaven Pines. This totally underrated trip of a novel stars a familial line of lusty lady librarians presiding over a grand old manse in the dark California hills, a property containing a witchy, septagonal library that holds the secrets to, well, just about everything involved in the mystery of the novel. Which starts with the death of the family matriarch, and ends with a woman discovering her true self. There's creepy house help who appear out of the blue! An heirloom necklace that might be cognizant! A wispy, cold-fingered, old-timey ghost! Adding to the thrills are mob-led witch hunts and wild chases through the dark of night, all culminating in a riddle that can only be solved through books, and the outing of the librarians from their ancestral bondage. Yes, all puns intended.
There was the movie treatment, and this novel gets lots of press and praise, even 26 years after its initial publication date. But let's not forget the crux of the story of Toni Morrison's Beloved revolves around a woman, Sethe, who kills her baby daughter rather than see her forced back into slavery. The rest of the family is able to flee and resides mostly out of harms way in free state Ohio; albeit with a poltergeist/spirit/entity/disturbance/something else sharing their home. The spirit only subsides when a twenty-something woman shows up on the doorstep, calling herself Beloved, the name on the grave of the child Sethe killed. The beauty of this novel is how it makes you think, and feel, and react, depending on how you decide to read the mystery. Could be a ghost, could be a coincidence. Either way, it's a masterpiece of true suspense, wrapped under the cover of an historical novel.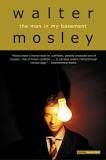 Walter Mosely's https://store.kobobooks.com/en-US/ebook/the-man-in-my-basement was the stuff of excellent book club fodder. Definitely spooky-well, it's more creepy than spooky. And, in the context of this list, a sort of mash up between the Morrison and LaValle, with a dilapidated mansion thrown in for good measure. A black man, living in said crumbling family mansion, is himself slowly crumbling from the pressures of living in this world: he's a drunk slacker taking handouts from his family just to scrape by. In this huge house. Just when he's on the brink of losing it all, an older, bald white man makes the following proposition: let me live in your basement, and I'll pay you lots of cash. Not just live in the basement, though, because that wouldn't be creepy. He wants to be enslaved in the basement, as self-flagellating payback for various and sundry 20th-century-rich-people crimes he claims to have committed. And no worries, he'll bring his own authentic paddock, directly from the middle crossing, for good measure. This book is so unsettling, and covers so many issues-race, imprisonment, punishment, redemption. It's a crazy ride that will leave you really thinking about what you will do, or not, for the love of money.
Have your own creepy books to share?
____________________________
Sign up for our newsletter to have the best of Book Riot delivered straight to your inbox every week. No spam. We promise.

To keep up with Book Riot on a daily basis, follow us on Twitter, like us on Facebook, , and subscribe to the Book Riot podcast in iTunes or via RSS. So much bookish goodness–all day, every day.