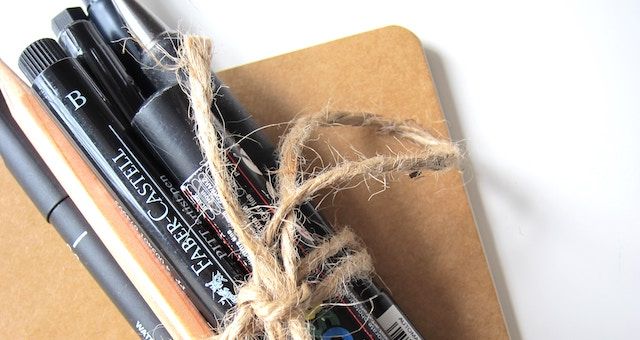 Lists
Jane Heir: Writers, Families, and Writer Families
This look at books by relatives of famous authors is sponsored by The Years After You by Emma Woolf, from Amberjack Publishing.
The Years After You is a tale of betrayal and forgiveness, family and friendship, loss and redemption. A painful but powerful modern love story, it explores the cost of marital infidelity and the challenges of single motherhood, the legacy of suicide, and the healing power of love.
---
Families are a common topic for writers. From sibling squabbles to difficult marriages and the struggles of being a parent to the struggles of having parents, families are a true gold mine for writing fodder. But what if your own familial inspiration are writers themselves? Here are a few of the various family ties from the literary world.
Siblings
"Siblings: children of the same parents, each of whom is perfectly normal until they get together."


― Sam Levenson
The Bronte sisters: Anne, Emily, and Charlotte
Arguably the most famous group of sibling writers of the literary canon, these ladies wrote some of the most beloved British classics. With Jane Eyre, Agnes Grey, The Tenant of Wildfell Hall, and Wuthering Heights, the sister Bronte may prove that literary talent is genetic.
Lev & Austin Grossman
Fans of The Magicians trilogy (The Magicians, The Magician King, and The Magician's Land) are already aware of Lev Grossman and his ability to create intriguing worlds, but his brother Austin is also an amazing writer, from exploring the lives of super villains in Soon I Will Be Invincible, to the world of video games and their designers in You.
David & Amy Sedaris
Anyone who has read one of David Sedaris's essay collections (Me Talk Pretty One Day, Calypso, Barrel Fever) know that he portrays his family as hilarious and quirky, and his sister Amy's books pretty much reinforce that portrayal. Covering topics like "Entertaining the Elderly" (I Like You: Hospitality Under the Influence) and instructions on how to make decorative ghosts out of tampons (Simple Times: Crafts for Poor People), you can be sure that Thanksgiving at the Sedaris house was probably an entertaining evening.
Parents/Children
"Children have never been very good at listening to their elders, but they have never failed to imitate them."
― James Baldwin
Alice Walker & Rebecca Walker
With her works like The Color Purple and House of My Familiar, Alice Walker has established herself as one of America's preeminent writers. However, her daughter Rebecca Walker is also an accomplished and influential writer in her own right. Her books Black White and Jewish: Autobiography of a Shifting Self and Baby Love: Choosing Motherhood After a Lifetime of Ambivalence among others have shown that Rebecca not only has a keen eye on identity and culture, but also that she can carry on her mother's legacy.
Kingsley Amis & Martin Amis
Martin Amis is probably most well-known for his satirical novels focusing on the excesses and questionable morals of modern society, such as Money: A Suicide Note and London Fields. Martin's father, Kingsley Amis, also made of career of writing wry and sardonic commentary about society a generational earlier, including the novel Lucky Jim. Though they both utilize dry humor in their work, father and son differ wildly in style and tone (and, as shown in Martin's memoir Experience: A Memoir, a lot of other aspects of life), giving each their own unique voice.
Spouses
"Friends see most of each other's flaws. Spouses see every awful last bit."
― Gillian Flynn, Gone Girl
Zadie Smith & Nick Laird
With works such as White Teeth and Swing Time, Zadie Smith is arguably one of the most accomplished and acclaimed modern authors. But she is not the only successful writer in her household; her husband, Nick Laird, is an accomplished writer as well. Laird has written numerous works of poetry, including To a Fault and Feel Free, as well as the novels Utterly Monkey and Modern Gods.
Michael Ondaatje & Linda Spalding
Those familiar with historical fiction are probably already aware of the author Linda Spalding and her works that focus on northern abolitionists, such as The Purchase and A Reckoning. What they may not know is that Spalding's husband is Michael Ondaatje. Ondaatje, who is most known for The English Patient and, most recently, Warlight. In addition to both being writers, the pair also co-edit the literary journal "Brick" together, along with Spalding's daughter, Esta.
All in the (King) Family
"Has it ever occurred to you that parents are nothing but overgrown kids until their children drag them into adulthood? Usually kicking and screaming?"
-Stephen King, Christine
Stephen King, Tabitha King, Joe Hill, Owen King, and Kelley Braffett
In terms of proficient horror writers, you'd be hard-pressed to find someone more successful and productive than Stephen King. From Carrie to The Stand, It to The Dark Tower books, King has managed to scary the bejeezus out of readers for generations. But he is not the only writer in the family; King is the father of both Joe Hill (The Fireman, NOS4A2) AND Owen King (Double Feature; We're All in This Together). And if that wasn't enough, Stephen King is married to novelist Tabitha King (One on One, Pearl) and Owen King is married to writer Kelly Braffet (Save Yourself, The Unwilling). I guess for the King family, writing truly is the family business.