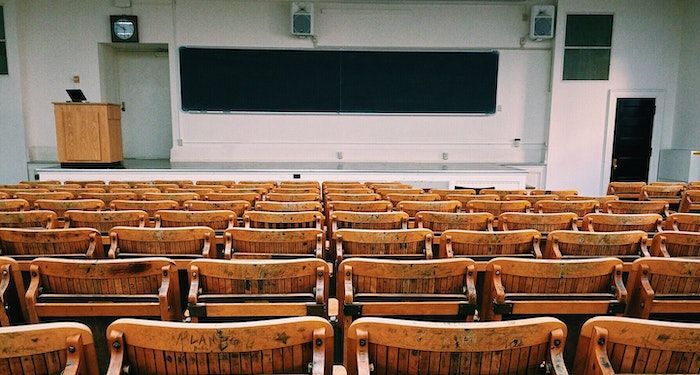 Lists
20 Must-Read Books from University Presses
This content contains affiliate links. When you buy through these links, we may earn an affiliate commission.
University presses have a reputation for publishing niche nonfiction and dry academic tomes. And while many university presses do publish plenty of scholarly works that might not hold much interest for the general population, that is far from all they publish. In fact, university presses publish just about every kind of book that exists: memoirs, essay collections, history, poetry, novels, short story collections. They also publish widely across genre. Though many focus on literary fiction, fiction in translation, and nonfiction, some of them also publish fantasy and dystopian novels, fabulist works, mysteries, and more.
Unlike the big commercial publishers, most university presses aren't driven by profit. This means that they publish a lot of wonderful books that are deemed "unsellable" by traditional presses. And while the whole notion of what sells and what doesn't is infuriating, that's a different post. The point is that university presses publish a lot of exciting books every year, often by authors from marginalized communities. If you're looking for innovative novels, eye-opening histories, regionally specific anthologies, works in translation, and stories told from perspectives that are sometimes ignored by mainstream publishing, then university presses are your friend. They're also a fantastic way to discover under-the-radar books that may not get a lot of buzz, but are absolutely worthy of your time and attention.
I am so grateful to these presses for all the books and authors they've introduced me to. As I've become more enamored of university presses, I've discovered more and more books for my TBR. This list of books from university presses doesn't even come close to covering all the university press books I've loved and/or want to read. But it does serve as a starting point. I hope these titles are only the beginning of your journey through the wonderful wonderful of university presses. I know mine is far from over.
Must-Read Books From University Presses
Memoirs and General Nonfiction
Essay Collections & Anthologies
Poetry
Fiction
---
Looking for more books from indie presses? Check out 100 Must-Read Indie Press Books, as well as the rest of our Indie Press archives.