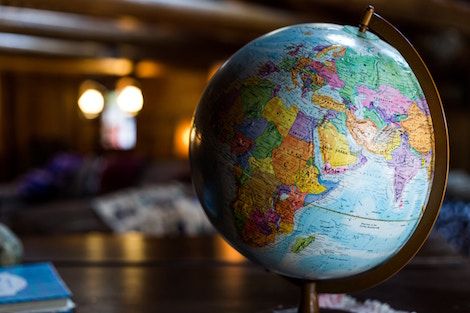 In Translation
5 Books from London's Sudan / South Sudan Literature Week
This content contains affiliate links. When you buy through these links, we may earn an affiliate commission.
For the first 10 days of November, the P21 Gallery in London staged a "Sudan / South Sudan Literature Week." It featured both "Key Writers" and "Young Writers Open Mic" components. Events included "Regional Folk Costumes of the Sudan Book Launch" and two "Sudan South Sudan Cultural Day"s.
Tayeb Salih – who was on the so-called "Arab Nobel shortlist" of 1988 – is the best-known Sudanese author in English. Salih is author of the classic Season of Migration to the North, translated by the inimitable Denys Johnson-Davies.
The 10-day event focused on living writers, a number of whom have not been translated into English. But here are five books you can read in English to celebrate P21's great writers from Sudan and South Sudan:

Journalist and writer Mamoun Eltlib was one of the P21's "key writers." He is a poet, activist, and writer. Eltlib also has a story in Comma Press's Book of Khartoum, edited by Raph Cormack and Max Shmookler.
A number of other celebrated Sudanese writers have work in the book, including Caine Prize winner Bushra al-Fadil.
Leila Aboulela called it: "An exciting, long-awaited collection showcasing some of Sudan's finest writers."
Aboulela – who writes in English – is best-known as a novelist. All three of her novels have been longlisted for the Orange Prize, and her novel The Translator was a New York Times Notable Book of the Year.
But Aboulela really shines as a short-story writer. This collection, Elsewhere, Home, was published this summer by Saqi Books.
3) Ibrahim Ishaq, Literary Sudans, ed. Bhakti Shringarpure
This celebrated collection features work by both Sudanese and South Sudanese authors. The introductory text is by the Sudanese literary giant Taban Lo Liyong, and the afterword by the editor, Bhakti Shringarpure. It brings together both celebrated authors, like Amir Tag Elsir, with lesser-known ones.
4) Stella Gaitano, Withered Flowers, translated by Anthony Calderbank
South Sudanese writer Stella Gaitano – who writes in Arabic – is my favorite discovery of 2018. It's difficult to get hold of her translations if you're not in Juba, South Sudan, but they are so very worth it.
Gaitano's "It's Getting Very Hot" is the lead story in the Fall 2018 ArabLit Quarterly. It opens: "The streets wind like snakes, and always lead to a dead end. The locals know best the twists and turns. The first time you wander down them you think you're in a normal street then you end up in somebody's bedroom."
El Souwaim's second novel received the Tayeb Salih Award for Creative Writing. In 2009, El Souwaim attended the inaugural International Prize for Arabic Fiction writers' workshop. In 2010, he was one of the Beirut39, a group of 39 Arab writers under the age of 40.
He then, in 2011, received an Arab Fund for Arts and Culture grant to work on his historical novel, The Last Sultan. A section from his novel The Threshold of Ashes appears in Beirut 39.