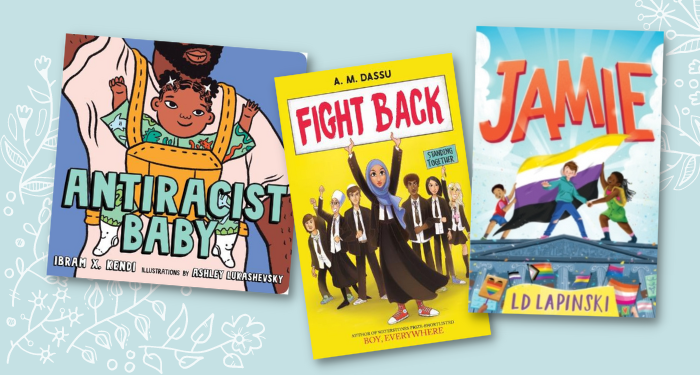 This content contains affiliate links. When you buy through these links, we may earn an affiliate commission.
The modern world can be a scary place. With the rise of the far right, the problem of climate change, and rising costs leading to ever-increasing levels of poverty, there are a huge number of social problems — sometimes, it seems, too many to tackle. The complexity and difficulty of these times can be particularly scary to younger people, as they realise that the world they will grow up in is very different to the one they were promised.
With these issues constantly in the news and the zeitgeist, it's not surprising that so many young people are interested in activism. Some might already be involved in making change in their local communities, while others might be interested in taking part in activism but not sure how to start. Luckily, there are plenty of books, both fiction and non-fiction, about young activists that can give younger readers across age groups ideas about how to get involved in activism, or help them understand why some people decide to stand up for what is right, even in the face of strong opposition.
From activism-themed board books to in-depth stories about children fighting against social ills, there are many brilliant books about young activists to inspire future campaigners. Here are some of the best choices for child readers who want to learn more about activism.
For Very Young Activists
For Middle-Grade Activists
Nonfiction for Young Activists
---
Teen activists can deepen their knowledge of social movements with our rundown of YA Nonfiction Books for the Budding Social Activist. Adult readers who want to brush up on their social justice knowledge can learn from Beyond the Basics: Books for a Political Education and Liberation.