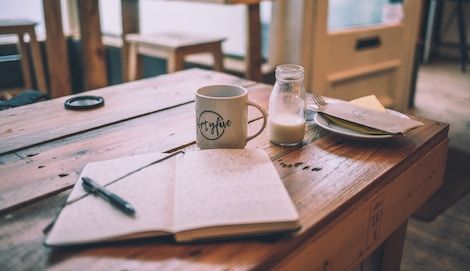 Nonfiction
Great Books For The Writer In Your Life
This content contains affiliate links. When you buy through these links, we may earn an affiliate commission.
Back in September, I went back to university to study creative writing. After decades of reading and a general sense that I should, at some point, follow the dreams that my four year old self envisioned, I figured that maybe it was finally time to give it a proper go.
I've been writing for publication since I was 16 years old. Magazines. Newspapers. Book chapters. Blogs. You name it, I've written in. But I've never finished a draft of a book. I'm working on it actively and it's the best part of my week when I get to sit down and write, but even a year ago I would have been too scared to even try.
A lot of what keeps me going are books about writing. I doubt myself constantly (I think we all do) and there are days when I just haven't a clue what I'm meant to do next (also a universal experience, I believe). So below is a list of some great books to give to a writer in your life- or maybe treat yourself and pop them on your bookshelf. They might get you through a tight spot!
Scratch by Manjula Martin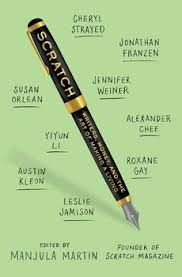 For anyone seeking to follow a dream in the writing world, this one is a necessary. The book is a series of essays from acclaimed authors talking about writing, money and how to make a living from the pen. There's a lot of candid conversation about money, publishing, teaching and learning. It's full of honesty and is surprisingly inspirational.
I've been reading poems since I was a small child (my father loves poetry and often made me read them), but every time I sat down to write one I panicked. Then I read Mary Oliver's book (and later, her poetry, which is super but I shan't digress) and I found myself suddenly able to conceptualise an actual poem and work on it, start to finish. This is a must for anyone who wants to learn how to write poems (and is weirdly interesting even if you never plan to write them at all).
In the vein of Scratch, this is a series of essays by authors modern and historical and considers writing as a vocation as well as a craft. There is work here from Flannery O Connor, Virginia Woolf, Zadie Smith and Colm Toibin. It's really lovely to sit down with this, pick a random entry and dig deep.
Walter Mosley is no-nonsense and here to guide you through the process of getting your first novel written. It's instructive as well as encouraging and helps a wannabe writer make a timetable (and stick to it, a thing I struggle with), as well as finding your style and getting into the proper meat (and not just the first chapter).
Marie Arana presents a biography of each of the writers who contribute to this collection of essays about a writing life. The essays cover how writers work, how they found they wanted to write in the first place, and how they struggle and triumph in the process of penning. The biographies really add something to this, and you find yourself on the outside, looking in at people who are considering some very large questions about their craft.
This is about teaching writing, but also about following a dream and living the life you want to. There's lots of humour here alongside the tips about writing and guidelines about publication, and the pages are chock full of positivity. Making a Literary Life is all about inspiration and makes for a truly lovely read.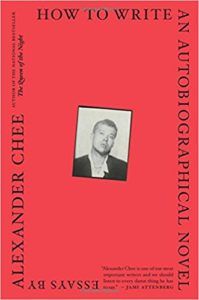 Shamefully, I haven't read this, but it's on my list and getting close to the top. It comes highly recommended by several Rioters and I cannot wait to get stuck in. This was all over TIME, the Washington Post and Bustle last year. This is Chee's first non fiction effort, a series of essays about the knotty mix of life and writing, referring to his own experiences and his identity as a Korean American.