This content contains affiliate links. When you buy through these links, we may earn an affiliate commission.
I read because I love stories, characters, setting, but most of all, words. I love them so much, I'll even read entire books devoted to them.
These are books for the nerdiest of nerds: word nerds.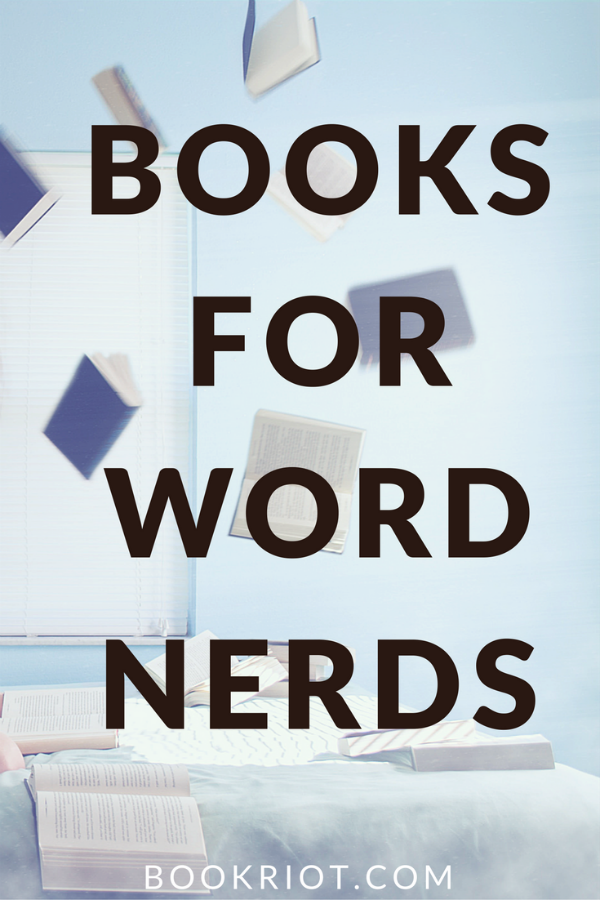 The Secret Life of Pronouns: What Our Words Say About Us by James M. Pennebaker
Social Psychologist Pennebaker explains "how language carries secrets about our feelings, our self-concept, and our social intelligence. Our most forgettable words, such as pronouns and prepositions, can be the most revealing: their patterns are as distinctive as fingerprints."
In Other Words: A Language Lover's Guide to the Most Intriguing Words Around the World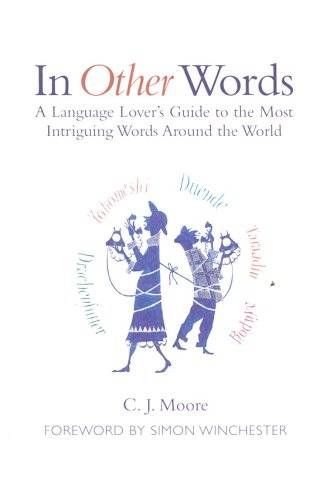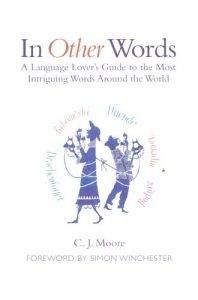 by Christopher J. Moore
This guide to words that don't translate into the English and the ideas they represent is organized by region and culture of origin, and each section is introduced by an expert.
That Should Be A Word: A Language Lover's Guide to Choregasms, Povertunity, Brattling, and 250 Other Much-needed Terms for the Modern World by Lizzie Skurnick
This book, which began as a column in New York Magazine, employs witty wordplay and Skurnick's clever neologisms about modern conundrums.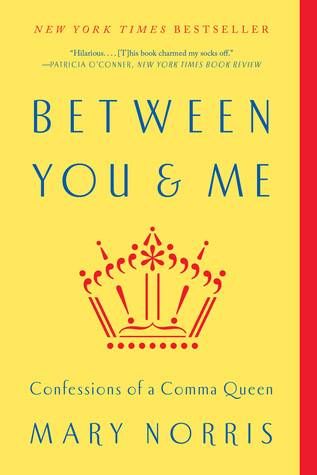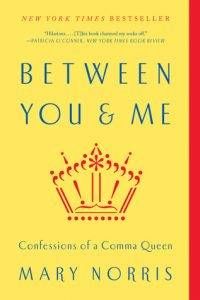 Between You and Me: Confessions of a Comma Queen by Mary Norris
Norris writes "the dictionary is a wonderful thing, but you can't let it push you around."
After three decades in the copy department of The New Yorker, Norris conquered the world of words, and in this memoir, shares the wit and wisdom she earned along the way.
Lost in Translation: An Illustrated Compendium of Untranslatable Words From Around the World by Ella Frances Sanders
Untranslatable words reveal insight into the culture of the people who invented them, and the illustrations that accompany these words are equally illuminating.
The Emotionary: A Dictionary of Words That Don't Exist for Feelings That Do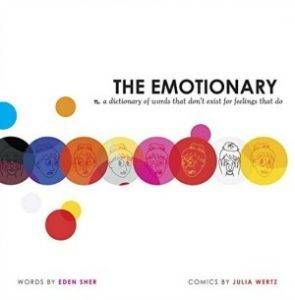 by Eden Sher and Julia Wertz
All. The. Feels.
Other-Wordly: Words both Strange and Lovely from Around the World by Yee-Lum Mak and Kelsey Garrity-Riley
A must read for a true logophile. (Okay, the content isn't revolutionary, but the pictures are pretty.)
In Other Words by Jhumpa Lahiri
Foreign languages elude me, despite an earnest desire to learn them. It was comforting to find that Lahiri, a writer I admire, also struggled with learning a new language. This short read is a love letter to words, perfect for anyone who often ponders language and expression.
What's your favorite word?