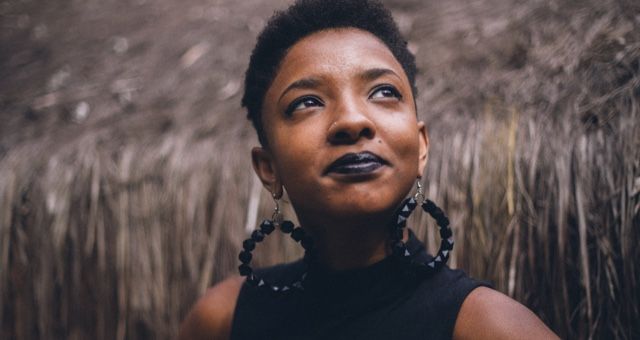 Feminism
5 Books for Women Who Don't Play By the Rules
This content contains affiliate links. When you buy through these links, we may earn an affiliate commission.
Sometimes I feel that I have failed my 16-year-old self. In my teens, I considered myself a True Rebel. I did not follow rules. I would never follow rules. I was definitely too good for the rules.
But as I've gotten older, I've become a lot less go-with-the-flow, a lot more Type A. In fact, I'm not only seemingly willing to follow rules more now, but as I advance in my career, I'm also more and more frequently the enforcer of the rules.
Back up even further. I have a career and wear suits and the whole bit—a very stereotypical one, right out of a Lifetime holiday movie. I work in an office, for Christ's sake. And thirtysomething me doesn't even mind it.
Ew.
But then at some point perspective returns. Yes, I follow rules—when I agree with them. The rest, well, let's just say I've gotten a lot better at creatively dodging them to the point that I hardly even think about—and I get caught a lot less than I did in my teens, too.
Sure, I enforce the rules more now…because I've reached a point in my career where I am helping to create the rules. And I did my fair share of shaking up the status quo in doing that.
With this reminder my sense of self starts to reassemble into cohesion.
Because following my own path isn't just something I admire—it's a part of my identity.
One of the most powerful ways for me to reinforce this thinking and strengthen my resolve is by reading the stories of other women who have also been determined to forge their own paths.
Here are five books for any woman who refuses to follow the rules.
If life's pressures are getting to be too much, Sarah Knight has an unusual and elegantly simply solution.
Stop giving a fuck.
Your life isn't about pleasing all the other people around you. It's about finding your own happiness. Riffing off Marie Kondo, this is a more irreverent spin on how to declutter—not your closet but your life.
Roxane Gay's raw, painfully honest writing style is in full force in this deconstruction of what it means to be a modern woman and a modern feminist.
Through a series of essays, she tears apart pop culture for its sexism and racism, leans into her love for songs that no good feminist could possibly endorse, and all around embraces the messy nature of modern life and the impossibility of living up to all the conflicting standards for women, which, as Gay exposes, are prevalent even within the movement intended to set us free.
Even for feminists, it turns out it's okay to also be human.
3. #GIRLBOSS by Sophia Amoruso
The New York Times called this book "Lean In for misfits," and I found this description apt.
While some people set an intention to reach the top of the business world, all Sophia Amoruso wanted was to find a way to kill her boredom and stop having to go to work. What irony that her efforts led to a fashion powerhouse that grew exponentially until it towered over the retail world.
But before any of that, Amoruso was a shoplifter, hitchhiker, college dropout, and grifter with ADHD and multiple failed jobs.
#Girlboss offers a brutally honest account of her whirlwind success and advice to others trying to find their own path—as well as proof that there's no one cookie cutter way to success, only your way.
Iris Apfel doesn't just break rules, she makes it iconic to do so.
This self-described geriatric starlet has made a career out of being unapologetically herself, regardless of what the rules of fashion might dictate.
The apparent effortlessness with which she does so has always been captivating and inspiring to me.
Through this book of photos, quotes and vignettes, Apfel offers something much more than a coffee table book, not quite a memoir, but still altogether fun.
This one lives up to its name, featuring Issa Rae at her wittiest—and most awkward—as she delves into her childhood and struggles to navigate her true self as an introvert and black girl amidst pressures to be "cool" with wry wit.
Creator of HBO's Insecure and the web series The Misadventures of an Awkward Black Girl, Rae takes readers along as she navigates learning to be herself even when it goes against what she's expected to be.