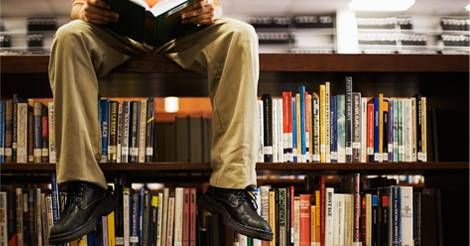 Lists
100 Must-Read Books for the Socially Awkward
This content contains affiliate links. When you buy through these links, we may earn an affiliate commission.
One stereotype of bookworms is that they're withdrawn, socially inept people. This is an unfair generalization. At the same time, though, books have long been the refuge of people who don't mind solitude, who can grasp ideas better from text than from speech, and who appreciate the articulacy of a well-constructed paragraph over the standard stammerings of conversation.
Here are some book suggestions for and about loners, misfits, outcasts, over-analyzers, anxiety-ridden folks, introverts, psychopaths, and just the dismally uncool. (This isn't to suggest that these are synonymous, but surely there's a spectrum across at least some of these groups.) There are choices here for readers who want to feel sympathy, fear, sadness, wonder, or enlightenment.
First, though, here are some heartening quotes from a few of the non-fiction books included on the list:
"Each person who lives alone is subjected to extraordinary pressures, and at times it can be hard to stave off self-doubt about whether one is living the way one should. But it doesn't mean that those who live alone are condemned to feel lonely or be isolated. On the contrary, the evidence suggests that people who live alone compensate by becoming more socially active than those who live with others, and that cities with high numbers of singletons enjoy a thriving public culture." —Going Solo: The Extraordinary Rise and Surprising Appeal of Living Alone
"Don't mistake assertiveness or eloquence for good ideas." —Quiet: The Power of Introverts in a World That Can't Stop Talking
If you want to learn…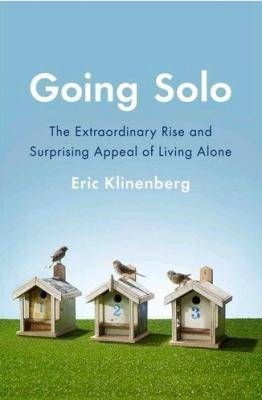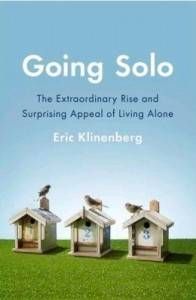 Going Solo: The Extraordinary Rise and Surprising Appeal of Living Alone by Eric Klinenberg
"A revelatory examination of the most significant demographic shift since the Baby Boom—the sharp increase in the number of people who live alone—that offers surprising insights on the benefits of this epochal change."
Quiet: The Power of Introverts in a World That Can't Stop Talking by Susan Cain
"In Quiet, Susan Cain argues that we dramatically undervalue introverts and shows how much we lose in doing so."
The Psychopath Test: A Journey through the Madness Industry by Jon Ronson
"In this madcap journey, a bestselling journalist investigates psychopaths and the industry of doctors, scientists, and everyone else who studies them."
Playing Dead: A Journey through the World of Death Fraud by Elizabeth Greenwood
"Is it still possible to fake your own death in the twenty-first century? With six figures of student loan debt, Elizabeth Greenwood was tempted to find out."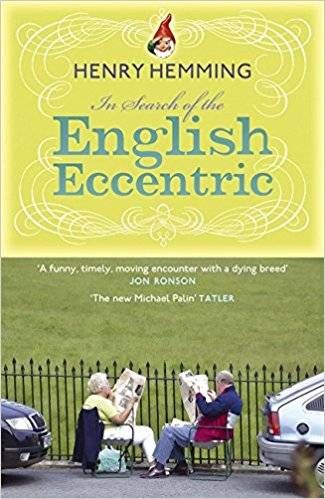 In Search of the English Eccentric by Henry Hemming
"On his entertaining and thought-provoking quest to discover the most eccentric English person alive today, Henry Hemming unearths a surprisingly large array of delightfully odd characters."
Stuart: A Life Backwards by Alexander Masters
"In this extraordinary book, Alexander Masters has created a moving portrait of a troubled man, an unlikely friendship, and a desperate world few ever see. A gripping who-done-it journey back in time, it begins with Masters meeting a drunken Stuart lying on a sidewalk in Cambridge, England, and leads through layers of hell…"
The Arab of the Future: A Childhood in the Middle East, 1978-1984 by Riad Sattouf
"In striking, virtuoso graphic style that captures both the immediacy of childhood and the fervor of political idealism, Riad Sattouf recounts his nomadic childhood growing up in rural France, Gaddafi's Libya, and Assad's Syria—but always under the roof of his father, a Syrian Pan-Arabist who drags his family along in his pursuit of grandiose dreams for the Arab nation."
Curb Your Enthusiasm: Awaken the Social Assassin Within by Mark Ralkowski
What makes Larry a monster, and why doesn't he know that he's a monster? Curb Your Enthusiasm and Philosophy discusses several answers to these questions. This book revolves around Curb-Larry, the character that the real Larry David plays on HBO's popular television series: his outlook on life, his unusual ways of interacting with people, his inability or unwillingness to conform to the world. Many of the chapters discuss ethical and existential issues, such as whether Larry is a "bad apple."
If you want to empathize…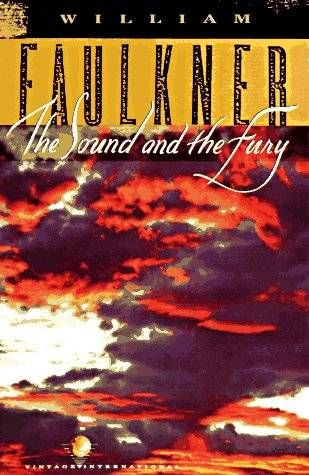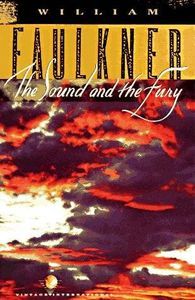 The Sound and the Fury by William Faulkner
"The Sound and the Fury is the tragedy of the Compson family, featuring some of the most memorable characters in literature: beautiful, rebellious Caddy; the manchild Benjy; haunted, neurotic Quentin; Jason, the brutal cynic; and Dilsey, their black servant. Their lives fragmented and harrowed by history and legacy, the characters' voices and actions mesh to create what is arguably Faulkner's masterpiece."
Ghost World by Daniel Clowes
"This quasi-autobiographical story…follows the adventures of two teenage girls, Enid and Becky, two best friends facing the prospect of growing up, and more importantly, apart."
The Harder They Come by T.C. Boyle
"Set in contemporary Northern California, The Harder They Come explores the volatile connections between three damaged people—an aging ex-Marine and Vietnam veteran, his psychologically unstable son, and the son's paranoid, much older lover—as they careen towards an explosive confrontation."
Stone Butch Blues by Leslie Feinberg
"Woman or man? That's the question that rages like a storm around Jess Goldberg, clouding her life and her identity. Growing up differently gendered in a blue-collar town in the 1950s, coming out as a butch in the bars and factories of the pre-feminist '60s, deciding to pass as a man in order to survive when she is left without work or a community in the early '70s."
Drinking Coffee Elsewhere by ZZ Packer
"Packer dazzles with her command of language, surprising and delighting us with unexpected turns and indelible images, as she takes us into the lives of characters on the periphery, unsure of where they belong."
Shortcomings by Adrian Tomine
"Lauded for its provocative and insightful portrayal of interpersonal relationships, Adrian Tomine's politically charged Shortcomings was one of the most acclaimed books of 2007."
The Brief Wondrous Life of Oscar Wao by Junot Diaz
"Oscar is a sweet but disastrously overweight ghetto nerd who—from the New Jersey home he shares with his old world mother and rebellious sister—dreams of becoming the Dominican J.R.R. Tolkien and, most of all, finding love. But Oscar may never get what he wants. Blame the fukú—a curse that has haunted Oscar's family for generations, following them on their epic journey from Santo Domingo to the USA."
The Curious Incident of the Dog in the Night-Time by Mark Haddon
"Christopher John Francis Boone knows all the countries of the world and their capitals and every prime number up to 7,057. He relates well to animals but has no understanding of human emotions. He cannot stand to be touched. And he detests the color yellow. This improbable story of Christopher's quest to investigate the suspicious death of a neighborhood dog makes for one of the most captivating, unusual, and widely heralded novels in recent years."
Same Difference by Derk Kirk Kim
"When Derek Kirk Kim…published his debut graphic novel back in 2003, it made an immediate stir. The story about a group of young people navigating adulthood and personal relationships is told with such sympathy and perception that the book was immediately hailed as an important new work."
Wolf in White Van by John Darnielle
"Isolated by a disfiguring injury since the age of seventeen, Sean Phillips crafts imaginary worlds for strangers to play in. From his small apartment in southern California, he orchestrates fantastic adventures where possibilities, both dark and bright, open in the boundaries between the real and the imagined."
Great Expectations by Charles Dickens
"It is set among marshes in Kent, and in London, in the early to mid-1800s, and contains some of Dickens' most memorable scenes, including the opening, in a graveyard, where the young Pip is accosted by the escaped convict, Abel Magwitch. Great Expectations is full of extreme imagery—poverty, prison ships and chains, and fights to the death—and has a colorful cast of characters who have entered popular culture."
The Secret Garden by Frances Hodgson Burnett
"Mary Lennox is a sour-faced 10-year-old girl, who is born in India to selfish wealthy British parents who had not wanted her and were too wrapped up in their own lives…Later, there is a cholera epidemic which hits India and kills her mother, father and all the servants. She is discovered alone but alive after the house is empty. She is sent to Yorkshire, England to live with her uncle, Archibald Craven at his home called Misselthwaite Manor."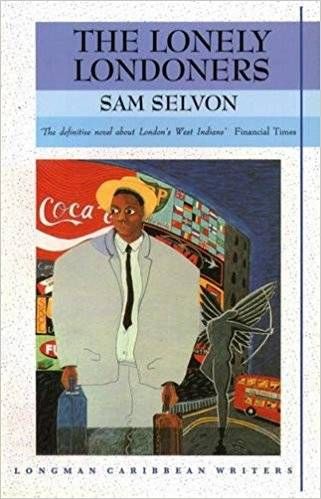 The Lonely Londoners by Sam Selvon
"This is a classic award-winning novel of immigrant life in London in the 1950s."
Wuthering Heights by Emily Brontë
"Raised together on the Yorkshire moors, Heathcliff and Catherine become lovers and soul mates so utterly inseparable that their destiny seems inevitable. But when Catherine's desire for social status results in her marriage to Heathcliff's wealthy rival, Heathcliff is consumed by revenge. And no one in his path will be spared."
Londonstani by Gautam Malkani
"Gautam Malkani's electrifying debut reveals young South Asians struggling to distinguish themselves from their parents' generation in the vast urban sprawl that is contemporary London."
The Catcher in the Rye by J.D. Salinger
"The hero-narrator of The Catcher in the Rye is an ancient child of sixteen, a native New Yorker named Holden Caulfield…Perhaps the safest thing we can say about Holden is that he was born in the world not just strongly attracted to beauty but, almost, hopelessly impaled on it."
Waiting by Ha Jin
"Jin's quiet but absorbing second novel…captures the poignant dilemma of an ordinary man who misses the best opportunities in his life simply by trying to do his duty—as defined first by his traditional Chinese parents and later by the Communist Party."
White Teeth by Zadie Smith
"Set against London's racial and cultural tapestry, venturing across the former empire and into the past as it barrels toward the future, White Teeth revels in the ecstatic hodgepodge of modern life, flirting with disaster, confounding expectations, and embracing the comedy of daily existence."
Dead Languages by David Shields
"Jeremy Zorn's mother tries unsuccessfully to coax him into saying "Philadelphia," and his life becomes framed by his unwieldy attempts at articulation. Through family rituals with his word-obsessed parents and sister, failed first love, an ill-fated run for class president, as the only Jewish boy on an otherwise all-black basketball team, all of the passages of Jeremy's life are marked in some way by his stutter and his wildly off-the-mark attempts at a cure."
Americanah by Chimamanda Ngozi Adichie
"Ifemelu and Obinze are young and in love when they depart military-ruled Nigeria for the West. Beautiful, self-assured Ifemelu heads for America, where despite her academic success, she is forced to grapple with what it means to be black for the first time. Quiet, thoughtful Obinze had hoped to join her, but with post-9/11 America closed to him, he instead plunges into a dangerous, undocumented life in London."
If you want to laugh…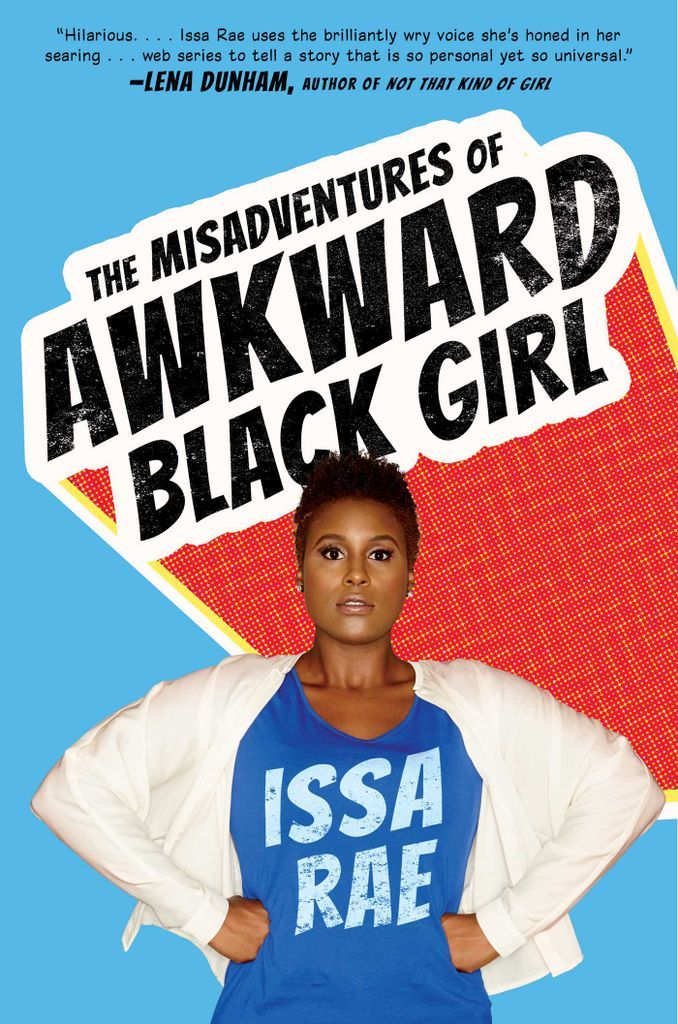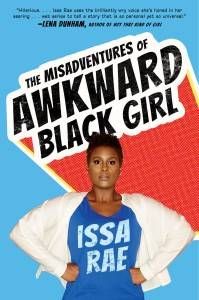 The Misadventures of Awkward Black Girl by Issa Rae
"In this universally accessible New York Times bestseller named for her wildly popular web series, Issa Rae…waxes humorously on what it's like to be unabashedly awkward in a world that regards introverts as hapless misfits and black as cool."
Where'd You Go, Bernadette? by Maria Semple
"Bernadette disappears. It began when Bee aced her report card and claimed her promised reward: a family trip to Antarctica. But Bernadette's intensifying allergy to Seattle—and people in general—has made her so agoraphobic that a virtual assistant in India now runs her most basic errands. A trip to the end of the earth is problematic."
Indecision by Benjamin Kunkel
"Benjamin Kunkel's brilliantly comic debut novel concerns one of the central maladies of our time—a pathological indecision that turns abundance into an affliction and opportunity into a curse."
How to Talk to Girls at Parties by Neil Gaiman, Gabriel Bá, and Fábio Moon
"Two teenage boys are in for a tremendous shock when they crash a party where the girls are far more than they appear!"
32 Candles by Ernessa T. Carter
"The slightly twisted, utterly romantic, and deftly wry story of Davie Jones, who, if she doesn't stand in her own way, just might get the man of her dreams. For fans of John Hughes's "Sixteen Candles," 32 Candles is a fresh and fun fiction debut for every fan of romantic comedy."
About a Boy by Nick Hornby
"Touching story about the unlikely relationship between an unusual boy and a bachelor."
A Year in Van Nuys by Sandra Tsing Loh
"Divided by season—The Winter of Our Discontent, Spring Without Bending Your Knees, Summer Where We Winter, and Fall of Our Dearest Expectations—Sandra's narrative charts a hilarious course through the anti-Hollywood."
The Long Secret by Louise Fitzhugh
"Harriet the Spy refuses to become ruffled when an unidentified person starts leaving disturbing notes all over the quiet little beach town of Water Mill. She's determined to discover the author of the notes. And she drags her friend, mousy Beth Ellen, into all kinds of odd and embarrassing situations in her efforts to reveal the culprit."
Early Bird: A Memoir of Premature Retirement by Rodney Rothman
"Everyone says they would like to retire early, but Rodney Rothman actually did it—forty years early. Burnt out, he decides at the age of twenty-eight to get an early start on his golden years. He travels to Boca Raton, Florida, where he moves in with an elderly piano teacher at Century Village, a retirement village that is home to thousands of senior citizens."
Fangirl by Rainbow Rowell
"Cath is a Simon Snow fan. Okay, the whole world is a Simon Snow fan, but for Cath, being a fan is her life—and she's really good at it. She and her twin sister, Wren, ensconced themselves in the Simon Snow series when they were just kids; it's what got them through their mother leaving…Can she make it without Wren holding her hand? Is she ready to start living her own life? And does she even want to move on if it means leaving Simon Snow behind?"
Diary of a Provincial Lady by E.M. Delafield
"E. M. Delafield's largely autobiographical novel takes the form of a journal written by an upper-middle-class lady living in a Devonshire village. Written with humour, this charming novel is full of the peculiarities of daily life."
The Accidental Tourist by Anne Tyler
"Travel writer Macon Leary hates travel, adventure, surprises, and anything outside of his routine. Immobilized by grief, Macon is becoming increasingly prickly and alone, anchored by his solitude and an unwillingness to compromise his creature comforts. Then he meets Muriel, an eccentric dog trainer too optimistic to let Macon disappear into himself."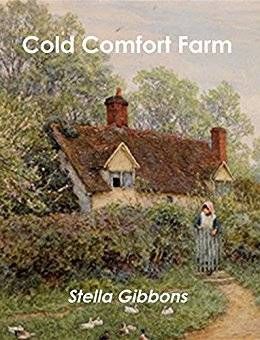 Cold Comfort Farm by Stella Gibbons
"A resourceful young heroine finds herself in the gloomy, overwrought world of a Hardy or Bronte novel and proceeds to organize everyone out of their romantic tragedies into the pleasures of normal life…Flora's confident and clever management of an alarming cast of eccentrics is only half the pleasure of this novel. The other half is Gibbons's wicked sendup of romantic cliches, from the mad woman in the attic to the druidical peasants with their West Country accents and mystical herbs."
The Extra Man by Jonathan Ames
"Louis Ives, the narrator of The Extra Man, fancies himself a young gentleman fashioned after his heroes in the books of F. Scott Fitzgerald…Thrust out of Princeton, he heads to New York where he rents a cheap room in the madly discombobulated apartment of Henry Harrison, a failed but brilliant playwright who dances alone to Ethel Merman records, sneaks into Broadway shows, and performs with great style the duties of a walker—an escort for the rich widows of the Upper East Side."
Christie Malry's Own Double-Entry by B.S. Johnson
"A disaffected young man, Christie Malry, is a simple man who learns the principles of double-entry book-keeping while taking an evening class in accountancy and working in the local bank. He begins to apply these principles to his own life, revenging himself against society in an increasingly violent manner for perceived 'debits'. Debit: the unpleasantness of the bank manager is the first on an ever-growing list; Credit: scratching the façade of the office block. All accounts are settled in the most alarming way."
A Confederacy of Dunces by John Kennedy Toole
"Meet Ignatius J. Reilly, the hero of John Kennedy Toole's tragicomic tale, A Confederacy of Dunces. This 30-year-old medievalist lives at home with his mother in New Orleans, pens his magnum opus on Big Chief writing pads he keeps hidden under his bed, and relays to anyone who will listen the traumatic experience he once had on a Greyhound Scenicruiser bound for Baton Rouge."
If you want to cry…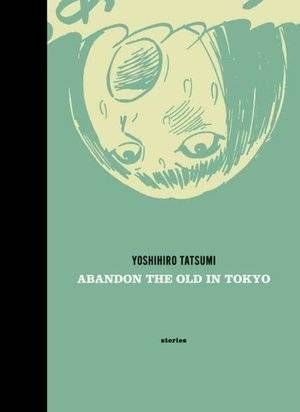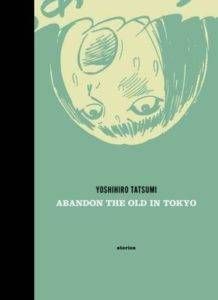 Abandon the Old in Tokyo by Yoshihiro Tatsumi
"Abandon the Old in Tokyo continues to delve into the urban underbelly of 1960s Tokyo, exposing not only the seedy dealings of the Japanese everyman but Yoshihiro Tatsumis maturation as a storyteller."
The Cripple of Inishmaan by Martin McDonagh
"In 1934, the people of Inishmaan learn that the Hollywood director Robert Flaherty is coming to the neighbouring island to film his documentary Man of Aran. No one is more excited than Cripple Billy, an unloved boy whose chief occupation has been gazing at cows and yearning for a girl who wants no part of him. For Billy is determined to cross the sea and audition for the Yank."
Of Mice and Men by John Steinbeck
"An unlikely pair, George and Lennie, two migrant workers in California during the Great Depression, grasp for their American Dream…For George and Lennie have a plan: to own an acre of land and a shack they can call their own. When they land jobs on a ranch in the Salinas Valley, the fulfillment of their dream seems to be within their grasp. But even George cannot guard Lennie from the provocations, nor predict the consequences of Lennie's unswerving obedience to the things George taught him."
The Remains of the Day by Kazuo Ishiguro
"Here is Kazuo Ishiguro's profoundly compelling portrait of Stevens, the perfect butler, and of his fading, insular world in post-World War II England."
The Glass Menagerie by Tennessee Williams
"Williams's elegiac masterpiece brought a radical new lyricism to Broadway—the tragedy, fragility, and tenderness of this 'memory play' have made it one of America's most powerful, timeless, and compelling plays."
Jimmy Corrigan: The Smartest Kid on Earth by Chris Ware
"This first book from Chicago author Chris Ware is a pleasantly-decorated view at a lonely and emotionally-impaired 'everyman'…who is provided, at age 36, the opportunity to meet his father for the first time."
Ethan Frome by Edith Wharton
"An entrancing but sad story of a poverty-stricken Massachusetts farmer caught in a loveless marriage."
The Iceman Cometh by Eugene O'Neill
"The Iceman Cometh focuses on a group of alcoholics and misfits who endlessly discuss but never act on their dreams, and Hickey, the traveling salesman determined to strip them of their pipe dreams."
Blankets by Craig Thompson
"Craig Thompson's poignant graphic memoir plays out against the backdrop of a Midwestern winterscape: finely-hewn linework draws together a portrait of small town life, a rigorously fundamentalist Christian childhood, and a lonely, emotionally mixed-up adolescence."
If you want to fear…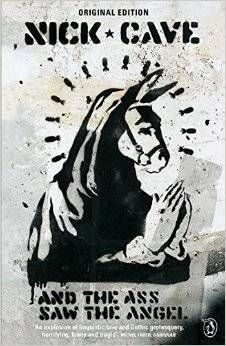 And the Ass Saw the Angel by Nick Cave
"Born to a drunken mother and a hunter father, Euchrid Eucrow yearns to express the intense feelings he has for the world around him and is driven deeper and deeper into a mad angelic vision."
How I Became a North Korean by Krys Lee
"Yongju is an accomplished student from one of North Korea's most prominent families. Jangmi, on the other hand, has had to fend for herself since childhood, most recently by smuggling goods across the border. Then there is Danny, a Chinese-American teenager whose quirks and precocious intelligence have long made him an outcast in his California high school."
Rebecca by Daphne Du Maurier
"The reader is ushered into an isolated gray stone mansion on the windswept Cornish coast, as the second Mrs. Maxim de Winter recalls the chilling events that transpired as she began her new life as the young bride of a husband she barely knew. For in every corner of every room were phantoms of a time dead but not forgotten—a past devotedly preserved by the sinister housekeeper."
Riddley Walker by Russell Hoban
"Set in a remote future in a post-nuclear holocaust England (Inland), Hoban has imagined a humanity regressed to an iron-age, semi-literate state—and invented a language to represent it.
Black Hole by Charles Burns
"The setting: suburban Seattle, the mid-1970s. We learn from the outset that a strange plague has descended upon the area's teenagers, transmitted by sexual contact. The disease is manifested in any number of ways—from the hideously grotesque to the subtle (and concealable)—but once you've got it, that's it. There's no turning back.
The Wasp Factory by Iain Banks
"The polarizing literary debut by Scottish author Ian Banks, The Wasp Factory is the bizarre, imaginative, disturbing, and darkly comic look into the mind of a child psychopath."
The Glister by John Burnside
"Mysterious illnesses affect the inhabitants of the post-industrial village of Innertown, and a pervasive sense of malaise hangs everywhere. So when teenage boys disappear into the poisoned woods surrounding the village's abandoned chemical plant, no one notices, or if they do, they don't say a thing."
We Need to Talk about Kevin by Lionel Shriver
"That neither nature nor nurture bears exclusive responsibility for a child's character is self-evident. But generalizations about genes are likely to provide cold comfort if it's your own child who just opened fire on his fellow algebra students and whose class photograph—with its unseemly grin—is shown on the evening news coast-to-coast."
Hello Kitty Must Die by Angela S. Choi
"Determined to thwart her parents' plans to marry her off into Asian suburbia, Fiona seeks her freedom at any price. How far will she go to bury the Hello Kitty stereotype forever? Fiona's journey of self-discovery is biting and clever as she embraces her true nature and creates her own version of the American Dream, eliminating—without fear or remorse—anyone who stands in her way."
The Fifth Child by Doris Lessing
"Doris Lessing's contemporary gothic horror story—centered on the birth of a baby who seems less than human—probes society's unwillingness to recognize its own brutality."
The Necrophiliac by Gabrielle Wittkop
"As the haunting protagonist Lucien grapples with a taboo desire, the novel goes far beyond mere gothic horror to explore the melancholy in the loneliest depths of the human condition, forcing readers to confront their own mortality with an unprecedented intimacy."
The Girls by Emma Cline
"Northern California, during the violent end of the 1960s. At the start of summer, a lonely and thoughtful teenager, Evie Boyd, sees a group of girls in the park, and is immediately caught by their freedom, their careless dress, their dangerous aura of abandon. Soon, Evie is in thrall to Suzanne, a mesmerizing older girl, and is drawn into the circle of a soon-to-be infamous cult and the man who is its charismatic leader."
Crime and Punishment by Fyodor Dostoevsky
"Crime and Punishment tells the tragic story of Raskolnikov—a talented former student whose warped philosophical outlook drives him to commit murder. Surprised by his sense of guilt and terrified of the consequences of his actions, Raskolnikov wanders through the slums of pre-revolutionary St. Petersburg trying to escape the ever-suspicious Porfiry, the official investigating the crime."
The Stranger by Albert Camus
"Through the story of an ordinary man unwittingly drawn into a senseless murder on an Algerian beach, Camus explored what he termed 'the nakedness of man faced with the absurd.'"
The Vegetarian by Han Kang
Before the nightmares began, Yeong-hye and her husband lived an ordinary, controlled life. But the dreams—invasive images of blood and brutality—torture her, driving Yeong-hye to purge her mind and renounce eating meat altogether. It's a small act of independence, but it interrupts her marriage and sets into motion an increasingly grotesque chain of events at home.
The Days of Abandonment by Elena Ferrante
"The gripping story of a woman's descent into devastating emptiness after being abandoned by her husband with two young children to care for. When she finds herself literally trapped within the four walls of their high-rise apartment, she is forced to confront her ghosts, the potential loss of her own identity, and the possibility that life may never return to normal."
If you want to marvel…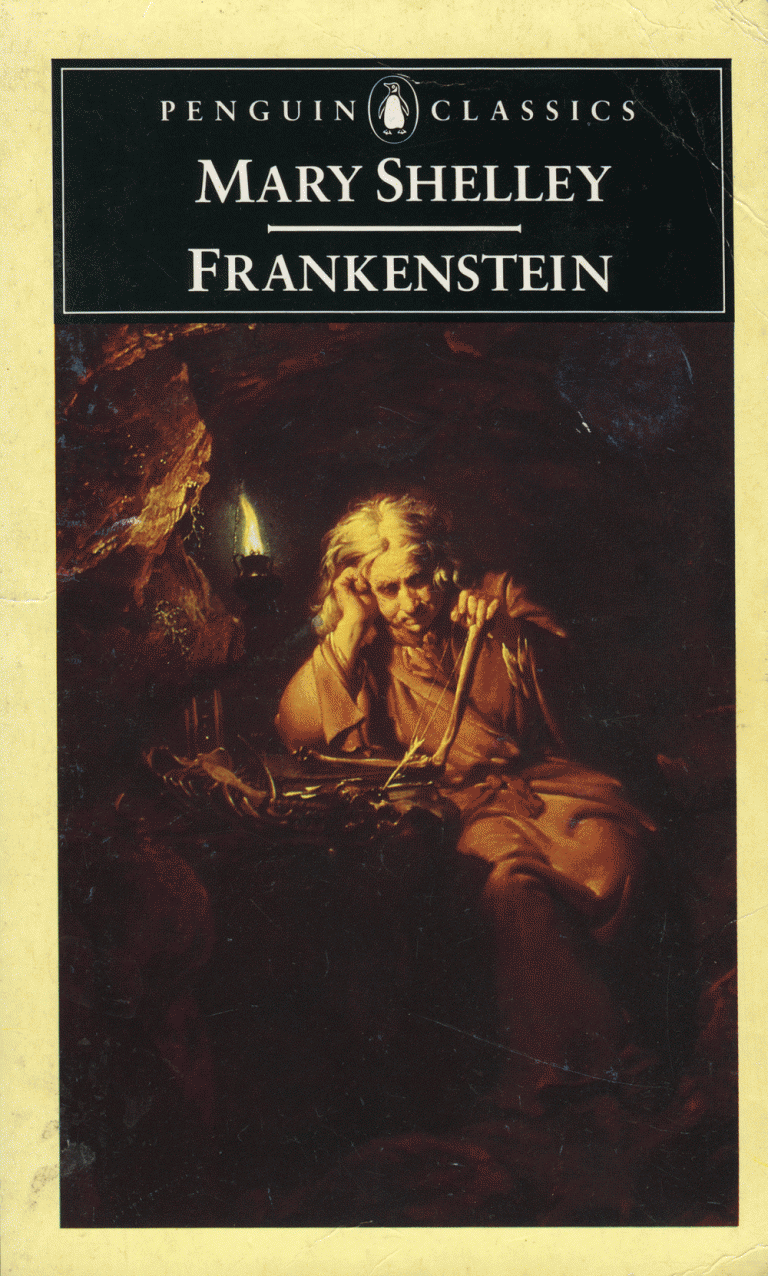 Frankenstein by Mary Shelley
"Obsessed with the secret of creation, Swiss scientist Dr. Victor Frankenstein cobbles together a body he's determined to bring to life. And one fateful night, he does. When the creature opens his eyes, the doctor is repulsed: his vision of perfection is, in fact, a hideous monster. Dr. Frankenstein abandons his creation, but the monster won't be ignored, setting in motion a chain of violence and terror that shadows Victor to his death."
Secret Identities: The Asian American Superhero Anthology by Jeff Yang, Parry Shen, Keith Chow, and Jerry Ma
"Appealing to both comics fans and Asian Americans seeking to claim their place in American culture, Secret Identities makes brilliant use of the conventions of the superhero comic book to expose the real face of the Asian American experience."
The Intuitionist by Colson Whitehead
"It is a time of calamity in a major metropolitan city's Department of Elevator Inspectors, and Lila Mae Watson, the first black female elevator inspector in the history of the department, is at the center of it."
The Little Prince by Antoine de Saint-Exupéry
"Few books have been as universally cherished as The Little Prince, the haunting, lyrical fable that explores the very meaning of life."
Geek Love by Katherine Dunn
"Here is the unforgettable story of the Binewskis, a circus-geek family whose matriarch and patriarch have bred their own exhibit of human oddities (with the help of amphetamine, arsenic, and radioisotopes).
Wetlands by Charlotte Roche
"Charlotte Roche's controversial debut novel is the story of Helen Memel, an outspoken, sexually precocious eighteen-year-old lying in a hospital bed as she recovers from an operation. To distract herself, she ruminates on her past sexual and physical adventures in increasingly uncomfortable detail. The result is a funny, shocking, and fearlessly intimate manifesto on sex, hygiene, and the compulsion to obliterate the covenant that keeps girls clean, quiet, and nice."
A Wrinkle in Time by Madeleine L'Engle
"When the children learn that Mr. Murry has been captured by the Dark Thing, they time travel to Camazotz, where they must face the leader IT in the ultimate battle between good and evil—a journey that threatens their lives and our universe."
American Born Chinese by Gene Luen Yang
"A tour-de-force by rising indy comics star Gene Yang, American Born Chinese tells the story of three apparently unrelated characters: Jin Wang, who moves to a new neighborhood with his family only to discover that he's the only Chinese-American student at his new school; the powerful Monkey King, subject of one of the oldest and greatest Chinese fables; and Chin-Kee, a personification of the ultimate negative Chinese stereotype, who is ruining his cousin Danny's life with his yearly visits."
Bear by Marian Engel
"A mousy, timid librarian is summoned to a remote Canadian island to inventory the estate of Colonel Cary, who, she learns soon enough, had any number of secrets. But the most surprising and enduring secret is a pet bear. In thirty pages, the reticent librarian meets the not so reticent bear and 'wonders if it would be good company.' It is good company indeed. Intimate company. Shocking company."
The Last Illusion by Porochista Khakpour
"In a rural Iranian village, Zal's demented mother, horrified by the pallor of his skin and hair, becomes convinced she has given birth to a 'White Demon.' She hides him in a birdcage and there he lives for the next decade. Unfamiliar with human society, Zal eats birdseed and insects, squats atop the newspaper he sleeps upon, and communicates only in the squawks and shrieks of the other pet birds around him. Freed from his cage and adopted by a behavioural analyst, Zal awakens in New York to the possibility of a future."
Matilda by Roald Dahl
"Matilda is a sweet, exceptional young girl, but her parents think she's just a nuisance. She expects school to be different but there she has to face Miss Trunchbull, a menacing, kid-hating headmistress. When Matilda is attacked by the Trunchbull she suddenly discovers she has a remarkable power with which to fight back."
The Clan of the Cave Bear: Earth's Children, Book One by Jean M. Auel
"Through Jean M. Auel's magnificent storytelling we are taken back to the dawn of modern humans, and with a girl named Ayla we are swept up in the harsh and beautiful Ice Age world they shared with the ones who called themselves The Clan of the Cave Bear."
Flowers for Algernon by Daniel Keyes
"The beloved, classic story of a mentally disabled man whose experimental quest for intelligence mirrors that of Algernon, an extraordinary lab mouse."
We Are All Completely Beside Ourselves by Karen Joy Fowler
"Meet the Cooke family: Mother and Dad, brother Lowell, sister Fern, and Rosemary, who begins her story in the middle. She has her reasons…As a child, Rosemary never stopped talking. Then, something happened, and Rosemary wrapped herself in silence."
The Metamorphosis by Franz Kafka
"The story begins with a traveling salesman, Gregor Samsa, waking to find himself transformed into an insect."
The Count of Monte Cristo by Alexandre Dumas
"The dashing young hero, Edmond Dantès, is betrayed by his enemies and thrown into a secret dungeon in the Chateau d'If—doomed to spend his life in a dank prison cell. The story of his long, intolerable years in captivity, his miraculous escape, and his carefully wrought revenge creates a dramatic tale of mystery and intrigue."
A General Theory of Oblivion by José Eduardo Agualusa
"As the country goes through various political upheavals from colony to socialist republic to civil war to peace and capitalism, the world outside seeps into Ludo's life through snippets on the radio, voices from next door, glimpses of someone peeing on a balcony, or a man fleeing his pursuers."
If you want to reflect…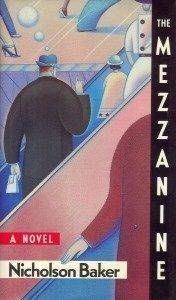 The Mezzanine by Nicholson Baker
"At first glance, The Mezzanine appears to be a book about nothing. In reality, it is a brilliant celebration of things, simultaneously demonstrating the value of reflection and the importance of everyday human human experiences."
Open City by Teju Cole
"Along the streets of Manhattan, a young Nigerian doctor named Julius wanders, reflecting on his relationships, his recent breakup with his girlfriend, his present, his past. He encounters people from different cultures and classes who will provide insight on his journey—which takes him to Brussels, to the Nigeria of his youth, and into the most unrecognizable facets of his own soul."
Walden by Henry David Thoreau
"Part memoir, part philosophical treatise, part environmental manifesto, Walden is Thoreau's inspirational account of those extraordinary years and one of the most influential books ever written.
Mating by Norman Rush
"The narrator of this splendidly expansive novel of high intellect and grand passion is an American anthropologist at loose ends in the South African republic of Botswana. She has a noble and exacting mind, a good waist, and a busted thesis project. She also has a yen for Nelson Denoon, a charismatic intellectual who is rumored to have founded a secretive and unorthodox utopian society in a remote corner of the Kalahari—one in which he is virtually the only man.
The Complete Poems of Emily Dickinson by Emily Dickinson
"This complete compendium of Emily Dickinson's poetry offers the reader a vivid portrait of one of Massachusetts' most famous and enigmatic poets."
No Exit by Jean-Paul Sartre
"The play is a depiction of the afterlife in which three deceased characters are punished by being locked into a room together for eternity."
The Complete Poems by Anne Sexton
"From the joy and anguish of her own experience, Sexton fashioned poems that told truths about the inner lives of men and women. This book comprises Sexton's ten volumes of verse, including the Pulitzer Prize-winner Live or Die, as well as seven poems form her last years."
Wide Sargasso Sea by Jean Rhys
"With Wide Sargasso Sea, her last and best-selling novel, Rhys ingeniously brings into light one of fiction's most fascinating characters: the madwoman in the attic from Charlotte Brontë's Jane Eyre. This mesmerizing work introduces us to Antoinette Cosway, a sensual and protected young woman who is sold into marriage to the prideful Mr. Rochester. Rhys portrays Cosway amidst a society so driven by hatred, so skewed in its sexual relations, that it can literally drive a woman out of her mind."
The Goat, or Who Is Sylvia? by Eugene Albee
"Martin—a hugely successful architect who has just turned fifty—leads an ostensibly ideal life with his loving wife and gay teenage son. But when he confides to his best friend that he is also in love with a goat (named Sylvia), he sets in motion events that will destroy his family and leave his life in tatters."
PopCo by Scarlett Thomas
"PopCo tells the story of Alice Butler—a subversively smart girl in our commercial-soaked world who grows from recluse orphan to burgeoning vigilante, buttressed by mystery, codes, math, and the sense her grandparents gave her that she could change the world."
The Dog by Joseph O'Neill
"Distraught by a breakup with his long-term girlfriend, our unnamed hero leaves New York to take an unusual job in a strange desert metropolis. In Dubai at the height of its self-invention as a futuristic Shangri-la, he struggles with his new position as the 'family officer' of the capricious and very rich Batros family. And he struggles, even more helplessly, with the 'doghouse,' a seemingly inescapable condition of culpability in which he feels himself constantly trapped—even if he's just going to the bathroom, or reading e-mail, or scuba diving."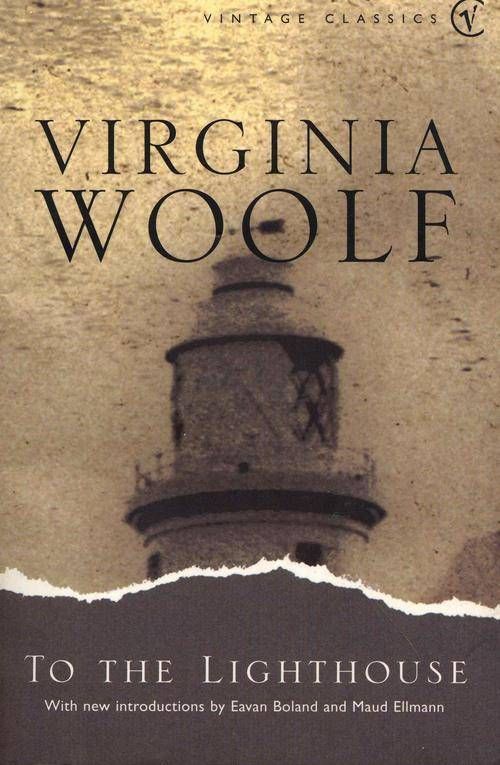 To the Lighthouse by Virginia Woolf
"The serene and maternal Mrs. Ramsay, the tragic yet absurd Mr. Ramsay, and their children and assorted guests are on holiday on the Isle of Skye. From the seemingly trivial postponement of a visit to a nearby lighthouse, Woolf constructs a remarkable, moving examination of the complex tensions and allegiances of family life and the conflict between men and women."
Party of One: The Loners' Manifesto by Anneli Rufus
"Marshalling a polymath's easy erudition to make her case, assembling evidence from every conceivable arena of culture as well as interviews with experts and loners worldwide and her own acutely calibrated analysis, Rufus rebuts the prevailing notion that aloneness is indistinguishable from loneliness, the fallacy that all of those who are alone don't want to be, and wouldn't be, if only they knew how."
The Edible Woman by Margaret Atwood
"Ever since her engagement, the strangest thing has been happening to Marian McAlpin: she can't eat. First meat. Then eggs, vegetables, cake, pumpkin seeds—everything! Worse yet, while Marian ought to feel consumed with passion, she really just feels…consumed."