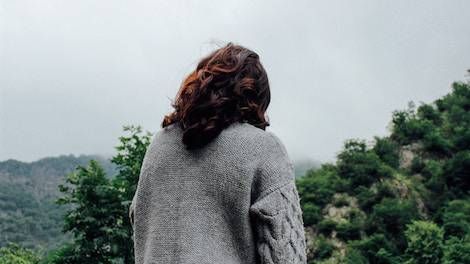 Let's clear the air right now: I'm not obsessed with Halloween. That's not to say I hate it—I'll be forever enchanted by dancing animatronic skeletons that belt out Rick James's "Super Freak" while moving their hips like arthritic middle-aged men at a disco fundraiser. I also like candy, deftly-told Halloween puns, and binging such classics as The Nightmare Before Christmas, Hocus Pocus, (the original) Ghostbusters, ParaNorman, and Scooby-Doo On Zombie Island (you can't tell me it's not creepy. Same with Scooby-Doo And The Witch's Ghost). But I'm not about to decorate the house as soon as September rolls around, tempted by the oodles of Halloween stuff at the store.
However, I'd totally be lying to you if I told you that my reading tastes don't change as soon as the weather gets a little chillier. That's right, it doesn't have to be cold. As soon as I feel the first nip of air that's even slightly cool against my skin, all my fluffy summer contemporaries are shelved, replaced by reads that feel decidedly like autumn. I mean, I'm still wearing shorts and t-shirts, but it's too late: we had one day that felt like fall, and my switch was flipped. Forget about unpacking my sweaters for the changing weather, I'm prioritizing my "sweater weather" books. Am I the only one who does this? Am I the only one who buys a book and immediately says, "This looks sweet. I'll read it months from now, in the fall." Just in case I'm not, I put together a list of my favourite (recent) "getting ready for fall" reads.
Afterlife With Archie by Roberto Aguirre-Sacasa (author) and Francesco Francavilla (artist)
Archie comics were a staple of my childhood, so it's fitting that Afterlife With Archie is the title that ignited my love for comics as an adult. Afterlife With Archie breathed new life into Archie comics as a whole, launching the Archie Horror line and quickly gaining a passionate following of people that were new to the comics, as well as old hats that had either abandoned or given up on the Utopian town of Riverdale altogether. Dark, subversive, and genuinely creepy (it has everything from murder to incest to sacrificial virgins), Afterlife With Archie deals with the fallout of a zombie apocalypse descending upon Riverdale (and then, it's implied, the world at large), thanks to the universe's natural laws being tampered with. Patient Zero is none other than Jughead Jones.
There's nothing like watching something from your childhood—something heretofore cherished as timeless—become so distorted that it leaves you with a vague sense of betrayal, particularly when the distortion is so damn gripping that you can't look away. This would absolutely be my number one recommended read—if it was released with anything even remotely resembling consistency. But it's not. In the four years it's been out, there have only been 10 issues released, with the 11th finally slated to hit shelves in December. By the time it's been wrapped up, I suspect my as-of-yet-nonexistent children will have had as-of-yet-nonexistent children, because that's how irregular and grind-to-a-halt slow the release schedule is. I'm not about to fault the creative team for the long gap between each issue, as Aguirre-Sacasa serves as both the Chief Creative Officer at Archie Comics, and the creator of the Riverdale TV series. I'm just saying Riverdale would be a helluva lot more interesting if it took its cues from Afterlife With Archie, instead of struggling to be Twin Peaks lite. But despite its irregular publishing schedule, Afterlife With Archie is something I confidently recommend to everyone (with the caveat that, of course, they'll be waiting a long time for any type of resolution).
Scooby-Doo is yet another one of my childhood bastions, so when I saw the title, registered the psychedelic cover, then breezed over the synopsis of Cantero's novel, I bought it without hesitation. Now, it's not exactly Scooby-Doo rewritten for adults, but it does borrow and acknowledge from it quite heavily (the title is all the proof you need). When they had barely hit puberty, the Blyton Summer Detective Club (feat. their dog!) were local superstars, known for catching bad guys in masks and solving cases that stumped even the authorities. But their final case in particular, involving a creaky old mansion and a guy in a salamander suit in 1977, left everyone traumatized and quickly disbanded their detective agency. Now in their 20s, the (surviving) members of the club are drawn back to where it all started—and where it all ended…for them. This time, it's more than just a cheesy spookfest courtesy of a grown man tripping around in a ridiculous costume. This time, the monsters are real, and there's no escaping their demons.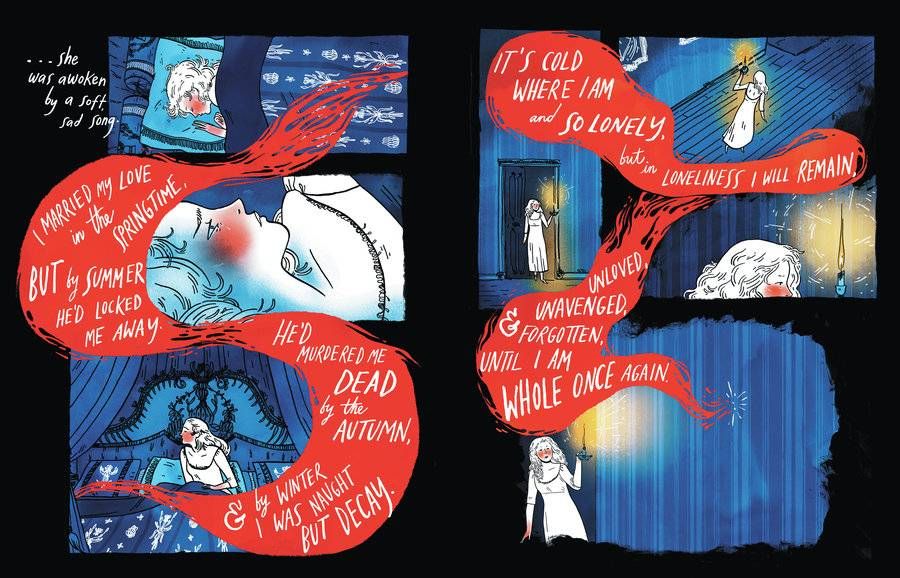 Okay, I am majorly behind when it comes to Through The Woods, Emily Carroll's collection of short graphic stories that read like macabre, knife-cut-abrupt fairytales. Both chillingly written and hauntingly beautiful, the colour palettes Carroll chose are worth the price of the hardcover alone. Luckily, the whole package is eerie but not keeps-you-up-at-night horrific, making it a welcome addition to any library, and worthy of numerous rereads.
Baba Yaga's Assistant by Marika McCoola (writer) and Emily Carroll (artist)

This short, impeccably-illustrated graphic novel is a treat for all ages. Masha's life hasn't been the same since her mother died; her father grew distant, preferring his work to his surviving daughter, and her beloved grandmother was the one who shouldered the task of raising precocious young Masha, teaching her about magic and love and life. When Masha's grandma dies and her father abruptly brings home an insta-family (a fiancée with a bratty daughter), Masha sets off into the woods and undertakes the daunting task of becoming the assistant to the fabled, fearsome forest witch Baba Yaga.

What I loved about this book is the way it handles grief and the aftermath. Masha's grandmother taught her that nothing is too broken to be fixed, but in life, once something perfect (like a family that is whole before someone passes away) is wrecked, you can try to fix it, try to mend the broken pieces, but it will never be perfect again, and sometimes, you won't fit like you used to. Going back isn't an option, so your only choice is to forge ahead, into the unknown. It's important, I think, for everyone to realize that "home," is not always the place where they came from, nor are the people they came from their family (especially not, in Masha's case, her father. If I could fault this book one thing, it would be how utterly remorseless her father is about choosing his new bride and stepdaughter over Masha, even when he has the opportunity to make things right). Appreciating the things you once had and choosing to be brave and open to new things, new experiences, a new and different way of life is hard, but you can't stay stuck in the past: there's nothing for you there.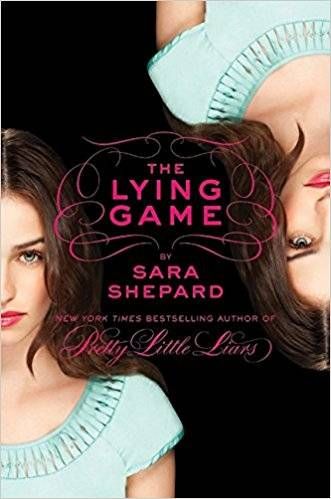 The Lying Game series by Sara Shepard
If I had watched The Lying Game's television adaptation (for some reason I thought it was a reality TV show while it was on, and steered clear), I wouldn't have bothered to pick up the books. After reading the books, I barely made it through the pilot episode, gawking at the sheer number of differences between the two mediums. I definitely prefer the book series. It follows identical twins Emma Paxton and Sutton Mercer. They have never—and will never—met in this lifetime, because by the time Emma, who was abandoned by her mother and left to the foster care system at the age of five, discovers Sutton's existence as a sleek, popular Queen of Mean whose loving family handed her a silver spoon as soon as she joined them, it's too late. Sutton has already been murdered. Lured to Arizona by Sutton's killer—who first impersonates Sutton, then forces Emma to do it on pain of being framed for the murder and/or then killed herself—Emma must juggle living her twin's life and finding her killer, before it's too late. Sutton, of course, is there in spirit: literally. As soon as she dies, she is tethered to Emma, her memories lost.
Together (though Emma thinks she is alone), the twins must piece together Sutton's last night alive—or Emma will end up joining her on the other side. While I definitely recommend binge-reading the series (if you leave too long of a gap between books, the suspense levels definitely ramp down), I don't think it needed to be as long as it did (but if you binge-read these, you won't notice). I did really appreciate the way both twins grew and changed as people throughout the course of the investigation, and I think Emma's (completely and totally) reasonable fear of the world around her and lack of trust in most things, near the end of the series, was portrayed very well. If you're not ready to leave behind cozy contemporaries for full-throttle creepiness just yet, this is a nice blend of fluff and whattheheckthisissocreepy.
What are some of the creepy books you've read recently? Let me know! I'd love to add a couple to my TBR (but my TBR won't like it).