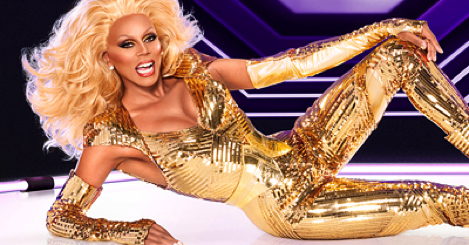 Lists
The Library Is Open: 10 Books for RUPAUL'S DRAG RACE Fans
This content contains affiliate links. When you buy through these links, we may earn an affiliate commission.
Put on your reading glasses, because the library is open! If you're a fan of RuPaul's Drag Race, you'll love these sickening books by judges, alums, and the queen herself, RuPaul.
Start your engines and may the best reader win!
Books by RuPaul
This book offers RuPaul's pearls of wisdom for everything from fashion to self-confidence to colonics. While Workin' It! Includes some tips aimed at drag performers, it also offers advice for "civilians" on how to live their best lives.
This 1995 memoir follows Ru's rise to fame prior to the debut of RuPaul's Drag Race. It includes highs and lows, from Ru's start in the drag scene through becoming the supermodel of the world. Unfortunately, this memoir is currently out of print, so it might be tough to track down a copy. But if you're looking for more recent writing from Mama Ru…
GuRu by RuPaul (October 23, Dey Street Books)
Great news! Ru has a new book hitting shelves this October! According to the publisher, it will include RuPaul's philosophies on life and secrets to success. "If you think this book is just about 'doing drag,' you are sorely mistaken because for RuPaul, drag is merely a device to deactivate the identity-based ego and allow space for the unlimited."
Books by RPDR Judges
This memoir/self-help book by Ru's best squirrel friend offers tips on how to live life to the fullest, no matter the hand you're dealt. Michelle Visage's writing will make you laugh and cry, and will help you "sparkle your way to the top."
Former Queer Eye for the Straight Guy fashion expert Carson Kressley has been a beloved regular judge of RPDR since 2015. In this book, he advises readers on style and body confidence and reminds us that fashion should be fun. Carson is the "peppy, blond fairy godstylist" we all need.
Comedian Kathy Griffin has been featured as a guest judge on RPDR multiple times, and she's a self-professed fan of the show. Her memoir is a hilarious tell-all, full of candid and uncensored tales of her life as a comic.
Actress, singer, and former Miss America Vanessa Williams has also found time in her busy schedule to guest judge RuPaul's Drag Race multiple times. This memoir, cowritten with her mother Helen Williams, follows the ups and downs of Vanessa's life and how she built a highly respected legacy as a performer.
Books by/about RPDR Contestants
Rebellious queen Willam Belli made drag race history on RPDR Season 4 as the first (and only) contestant to be disqualified from the competition. Willam's book is a no-bullshit, hilarious guide for average joes to live more like drag queens. "Welcome to Willam's School of Bitchcraft and Wiggotry. Class is in session."
Season 6 winner Bianca del Rio is a comedy queen beloved by many fans. Her comedy is cheeky, outrageous, and in-your-face, so her first book is sure to be hilarious. The publisher shares that the book will include "commentary on the everyday annoyances, big and small, that color her world, and make it a living, albeit amusing, hell for anyone who inhabits it."
Why Drag? By Magnus Hastings
This art book by photographer Magnus Hastings includes photographs of all of your favorite queens, plus their own words on what drag means to them. It features prolific queens like Courtney Act, Alaska Thunderf*ck, Adore Delano, Lady Bunny, and more. A copy of this on your coffee table is a great way to show off your love of all things drag.
BONUS!
This is the perfect gift for any Drag Race fan. It includes paper dolls of the Season 1–8 winners and All Stars Season 1–2 winners, plus some of the queens' most iconic looks.
We hope you enjoy these all-tea, no-shade books for RuPaul's Drag Race fans. Did we miss one of your fave drag books? Be sure to share it in the comments! Now…
More from Book Riot: Book Recommendations for the Queens of RuPaul's Drag Race Season 5
Author's Note: RuPaul is my problematic fave. She's a trailblazer who has brought LGBT stories to the main stage. However, her comments on trans lives and policies on trans performers have caused a lot of pain. She's admitted herself that she is still learning and growing. I hope we can embrace the good things Ru has brought to the LGBT community, acknowledge the bad, and learn from it together.