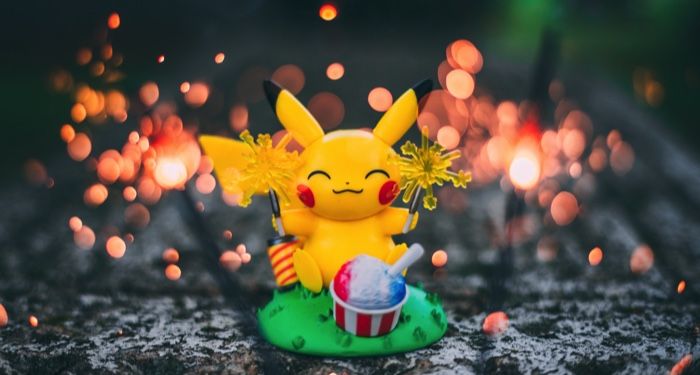 Lists
9 Books to Read if You Love Pokémon
This content contains affiliate links. When you buy through these links, we may earn an affiliate commission.
You don't have to search far and wide to find books to read if you love Pokémon. Pokémon was created in 1996 in Japan and has spread internationally. The game has been around my entire life, and my personal interest comes as no surprise given the overwhelming popularity of the franchise. The world of Pokémon is one in which Pokémon, or pocket monsters, can fit in your pocket in things called "poké balls," and will help you accomplish goals and become your friends. What more could you want? These pocket monsters have endless versatility. In each generation of the game, trainers set out to find new Pokémon with differing skills and abilities detailed in their individualized Pokédex profiles. There's something for everyone, as newer, less serious players can like the adorable content and more advanced fans can develop deep game knowledge. The possibility for endless creation and levels of investment has given the property longevity and wide appeal.
In my opinion, Pokémon is the ultimate expression of the fantasy animal companion in modern media. At this point, Pikachu has gained the notoriety of some of the mythical creatures from legend. People know phoenixes are reborn in fire and ash and that Pikachu is a yellow creature with lightning powers.
Now, the TV show and movies are legendary, the cards are iconic, and the innumerable merchandise is excellent. (I should know as a fan who loves them all.) I decided to focus on Young Adult and Adult read-alikes, capturing the energy of select Pokémon games. One thing's for sure, these are the books to read if you love Pokémon.
To Catch Them Is My Real Test: YA Books To Read
To Train Them Is My Cause: Adult Book Recommendations
Gotta Catch 'Em All, Pokémon!
Pokémon is a wonderful property with epic worldbuilding. Catching all possible book recommendations or game pairings was not possible. Instead, I hope this selection will give you the courage to pull you through. Pokémon and books like it are filled with epic destiny, endless understanding, and noble causes. Here were just a few.