Nonfiction
World Suicide Prevention Day: Books for Parents of Kids with Depression
This content contains affiliate links. When you buy through these links, we may earn an affiliate commission.
Did you know that suicide is the second leading cause of death for young people ages 10-24 in the United States? A recent study found that childrens' hospital admissions of patients ages 5-17 with suicidal thoughts or behaviors more than doubled from 2008-2015. It's not something we like to think about, much less in children and young people, but it's a growing public health issue that needs to come to light.
As someone who dealt with depression during adolescence, I couldn't have known how scary it must have been for my parents. Now, as a parent, the thought of my son having suicidal thoughts brings me to my knees in pain. And that's not hyperbole.
World Suicide Prevention Day is September 10th, and though I wish the day didn't have to exist, it does — and the need for it is huge.
Here are some books that might help parents who have a child or teen living and struggling with depression or suicidal thoughts. But let me be clear: in no way should this be used as a substitute for medical and psychological attention. The best thing you can do for your child is to take them to the pediatrician. Take them to a therapist who specializes in childhood depression. Take them to the hospital if necessary. Their life is at stake.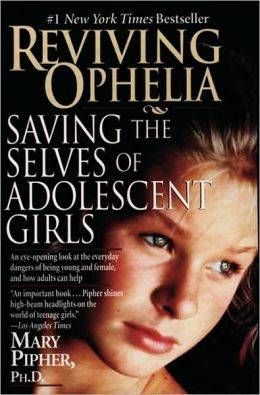 Reviving Ophelia: Saving the Selves of Adolescent Girls by Mary Pipher, and Ophelia Speaks by Sara Shandler
I first read Reviving Ophelia as a teenage girl, and found it to be spot-on. Pipher is a clinical psychologist who specializes in adolescents, and gives the reader a brutally honest look at the teenage psyche. Though it's more than 20 years old, it still rings true today, sadly. Ophelia Speaks is a sort of answer to Pipher, and Shandler collects the writings of teen girls on various topics. Both books can help give parents an insiders look at what their daughters might be dealing with, and can help decrease the feeling of isolation.
Real Boys: Rescuing our Sons from the Myths of Boyhood by William Pollack
There are so many – so many – books about depression in adolescent girls, and yes, the statistics do show that girls are more likely to be depressed than boys. However, we would be remiss to ignore depression in boys and young men. They, too, face societal stereotypes and the issue of toxic masculinity – and are far less likely to seek help for their depression, making the awareness of its existence especially important.
Growing up Sad: Childhood Depression and its Treatment by Leon Cytryn and Donald McKnew Jr
This is a fairly old book, and there aren't many new ones on childhood depression. But this is a good starting point; just keep in mind that there are new advancements in therapy.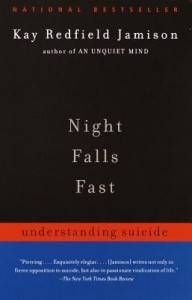 Night Falls Fast: Understanding Suicide by Kay Redfield Jamison
Jamison is a wonderful writer, and knows this subject well, as someone who lives with bipolar disorder and has survived a suicide attempt. She examines the effects of suicide on family and friends, the suicidal mind, ways to help prevent suicide, and how to help those at risk. This should be required reading for everyone.
Depression and Your Child: A Guide for Parents and Caregivers by Deborah Serani
Written by a psychologist who specializes in treating childhood depression, this is a wonderful book that can help you navigate getting your child the help he or she needs, and explains the intricacies of childhood depression in a manageable way.
If you or your child need someone to talk to now, please call the National Suicide Prevention Hotline at: 1-800-273-8255. They're available 24/7, and have options for Spanish-speaking individuals, as well as hearing impaired.