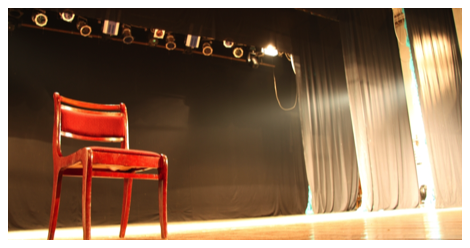 Lists
50 Must-Read Books for Musical Theater Fans
This content contains affiliate links. When you buy through these links, we may earn an affiliate commission.
This round-up of must-read books for musical theater fans is sponsored by Libby. The one-tap reading app from OverDrive.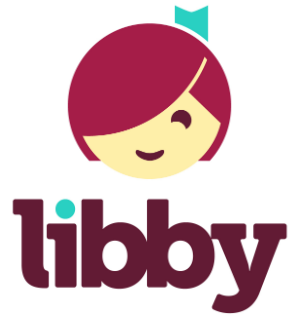 Meet Libby. The one-tap reading app from your library, powered by OverDrive. Downloading Libby to your smartphone allows you to borrow thousands of eBooks and audiobooks for free anytime and anywhere. You'll find library books in all genres, ranging from bestsellers, classics, nonfiction, comics and much more. Libby works on Apple and Android devices and is compatible with Kindle. All you need is a library card but you can sample any book in the library collection without one. In select locations, Libby will even get your library card for you instantly. Learn more at https://meet.libbyapp.com/. Happy Reading.
---
If you love musicals, you indirectly love the tons of books and plays most musicals have evolved from. Almost all musical adaptations had to make changes to the original story, whether to change the characters or fit the plot into a time window or some other technical reason. It's important to read the earliest work to properly experience the evolution of the story. Also, the literature often has more character depth and scenes, so there's even more story to enjoy.
Here are 50 recommendations, autobiographies, and original books and plays to read if you love musical theater.
FAMOUS MUSICALS BASED ON ORIGINAL Works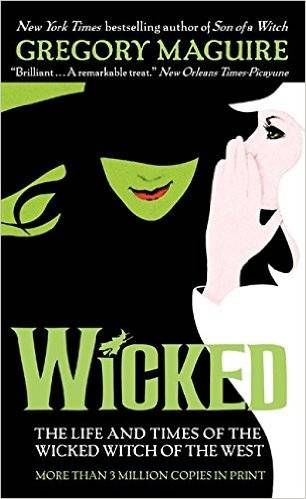 1. Wicked: The Life and Times of the Wicked Witch of the West by Gregory Maguire Yes, Wicked was originally a book. Possibly the most famous musical of this generation (before Hamilton), Wicked: the Life and Times of the Wicked With of the West retells The Wizard of Oz from the point of view of Elphaba, the Wicked Witch.
2. Merchant of Yonkers by Thornton Wilder Otherwise known as The Matchmaker, otherwise known as Hello, Dolly!, the 1964 Tony Award winner for Best Musical and 2017 Tony Award winner for Best Musical Revival. Dolly Levi wants Horace Vandergelder's money, and blocking his plan of marrying Mrs. Molloy is the way to get it. And if you're really up for the challenge, read both Merchant of Yonkers and The Matchmaker.
3. Fun Home: A Family Tragicomic by Alison Bechdel Both Alison Bechdel's original graphic memoir and the musical it inspired are masterpieces. The memoir spent fifty weeks on the New York Times Bestseller List, and the musical won the 2015 Tony for Best Musical. Bechdel navigates her father's death, sexuality, and family life with brilliant emotion and careful inspection.
4. Les Misérables by Victor Hugo Perhaps Victor Hugo's most well-known work today, Les Miserables follows the impoverished and pain-filled lives of several characters after the French Revolution. You can't really be a musical theater fan without knowing the very famous (and very overdone) "On My Own" or "I Dreamed a Dream" performances from this musical. It's only fair to do Victor Hugo justice by reading his original classic.
5. Hunchback of Notre Dame by Victor Hugo If Les Miserables isn't Victor Hugo's most well-known work today, it's certainly due to The Hunchback of Notre Dame. The book that originally gave Victor Hugo's name renown is set in 1400s France and centers around Quasimodo, a disabled man who works church bells. A Gypsy named Esperanza steals the hearts of every man she meets. The musical—Notre-Dame de Paris—might not be familiar to you because it's French. With subtitles, though, the musical is well worth the watch (and the book is well worth the read).
6. Teyve the Dairyman by Sholem Aleichem Or, as musical theater fans know it, Fiddler on the Roof, 1965 Tony Award winner for Best Musical. The musical only uses the plot of "Teyve's Children" in this collection of short stories by Sholem Aleichem, but what's the fun in just reading one? Read all of Teyve the Dairyman for a better background on the way Teyve and the rest of his Jewish community live in pre-revolutionary Russia.
7. "The Idyll of Miss Sarah Brown" by Damon Runyon Guys and Dolls, 1951 Tony Award winner for Best Musical, centers around Sky Masterson, the luckiest guy in town. When Nathan Detroit needs quick money to set up an illegal craps game, he bets Sky that he can't take Sarah Brown, a lead mission worker, to Havana. Damon Runyon's "The Idyll of Miss Sarah Brown", the basis of Guys and Dolls, is fun, quick, and easy. There's no excuse not to read this one.
8. Green Grow the Lilacs by Lynn Riggs If Hamilton is the most famous musical of this generation, Oklahoma! is possibly the most famous show of all time. It started the Golden Age of Musicals, ushering in "serious" and "dance" musicals as popular style. Unfortunately, being produced in the '40s, Oklahoma also holds some '40s stereotypes; sexism and racism underlie a good portion of the text. Despite its faults, Oklahoma! and its history are crucial to musical theater. Green Grow the Lilacs is a necessary reading, not only for a stronger background of Oklahoma!, but also for its necessary criticism.
9. 7 ½ cents by Richard Bissell The Pajama Game was first produced in 1954, winning a Tony for Best Musical and giving Bob Fosse his first Tony for Best Choreography. Like Oklahoma!, The Pajama Game has questionable values due to the era in which it was produced. Richard Bissell's original novel—7 ½ cents—features Sid, the main character, in a relentless romantic pursuit of Babe, even after she says no multiple times. Luckily, despite Babe's early refusals, everything that occurs between the two characters appears to be consensual, even if the actions seem dangerously close to sexual harassment. Despite its faults, The Pajama Game made an incredible impact on musical theater, and its themes of preserving friendships despite opposing political views are still relevant to this day.
10. A Raisin in the Sun by Lorraine Hansberry This play eventually turned into Raisin, the 1974 Tony Award Winner for Best Musical. Lorraine Hansberry's classic centers on the Youngers, an African American family desperate for money. As they try to improve their lifestyle, they get caught up in dangerous situations. Although you should also familiarize yourself with the musical, Hansberry's timeless play is crucial in the world of theater as well as understanding American racism.
11. Old Possum's Book of Practical Cats by T.S. Eliot T.S. Eliot's fantastic book turned into a sensational musical Cats, which won seven Tony Awards. A group of cats called the "Jellicles" must compete and decide which cat among them should be reborn. Although the musical is not a personal favorite of mine, its impact on Broadway is undebatable, and T.S. Eliot's book is a pleasure to read.
12. Matilda by Roald Dahl Matilda's been on Broadway for years now, and even if you've already read Roald Dahl's classic, it's about time to revisit the magic. Matilda is an incredibly gifted child who can do do complex mental calculations before even going to Kindergarten. As the odd one out in her vile family, she finds solace in playing tricks on them (and other bullies) through her mind—sometimes in more ways than one.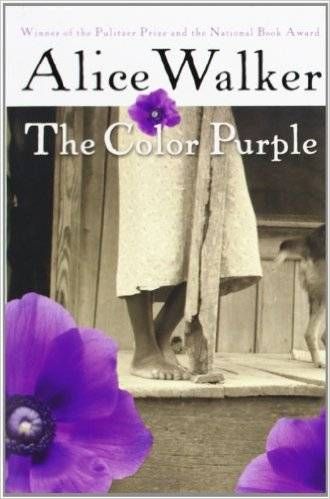 13. The Color Purple by Alice Walker One of the greatest pieces of American literature to ever hit the press, Alice Walker's novel has gone to Broadway twice in the past few decades. If you missed its opening mid-2000s, maybe you were able to catch it winning the 2016 Tony for Best Musical Revival. Celie, a poor African American girl growing up in early 1900s Georgia, finds love in the face of incredible trauma. You should know Celie's story despite its presence or absence on stage, but now that Cynthia Erivo's performance of "Here" is in our lives, you really have no choice but to read Alice Walker's literary masterpiece.
14. Peter Pan by J.M. Barrie It's unavoidable; in the musical theater industry, you will come across Peter Pan. The Boy Who Never Grew Up continues to live on as generations and generations of families dive into his adventures with the Darlings. But that's not the only reason to reread J.M. Barrie's work; criticism of Barrie's story is very well-deserved. His portrayal of the indigenous people in Neverland is offensive and ignorant. A reassessment of possibly removing these characters from future productions is a conversation that needs to be had.
15. The Wonderful Wizard of Oz by L. Frank Baum With not only The Wizard of Oz but also The Wiz and Wicked on stages across the country, it would be useful for many theater fans to go back and analyze the origin of this beloved musical.
16. Charlie and the Chocolate Factory by Roald Dahl Another gem by Roald Dahl, the musical Charlie and the Chocolate Factory is currently going on tour in the US this fall! Five lucky kids are chosen to go into the great Willy Wonka's chocolate factory and encounter its wonders. And did I mention Christian Borle was the most recent Willy Wonka?
17. Oliver Twist by Charles Dickens Oliver Twist lives on as one of Charles Dickens' greatest literary treasures. Oliver, a poor orphaned boy who escapes abuse and starvation, eventually finds a group of pickpockets to live with. The musical Oliver! has enjoyed its place on Broadway for years ever since its premiere in the 1960s. Along with Oklahoma! and Hello, Dolly!, it begs the question: what is up with musicals changing the original titles and putting an exclamation point at the end?
18. Mary Poppins by P.L. Travers First produced on Broadway in 2006, Mary Poppins continues to bring enchantment and excitement for families to this day. Along with The Wizard of Oz, Peter Pan, and Charlie and the Chocolate Factory, the musical helps cement children's literature's place on the musical stage. Mary Poppins arrives to help the Banks children (and their parents) right when the family needs her most.
19. The Scarlet Pimpernel by Emma Orczy The Scarlet Pimpernel has a more complicated process than most; it was actually first a play before it turned into a novel. It only became a musical in 1997, nearly a century after the stage play's premiere. The Scarlet Pimpernel himself is a rogue who saves aristocrats from the guillotine during the French Revolution. His identity as Percy Blakeney is hidden under his guise, which develops problems in his family life.
20. The Secret Garden by Frances Hodgson Burnett Frances Hodgson Burnett's masterpiece is a musical, and it's returning to Broadway! Musical theater fans need to revisit this childhood classic now more than ever. The book centers around Mary, a rich, bitter, lonely orphan sent to live with her uncle. She stumbles upon a garden one day while trying to occupy her time.
21. Little Women by Louisa May Alcott It'd be "Astonishing" if you haven't heard this (very overdone, albeit beautiful) performance piece. Sutton Foster brought this song and Jo March to life in 2005. Although its tour and run on Broadway are over, the story still plays on in theaters across the nation. The brilliant musical adaptation is proof that Louisa May Alcott's novel is still prevalent today.
22. Carrie by Stephen King The first performance of this musical premiered on Broadway in 1988 and is known as "The Biggest Broadway Flop," but what Broadway did wrong can be just as important as what Broadway did right. Rereading Stephen King's original novel can give important clues as to why the adaptation didn't succeed. Both the novel and the musical center around Carrie, a teenager who is overly sheltered by her religious mother and constantly teased by her fellow peers. On the night of prom, what starts as a prank turns into a night of horror and supernatural powers.
23. Jane Eyre by Charlotte Brontë Nominated for the Tony Award for Best Musical in 2001, Jane Eyre ran on Broadway for a year before retiring. One of the best characters and works in American literature (despite my personal disagreement with some of Jane's choices with Mr. Rochester, but that's for another day), Jane Eyre teaches women everywhere the merits of strength, resilience, and moral development.
24. Be More Chill by Ned Vizzini Based off Ned Vizzini's novel, the show made its debut in New Jersey. Despite now being off-tour and off-production, the show saw a surge of renewed interest and popularity according to George Salazar, who played Michael and sings (among others) the amazing song "Michael in the Bathroom". The show's ending is very different from the novel's, so it's important to read the original story. Jeremy buys a miniature pill called a "SQUIP" that tells Jeremy how to impress his crush Christine. But, as with all technology, things get a little haywire.
25. It's Kind of A Funny Story by Ned Vizzini Another Ned Vizzini novel made its way to the stage, even if it was only for a night. On March 20, 2017, Drew Gasparini's concert adaptation of It's Kind of a Funny Story performed at Feinstein's/54 and Below. You can find footage of some of the songs here. If you love Dear Evan Hansen, you'll adore It's Kind of A Funny Story. The main character is seventeen-year-old Craig Gilner, who gets checked into a psychiatric ward after a suicide attempt. I read the book a few years ago, got hooked after the first chapter, and marked it as one of my favorites of all time. I love healing, and this book is full of it.
26. War and Peace by Leo Tolstoy Even though ideally you should read the entirety of War and Peace, if you're only reading for the musical experience, you just need to know seventy pages. Volume 2, Part 5 contains the story for Natasha, Pierre, and the Great Comet of 1812. If you're up-to-date on Broadway drama, you'll know that the musical had to close early due to some poor choices made by the show's producers. Despite this, the soundtrack is still brilliant (if incredibly weird) and definitely worth the listen!
27. The Strange Case of Dr. Jekyll and Mr. Hyde by Robert Louis Stevenson The musical Jekyll and Hyde premiered in 1990, toured the U.S., opened on Broadway in 1997, and was eventually revived in 2013. Its success is largely given to its beautiful soundtrack and Robert Louis Stevenson's poignant thriller story. Through a science experiment, Dr. Jekyll turns into Mr. Hyde, a man with no moral compass.
28. A Christmas Carol by Charles Dickens The musical A Christmas Carol premiered annually in New York City for eleven years, was made into a film in 2004, and premiered in London in 2013. The songs are fun and the whole thing is just so Christmas. Another Dickens classic, the story centers around Ebenezer Scrooge, a cheapskate who would rather count his money than be with family. On Christmas Eve, he's visited by three ghosts that change his life.
29. Tuck Everlasting by Natalie Babbit Natalie Babbit's beloved children's novel has ended its run on Broadway, but the soundtrack is still available for a listen. Members of the Tuck family are immortal after drinking magical water from the woods. After saving Winnie Foster from drinking the same water, Jesse Tuck and his family introduce her to their lives.
EXTRA INFORMATION
30. Kids On Strike! by Susan Campbell Bartoletti Newsies is a Disney movie musical that was adapted to the Broadway stage in 2012. It was based off the Newsboys Strike of 1899. Susan Campbell Bartoletti's Kids On Strike! tells the stories of child labor and the many children's strikes of the late 19th and early 20th centuries. This book gives an emotional perspective on this piece of American history as well as more context to the Newsies time period.
31. Annie Oakley by Shirl Kasper Annie Get Your Gun is another musical written by the famous duo Rodgers and Hammerstein. Enjoying many long runs, tours, and revivals, Annie Get Your Gun is based off the renowned Annie Oakley. The facts get a little murky, though, as most of the plot is fictionalized. To really get a true account of who the sharpshooter was, Shirl Kasper's Annie Oakley is a solid read with the historical accuracy Annie Get Your Gun lacks.
32. The Addams Family: An Evilution by H. Kevin Miserocchi and Charles Addams The Addams Family musical premiered on Broadway in 2010 and continues to show in theaters across the United States. Before the musical, though, there were films, TV shows, and a cartoon strip. Many of Charles Addams's original cartoons are outlined in the book The Addams Family: An Evilution, with extra information provided by H. Kevin Miserocchi.
33. J. M. Barrie and the Lost Boys: The Real Story Behind Peter Pan by Andrew Birkins Finding Neverland centers around J.M. Barrie's life and the process behind his renowned Peter Pan. It's still on tour in the U.S. now, so if you want to see the musical, you might be able to! Before or after you watch, you can learn even more about Barrie's backstory through Andrew Birkin's J.M. Barrie and the Lost Boys: The Real Story Behind Peter Pan. The biography is an in-depth, unchallenging read that reveals the wild adventures of the author of Peter Pan.
34. From the Diary of Sally Hemings by William Bolcom and Sandra Seaton Hamilton is fantastic, but what's up with Sally Hemings only getting a line of recognition? From the Diary of Sally Hemings is an opera about the Sally's life and relationship with Thomas Jefferson. Reading through the lines of music (as well as the librettos by Sandra Seaton!) gives the fantastic perspective that Hamilton lacks. I would have also read and recommended Sandra Seaton's plays Sally and A Bed Made in Heaven (also about Sally Hemings' life), but I couldn't find them for purchase anywhere.
35. Hamilton: The Revolution by Lin Manuel Miranda and Jeremy McCarter And then of course there's Hamilton itself. Are you surprised it took so long to mention it? Hamilton: The Revolution, written by Jeremy McCarter (with interjections from Lin Manuel Miranda), takes readers behind the process of the musical that took the American stage by storm. You can't know musical theater without knowing Hamilton.
36. Alexander Hamilton by Ron Chernow …And continuing with this streak, here's the book that started it all. Chernow's Alexander Hamilton was the book that gave Lin Manuel Miranda the inspiration to make the musical in the first place.
37. Yellow Face by David Henry Hwang David Henry Hwang's play details an accidental casting of a caucasian man in an Asian role in retaliation to Miss Saigon's yellow-face casting. Partly autobiographical and partly fictionalized, the play is funny, and its themes are still relevant in today's society. The theater industry often has problems with racist casting choices, and it's nice to see a work that puts this issue to light.
ADAPTATIONS
38. Romeo and Juliet by William Shakespeare I mean, come on. It's a Shakespeare classic. You should know it anyway. But if you somehow haven't read it in school yet, and you're giving the "But it's not musical theater!" excuse, then let me remind you of West Side Story. You can't really understand Maria and Tony unless you know their Shakespearean origins.
39. The Harry Potter series by J.K. Rowling A Very Potter Musical exists, and so does A Very Potter Sequel, and A Very Potter Senior Year, and they're all filmed and online. If you want to get all the references to one of the most fun, light-hearted, silly musical series in history, you need to read some J.K. Rowling.
AUTOBIOGRAPHIES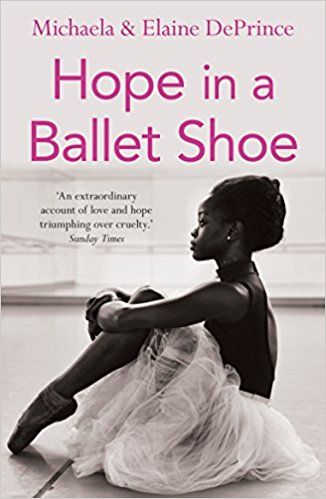 40. Hope in a Ballet Shoe: Orphaned by War, Saved by Ballet: an Extraordinary Story by Michaela DePrince Alright, so this isn't technically musical theater. But the dance industry is closely related, and Michaela DePrince's story is inspiring no matter what type of performing arts you're into. Today known as a prestigious ballerina, Michaela DePrince originally grew up as a war survivor in Sierra Leone.
41. Failing Up: How to Take Risks, Aim Higher, and Never Stop Learning by Leslie Odom Jr. Leslie Odom Jr, 2016 Tony Award winner for Best Actor in a Musical, has an autobiography coming out on March 27, 2018! I haven't read it yet, obviously, but you can bet I'll be first in line to buy it.
42. Duran Duran, Imelda Marcos, and Me by Lorina Mapa Being Filipina myself, I LOVE Here Lies Love, a musical about the former Filipina first lady Imelda Marcos. Although it tends to put Imelda Marcos in a more sympathetic light, it is a good introduction to the recent history of the Philippines. Plus, I can't resist the amazing all-Filipino cast. As you can probably tell from the title, Duran Duran, Imelda Marcos, and Me isn't written by Imelda Marcos herself. Told by Lorina Mapa as a graphic memoir, it's a wonderful way to view the people's perspective of the revolution in contrast to Imelda's perspective in Here Lies Love.
OTHER RECOMMENDATIONS
43. M. Butterfly by David Henry Hwang M. Butterfly is a renowned play by David Henry Hwang that was influenced by the opera Madame Butterfly, much like the musical Miss Saigon. Whereas Madame Butterfly and Miss Saigon are often under attack for their racism and sexism, however, M. Butterfly was written as a counter to the original opera. While visiting China, French diplomat Rene Gallimard longs for a perfect woman to fulfill himself and believes he finds such a woman in Song Liling. His woman, however, has secrets.
44. Peter and the Starcatchers by Dave Barry and Ridley Pearson If you love Peter Pan and Finding Neverland, you'll adore the book Peter and the Starcatchers. This work by Dave Barry and Ridley Pearson is one of my favorites. It's an imagining as to how Peter Pan, Neverland, and the rest of its inhabitants got their magic. The play Peter and the Starcatcher is also fantastic with its fast pace and incredible humor. The play and novel differ slightly in their styles and plots, but at their cores, they reflect and complement each other nicely. If you can both see the play and read the book like I have, please do. You won't regret either experience.
45. Then We Came to the End by Joshua Ferris Then We Came to the End is like the pessimistic version of the musical How to Succeed in Business Without Really Trying. A funny, dry narrative of boring office life, it describes the tedious routine, materialistic familiarities, and occasional glimmers of light and darkness that come with working at an advertising firm.
46. Flipped by Wendelin Van Draanen Jason Robert Brown music is widely performed (perhaps too widely performed), and his songs from The Last Five Years are no exception. Centering on the love story between Cathy and Jamie, the musical alternates between Jamie's chronological and Cathy's backwards plot lines. The result is a juxtaposition between young, fresh, hopeful love and its eventual falling out. Flipped is more directed towards children's audiences, but it can be read and appreciated by any age. The story also alternates between a boy (Bryce) and a girl (Juli). Even though both characters have chronological timelines, their emotions also consistently juxtapose each other in every scene, just like The Last Five Years.
47. The Mountaintop by Katori Hall Considering our current political climate, it might be time to revisit America's history of civil rights. Katori Hall's The Mountaintop is Hall's own conceptualization of how Dr. Martin Luther King Jr.'s last night played out. He is visited by a beautiful maid who forces him to face deeper truths about himself and the future of African American civil rights.
48. Anna in the Tropics by Nilo Cruz If you love Lin Manuel Miranda's In the Heights and are looking for more Latin-American-centric theater, this play can help start you off! Set in Florida, Nilo Cruz's play Anna in the Tropics is a fantastic story about a cigar factory owned by a Cuban-American family. The factory hires a man named Juan Julien to read stories to the workers throughout the day, and his reading of Tolstoy's Anna Karenina inspires changes within the main characters.
49. Marisol by José Rivera Continuing with Latin American playwrights, the brilliant writer José Rivera created the piece Marisol in 1992. The main character Marisol is a beautiful Puerto Rican woman with a strong faith in God. One night, Marisol is visited by her guardian angel, who tells Marisol she will no longer be watching over her. She also informs her that all angels are in revolution against God due to his old age. From then on, Marisol and the people she meets must face the absurdity, traumas, and horrors of the world alone.
50. Eclipsed by Danai Gurira If you've seen Black Panther and love theater, you have to know this play. Danai Gurira, who plays the badass General Okoye in Black Panther, wrote this fantastic piece on life for women during the Liberian War. It centers around four women kidnapped and forced to be the wives of one of the commanding officers, who they call "CO." It was first produced in 2010, but it made its run Off-Broadway and on Broadway with Lupita Nyong'o, who—among her many other accomplishments—plays Nakia in Black Panther!