Nonfiction
Books For Lefties on International Left Handers Day
This content contains affiliate links. When you buy through these links, we may earn an affiliate commission.
Happy International Left Handers Day to all you southpaws! And to everyone else! Us lefties are rare and sassy breed. Being a lefty means facing challenges in a righty world: can openers, spiral notebooks, ink and pencil smudges. We get to forget these challenges and celebrate how special being a lefty is every August 13.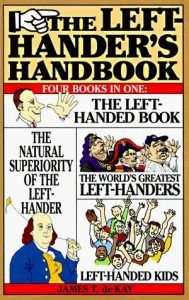 One way to celebrate is by diving into James Tertius de Kay's collection of books dedicated to left-handed folks. Check out The Left-Handed Book and The Left-Hander's Handbook for starters. Move onto The Natural Superiority of the Left-Hander for an ego boost. Then find kindred spirits in The World's Greatest Left-Handers: Why Left-Handers are Just Plain Better Than Everybody Else, co-authored by Sandy Huffaker. I've owned all these books for decades, gifted to me by right-handed people fascinated by lefty-dom.
Read some books by lefty writers. Try the semi-autobigraphical novel Go Tell It On the Mountain by James Baldwin. Then get into his powerful essays in Notes of a Native Son.
Though he wrote plays and poetry, Hans Christian Andersen is probably best-known for his fairy tales. Read the biggies like "The Ugly Duckling," "The Little Mermaid," and "The Emperors New Clothes." Or read all the stories cover to cover in The Complete Fairy Tales of Hans Christian Andersen.
Have you heard of Oprah?
In addition to having her own book club, she's part of the southpaw club. So you can read any book she recommends as a lefty. Grab some of her life lessons in What I Know For Sure.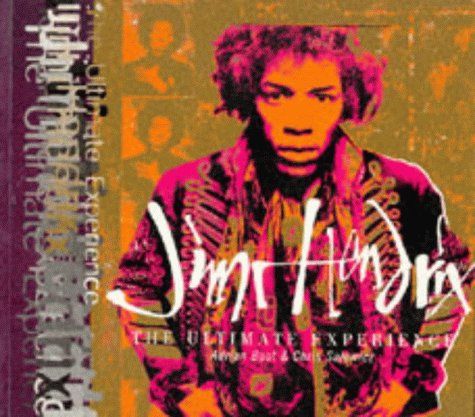 Music lovers find your lefthanders.
Feeling psychedelic? Then Jimi Hendrix: The Ultimate Experience by Chris Salewicz and Adrian Boot is for you. Experience the left-handed guitar playing of Hendrix in these pages.
For a different guitar guy, you can find out the ins and outs of Paul McCartney in Many Years From Now. This book toes the line between biography and autobiography. The author, Barry Miles, writes it from hours upon hours of interviews where McCartney appears in his own words.
Lefty politics on August 13 simply means reading about southpaws who've held political office. Or you can read books by these office-holding southpaws.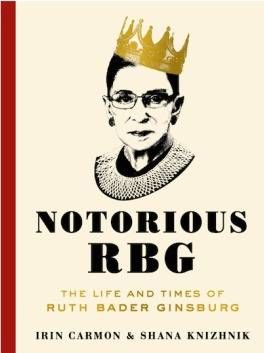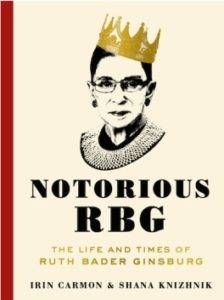 Get your lefty RBG on with Notorious RBG: The Life and Times of Ruth Bader Ginsburg by Irin Carmon and Shana Knizhnik. To get even closer to RBG, give My Own Words a shot. It's in her own words.
If you're interested in Barack Obama, read The Bridge: The Life and Rise of Barack Obama by David Remnick about him. Then read The Audacity of Hope: Thoughts on Reclaiming the American Dream by him. (For even more Obama, check out Rioter Elizabeth Allen's detailed list here.)
You may want to round out your southpaw-dedicated reading day with a book about baseball. After all, that's where we get the term southpaw from.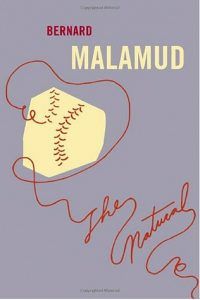 Playing The Game: My Early Years in Baseball is an inside account of Babe Ruth's experience playing the game he loved—edited by William R. Cobb. Babe Ruth, of course, is the southpaw who infamously called his shot.
If stealing bases is your thing, then Off-Base: Confessions of a Thief is for you. It's written by southpaw player Rickey Henderson with John Shea.
Or read Bernard Malamud's The Natural and then watch the movie, starring Robert Redford, a lefty!
Have a lovely left-handed day!