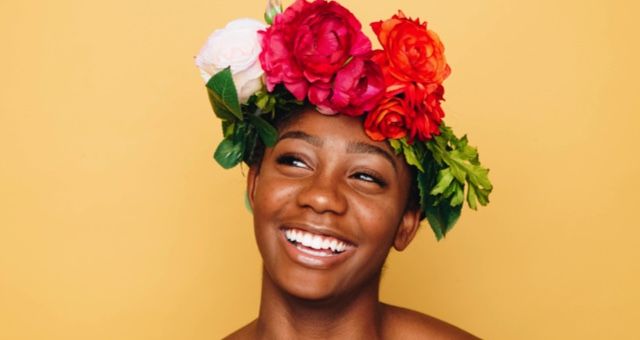 Lists
Books for Your Inner Flower Child
This content contains affiliate links. When you buy through these links, we may earn an affiliate commission.
Some of these books for your inner flower child are from the 1960s–70s, and some are just about shirking convention in search of a radical, counter-cultural lifestyle. If you're interested in hippies, folk singers, Haight-Ashbury, poetry, free love, Woodstock, living off the land, and environmentalism, this list is for you, flower child!
Farm City by Novella Carpenter
Novella Carpenter is the daughter of two hippies who raised her to live off the land—and yet she loves cities and urban life. She loves the energy, the community, and the eclectic individuals. That's how she finds herself in a run-down part of Oakland combining her loves of farm and city. Novella starts a full-on urban farm in an abandoned lot behind her house. It's complete with vegetables, chickens, turkeys, ducks, rabbits, bees, and pigs. Farm City a wonderful and unique memoir full of wild stories, and I bet it will make you want to grow some of your own food!
I recently wrote about this one in the Riot Roundup: The Best Book We Read April–June 2019. I thought it was incredible! It's the story of 1970s rock n' roll stars on their rise to fame. The Six is a rock band led by Billy Dunne, and Daisy Jones is a magnetic singer-songwriter. A producer discovers that Daisy and Billy are a magical duo, and pushes them together with legendary results. The book is told in retrospective as an oral history interview. It's a great reflection on celebrity and rock n' roll, plus it's just a wild good time—everywhere Daisy Jones & The Six goes is a party!
Hippie by Paulo Coelho
Hippie is most obviously a book about the flower child generation. Thought to be Coelho's most autobiographical novel, it's about a young Brazilian man, Paulo, who wants to spend his youth living free, writing, and traveling the world. He rides trains and hitchhikes through Bolivia, Peru, Chile, and Argentina. Then he heads to Amsterdam where he meets Karla, another free spirit, who convinces him to ride "The Magic Bus" (a literal bus) with her to Nepal. This is a book of free love and adventure, of long-haired hippies and travel. It's a fun read that will totally immerse you in this world.
This is an excellent and thorough biography of Joni Mitchell, the queen of folk and Laurel Canyon. It has all the good stories you would want from a Joni Mitchell biography, including Joni teaching herself to play guitar, and the inspiration behind various songs and lyrics. It puts a lot of attention on her famous relationships, those with the likes of Leonard Cohen, David Crosby, Graham Nash, James Taylor, and Jackson Browne, to name a few. While it largely focuses on Joni Mitchell's life and her artistry, it's also about the era. It covers the moment "Big Yellow Taxi" got famous, Mitchell touring with Joan Baez and Bob Dylan, and her woes about missing out on Woodstock. It's a loving biography that fans of Joni Mitchell and lovers of this era will adore.
Arcadia by Lauren Groff
Arcadia takes place in the 1960s in western New York State at a hippie commune. It's narrated by Bit, the first child born at the commune. The hippies try to establish a utopian society and live off the land, but through Bit's childish eyes we see the beautiful and the terrible of this world they create. This book is fantastically rendered and Groff's prose is, as always, hypnotically beautiful.
Though she's of a completely different generation, Rupi Kaur's second poetry collection deals with a lot of the same themes as art from the 1960s–70s. She reflects on feminism, love, freedom, healing, journeys, and, finally, blooming. She's like a beloved lyricist or folk singer in that she writes poems that will speak to the heart.
Published in 1968, Slouching Towards Bethlehem is an immediate and visceral account of Didion's experiences in California in the 1960s. It's a journalistic account of Haight-Ashbury, the counterculture, drugs, and sociopolitical issues. Reading it is like stepping back into history, and it's a wonderful place to start with Didion.
It's the late 1960s and Evie is a lonely angsty teenager when she spots a group of girls a few years older than she is hanging out in the park. These girls have an aura of freedom and abandon that attracts Evie instantly. Their hair is long, their dresses are unkempt, their feet are bare, and Evie is convinced they're having a more fun and exciting life than she is. She gets drawn into the world of these mysterious girls, and it leads to Evie falling in with an infamous and violent cult. The story is straight from the headlines of the darker side of the 1960s.
HOWL by Allen Ginsberg
Though a bit early on the timeline, this is still a quintessential text for the hippie generation. It's emblematic of post–World War II era anxieties about societal values and calls for change that were surely coming about in the 1960s. It was published in 1956 and immediately became one of the most controversial banned books of modern American literature. It faced an obscenity trial, and brought forward conversations about free speech, protest, sexuality, and radicalism—and what's more hippie than that?
salt. by Nayyirah Waheed
A meditative collection of micropoems, salt. speaks straight to the core of the soul. It deals with nature, sensitivity, humanity, and self love. It's beautifully written, thought-provoking, and it will make you feel a million emotions.
First published in 1970, Zen Mind, Beginners Mind is a book of transcriptions of lectures given by Shunryu Suzuki, a monk and teacher who helped to popularize Zen Buddhism in the United States. Many recommend it as a good starter book on Zen concepts and spirituality.
Before the climate emergency hit the headlines, we had The Lorax. In this famous children's book, Dr. Seuss warns against progress for the sake of progress, for fear it will destroy Mother Earth. Even though environmental destruction has long been an issue people are oblivious about, it did gain some attention in the 1970s with the founding of Earth Day. The Lorax followed shortly after, and I'm sorry to say it is still incredibly relevant today.
Perhaps the millennial version of hippies hitchhiking the world is the van life movement. This book is literally about a community of people who live in their vans (Volkswagens, school buses, and the like) and travel the world. It's full of beautiful photography of converted vehicles, camping locations, and life on the road. It's inspirational, and it showcases a new idea of what freedom and adventure means.
---
There are tons of books out there on the counterculture and hippies, so treat this list as a jumping off point for connecting with your inner flower child.