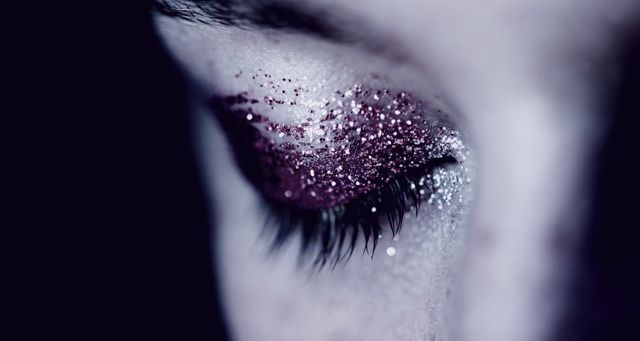 Lists
8 Books for Emo Kids Who Never Totally Left the Scene
This content contains affiliate links. When you buy through these links, we may earn an affiliate commission.
Dig out your jelly bracelets and eyeliner, we're taking a walk down Memory Lane. The 00's brought us such delectable books as Stephenie Meyer's Twilight (can you believe it first came out over 13 years ago?) and publishing boomed with similar stories full of parents who just couldn't understand why an ancient vampire would make the perfect boyfriend for their sixteen-year-old daughter. If you're missing the days when your life was full of Pon and Zi, trips to Hot Topic, and the greatest songs of Fall Out Boy skipping in your Discman on the school bus, cheer up, emo kid. This list will bring you right back to your teenage bedroom, plastered with the faces of old school Panic! at the Disco. So pause your melting copy of Three Cheers for Sweet Revenge and put on your studded belt to check out these books for emo kids who never totally left the Scene.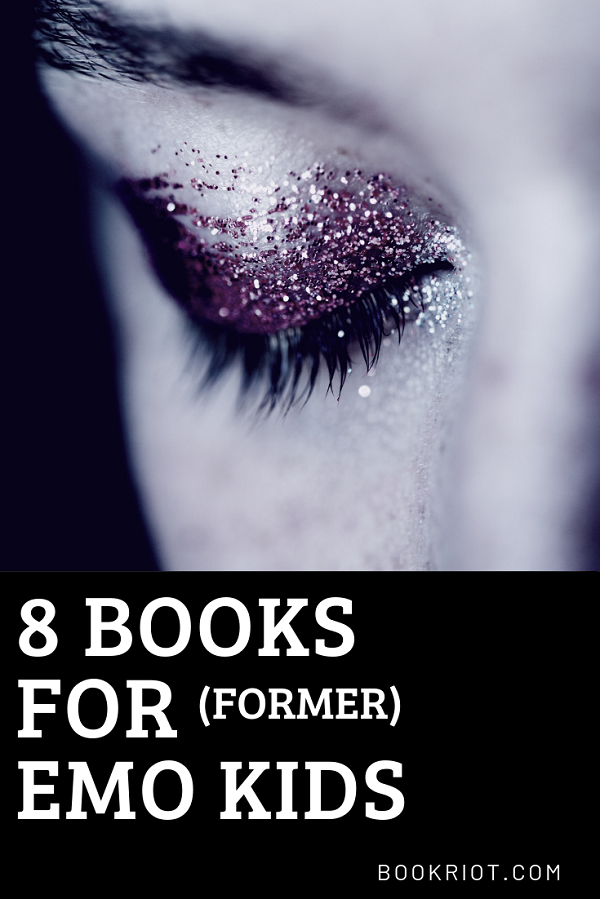 8 Books for Emo Kids Who Never Totally Left the Scene
Raven (yes, really) can't think of anything worse than spending another day in her hometown. She would say it's boring as hell, but hell is probably more exciting. When sleek and secretive Alexander Sterling moves into the mansion rumored to be haunted, Raven has to find out what exactly is going on. The Sterlings aren't exactly your average family and there might be more to the whispers around town than just rumor. Besides, this might be Raven's chance to get the vampire kiss she's dying for.
Tantalize
by Cynthia Leitich Smith
Seemingly abandoned by everyone in her life, Quincie only has her restaurant-owner uncle to rely on these days. But things get hairy when the restaurant chef is violently murdered. Tasked with training the new guy, Quincie can't help but fall a little into his contact-lensed eyes. He may be handsome, but his supernatural act is just that, right? As the restaurant opening approaches, Quincie finds herself caught in a love triangle and trying to protect her heart — figuratively and literally.
Fallen
by Lauren Kate
Time after time, Lucinda and Daniel have found each other only to be pushed apart over the years. When Daniel shows up at Lucinda's school this time around, they're determined to stay together. But when Lucinda discovers Daniel is a fallen angel and they've lived this story before, she's not sure they are strong enough to overpower fate and the capable evil forces working against them.
Jessica's world is turned topsy-turvy when the handsome Lucius shows up and claims she is his long-lost fiancée and vampire royalty. She may be a little young to be married — after all, she hasn't even graduated from high school — but with a copy of Growing Up Undead: A Teen Vampire's Guide to Dating, Health, and Emotions, Jessica gives the bloodsucking life her best shot. It's too easy to just find out you're a princess, however. Jessica's got competition in the form of a cheerleading classmate and Lucius might have wandering eyes.
Hush, Hush
by Becca Fitzpatrick
The boys in Nora's town leave something — or, a lot — to be desired. At least until Patch shows up. Easygoing and easy to love, he's got Nora's back like no one else does and he seems to understand her on a level deeper than anyone has before. It's almost a little scary. Being around Patch makes Nora feel safe, but maybe it's just because he brings danger with him everywhere he goes. Soon, she discovers there's an ancient war in play and she is right in its path. Is Patch worth it?
With a magic more powerful than she can manage and a curse at her heels, Lena relies on the naturally mysterious environment of the South's town of Gatlin to keep her secrets. When she meets Ethan, who has been having dreams about her before even knowing her, the two find there's something like a magnetic pull between them. But how…and why?
Vampires have been in America longer than anyone could guess — they came over on the Mayflower back in 1620 and have walked among the mortals in secret ever since. Centuries later, their secret is coming to the surface. Meanwhile, Schuyler is holding onto a secret of her own, involving a new blue design on her skin and a classmate drained of blood. Is she a Blue Blood — a vampire? And should she be getting mixed up in a society that's as old as the country?
Including stories from Sarwat Chadda and Lisa Mantchev, Two and Twenty Dark Tales puts a grim twist on traditional and classic rhymes. Read about the horror behind "Little Miss Muffet" in which people turn into spiders, the terror of "A Pocket Full of Posy" as a young man wakes up bloody beside his dead lover, and "Sing a Song of Sixpence" and the terrible things a mother will endure for the sake of her child. Haunting and chilling, this collection will destroy your childhood, rhyme by rhyme.
My apologies to your neighbors who are no doubt about to be subjected to a loud, loud playing of Evanescence's Fallen. Were you an emo/goth kid in the 2000s? What were your favorite books for emo kids?
Find music-inspired books here.