Lists
10 Books for Curly Haired Readers
This content contains affiliate links. When you buy through these links, we may earn an affiliate commission.
Growing up in the late '90s and early '00s, my hair was often gelled back into tight ponytails and then straightened within an inch of its life. One of my early short stories featured three best friends with "silky, straight hair." I didn't hate my hair, but I was envious of hair that always looked "perfect." On TV and in movies, when girls get makeovers, their hair gets straightened. When characters are "crazy" or having a bad day? Curly hair. In high school and college, I loved my wavy-curly hair. Then my hair started changing again. It started getting frizzy, messy, not quite straight, not quite wavy, not quite curly, and baby-fine.
Using my internet sleuthing skills, I recently stumbled back into the worm hole of "The Curly Girl Method." The method is named after Lorraine Massey's Book The Curly Girl Handbook. The method is shortened to CGM, to be more inclusive. I started my hair journey with Massey's book in November 2018. If you also possess hair that does not like to be told what to do, these books will provide some guidance in hair care. Parents of curly-haired kids, I encourage you to read up on curly hair care and also read about curly haired kids with your kids. Curly hair is beautiful!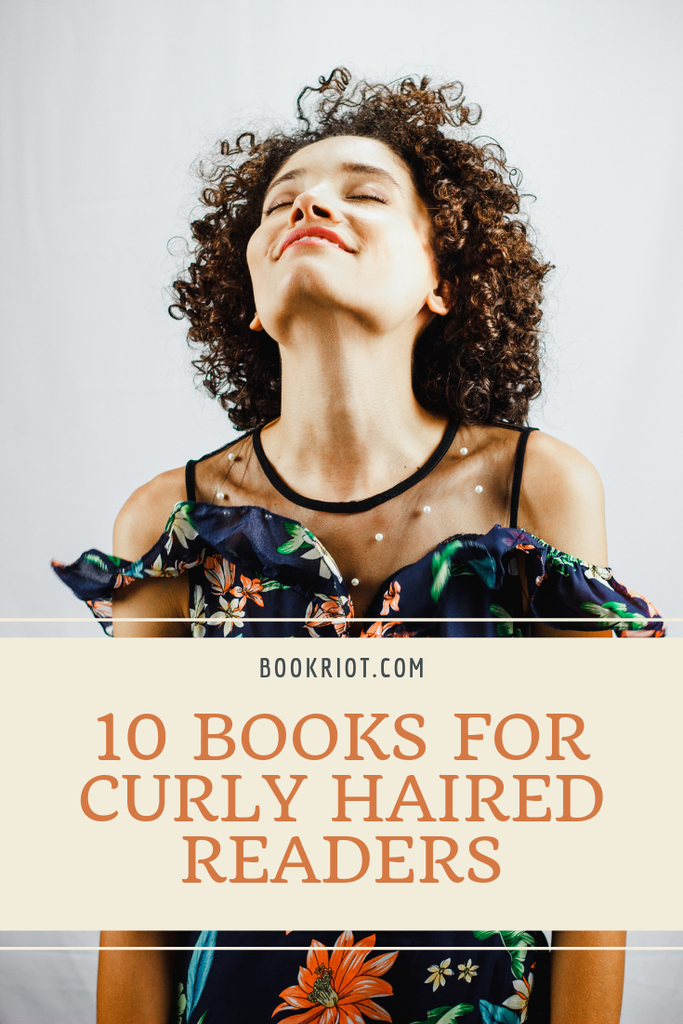 Guidebooks
Considered the "original" manual on curly haircare, the updated version of this book contains personal accounts, video tutorials (DVD and digital copies), and detailed explanations of curly basics. Readers are encouraged to embrace and care for their hair without getting caught up in looking perfect. The Curly Girl Handbook is a great starting place, especially if you've already seen some curly/wavy Instagram pages or YouTube videos and feel overwhelmed.
Full of helpful photographs and detailed tutorials, Curly Like Meis perfect for people with a tight curl pattern who want to grow their hair longer. This book contains specialized tips on growing out hair after chemical treatments, how to style and comb children's curls, and ingredient lists. LaFlesh writes with positive affirmations for tightly curled hair, making this book a valuable resource.
Written as a men's curly hair guide, Samson details hair care, cleansing, styling, and questions with diagrams to form a hair plan. For those who do not have time for a lengthy hair routine, The Curly Hair Book might provide the answers. Samson addresses specific concerns like balding, sports, and oily hair. This book is also great for women with male partners, or parents of curly haired boys.
This book specifically focuses on the hair needs of black and mixed race curlies, but there are tips and tricks that everyone can use. Better Than Good Hair includes styles, transitioning from chemically treated hair to natural, dyeing hair with henna, and more. Walton shares wisdom from years of hair blogging. She encourages readers to practice unfamiliar styles and skills, rather than being intimidated. There is also a chapter for white parents of black and mixed race children and caring for their hair needs.
This curated collection features practical advice and personal stories from Breyer's website. The Curl Revolution explores curly culture through different methods and products, and teaches readers how to find their own routine. The curly haired community can be a confusing one, but The Curl Revolution seeks to help each reader unlock their potential and embrace their hair as is.
Picture Books
Curly Haired Girl has always wanted smooth, straight hair, but one day, she meets a girl with the smoothest, silkiest hair ever and she wants curly hair! This confuses both girls, but they learn to love their own hair. This book is funny and sweet and features a huge head of spirally-goodness curls. The illustrations are bright, with each red-orange coil perfectly detailed.
Emi is a creative 7-year-old with a head full of beautiful "cotton candy" hair. In this beautifully illustrated book, kids can learn basic haircare along with Emi as she washes and styles her hair.
When Maggie's grandmother comes to visit, she keeps asking Maggie to "fix" her hair. Using her imagination to match her curly hair, Maggie shares her creativity with her grandmother. Working on self-love and acceptance, this book features a sweet message and charming illustrations.
Spend one week in the life of Little Miss Crazy Hair and her dog Duke as they serve tea, sail the Nile, explore the jungle, and even fly over LMCH's hometown. Each adventure calls for its own unique hairstyle, of course, and an accompanying hidden discovery. This book is perfect for adventurous readers with vivid imaginations.
Curlee Girlee's sideways, twisty-turny hair won't grow down her back like spaghetti like she wants. She wants to look like everyone else. She'll try anything to be like everyone else. Then, Curlee Girlee discovers her curly hair is different and special and beautiful. She doesn't have to be angry at her hair anymore!
For a lot of people, self-love and acceptance start with appearance. Give your hair a little loving, no matter what texture you have. In the meantime, check out these nonfiction books about hair.