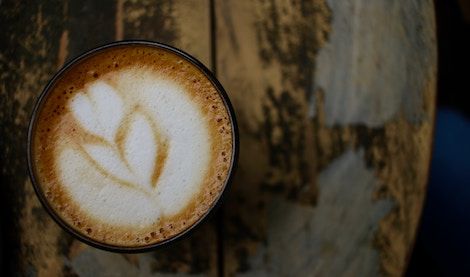 Lists
15 Books to Read After a Breakup
This content contains affiliate links. When you buy through these links, we may earn an affiliate commission.
February can be a tough time of year if you're heartbroken. It's become almost impossible to avoid the complete frenzy of Valentine's Day. Plus, in the Northern Hemisphere, it's winter and everything is cold. Not to get too depressing, but leaving work in the dark and coming back to an empty home is pretty bad for morale. Luckily, we have books! Here's an eclectic list of books to read after a breakup, featuring a mix of novels and non-fiction. First comes sadness, then distraction, then putting your life back together — and there's even some romance for when you're ready to think about happy endings again.
Tin Man by Sarah Winman
First, sadness. This beautifully written novel is both affirming and heartbreaking. Two 12-year-old boys meet in Oxford and become fast friends, until one day their friendship blossoms into more. But years later, one is married, and the other has left town. What happened between them, and how has it shaped them into the men they became? Part love story, part elegy, this novel is a moving meditation on love in all its forms.
When in doubt, turn to research to help you understand what you're going through. In this slim, perceptive work of cultural history, Korducki looks at the act of breaking up. The idea of marriage or relationships as romantic partnerships (as opposed to economic partnerships) has only been around for a relatively short time in human history. And now, feminism has changed the way we view romantic love. Korducki argues that as women continue to gain power and status, the ability to break up is essential in the struggle for equality.
I'm not advocating murder, but sometimes it's nice to read something that totally distracts you from your own feelings. Korede's younger sister, Ayoola, has a problem: she keeps killing her boyfriends. And Korede keeps helping her cover it up. But then Ayoola starts dating a doctor Korede works with… and also happens to be in love with. In this darkly funny novel, Braithwaite examines the relationship between the two sisters, mixing layered character development with delicious satire.
Cheryl Strayed wrote the advice column Dear Sugar at the Rumpus for years. Tiny Beautiful Things is a collection of those columns, and Strayed offers generous, warm advice for almost every situation. She's honest, insightful, and helpful. There are many letters about heartbreak of all kinds, but even if your exact situation can't be found in this book, you'll still find good advice. And you can follow it up by reading Strayed's memoir, Wild, also full of hard-won wisdom about heartbreak.
Are you ready to think about changing your life, even just a little bit? That's the idea driving this memoir by Grey's Anatomy and Scandal creator Shonda Rhimes. When her sister points out that she rarely says yes to opportunities, Rhimes decides that for one year, she will say yes to everything. And of course, it ends up changing her life for the better. No one is saying that you need to run out and do All the Things immediately, but why not pick up a new hobby, take a class, plan a trip, or learn something new? Distraction feels good and working toward a new goal feels even better.
Katie Heaney came out in her late twenties and shortly after entered into her first relationship. With relatable humor and insight, she chronicles how all this happened in this collection of essays. She shares stories about dating adventures, navigating her first serious relationship, and reconsidering what she thought she knew about herself. This is a comforting read that'll make you think—as gently as possible—about what good things might be waiting for you.
This is a smart, thoughtful novel that will remind you a little bit of Jane Austen. Fay, a folklore scholar, and Tom, a radio host, have both been unsuccessful in love. Fay has a hard time making relationships last, while Tom has been married—and divorced—three times. When they meet by chance and embark on a whirlwind romance, it seems like they've both finally gotten it right. But modern life is full of complications, and sometimes love takes a little more work than we expect. Full of funny, touching dialogue and shifting perspectives, this is the perfect read for a snowy winter day.
In the middle of reading all these books, you're going to get hungry. Cooking for one can be a total drag, especially because so many recipes make such huge portions. "Just freeze it and eat it later!" they say. And that can be great, but sometimes you just want to make a single serving of mac and cheese. Enter Anita Lo, a Michelin-starred chef. In Solo, she offers us recipes inspired by her childhood and travels around the world. They all make just enough for one person to enjoy.
This is one of my favorite Victorian novels and there are also two excellent film versions, so settle in. Hardy is known for his cripplingly depressing plotlines, but in Far From the Madding Crowd he's at his most tender and hopeful (still with a side of sad, just so you're prepared). When Bathsheba Everdene inherits a farm, she's one of few female landowners. Independent, spirited, and determined to succeed, she sets to work. Three very different suitors soon appear on the scene: selfish soldier Sergeant Troy; her neighbor Farmer Boldwood; and Gabriel Oak, a steady shepherd. Which one has her best interests at heart? As the three men complicate her life and upset her plans, Bathsheba must make a decision about what her life will look like.
We are obsessed with Kondo around here, and for good reason: she's great! After a breakup, you might feel the need to clean and clear out clutter. Returning an ex's belongings and getting rid of things that remind you of sadness are normal parts of the healing process. Kondo's method, in which you hold each one of your possessions and think about whether or not it sparks joy in you, is a helpful guide to getting rid of clutter and making room for the new.
My all-time favorite comfort read is also the perfect book to read as you move on from heartbreak. Cassandra Mortmain is seventeen years old and starting a journal to chronicle her life with her family in a crumbling castle. Her father is a brilliant author with writer's block; her stepmother is an eccentric model; her sister is beautiful but despairs of ever meeting anyone to marry; her younger brother is sarcastic; and family friend Stephen is, inconveniently, in love with Cassandra. When two American brothers show up and turn out to be the Mortmains' new landlords, the stage is set for romance… and a little bit of chaos. This charming, wistful look at the magic of first love will have you longing to start again in no time.
Corazón by Yesika Salgado
Yesika Salgado is a Salvadoran poet based in LA. This, her first book of poems, is about love and heartbreak and everything we learn from these experiences. The book is organized into five stages that follow the timeline of romance, from hunger for love to starting a relationship to ending one. In poems that celebrate fat bodies, brown bodies, and women, Salgado explores what we live and how that changes us. These are the poems to read when you're thinking about dating again.
Roberson is a writer for The Onion and the New Yorker, so expect to find lots of humor in this snappily-titled "comedy philosophy book." In essays about whether or not a date was actually a date, and whether Tom Hanks is the true villain in You've Got Mail, Roberson skewers our confusing dating culture, looking at how to date men when you are also, really, kind of tired of them.
This fun romance novel just might inspire you to dip your toes back into the dating waters. And if not, you can enjoy reading about other people's love lives. When Drew and Alexa meet cute in an elevator, he convinces her to go with him to his ex's wedding. But their fake date turns real, and even though they're back in their old lives in different cities, their connection proves hard to break. Can these two get it together and turn something that started as fake into a real relationship?
This modern riff on Pride and Prejudice is a sweet, funny novel set in a Muslim community in Toronto. Ayesha is pretty busy—between working as a teacher, paying off debt to her uncle, writing poetry, and dealing with her boisterous cousin, she doesn't have a lot of time for romance. She's not interested in an arranged marriage, either, despite her family's prodding. But when she meets conservative, stuffy Khalid, sparks fly despite their differences. Unfortunately, Ayesha's family has other plans for Khalid… and when a surprise engagement between him and her cousin, Hafsa, ensues, Ayesha has to decide how she feels once and for all.
Getting over heartbreak takes time. Thank goodness we have books to help us! If you want even more books to read after a breakup, check out this past Book Riot list, as well as this list of YA books about breakups.