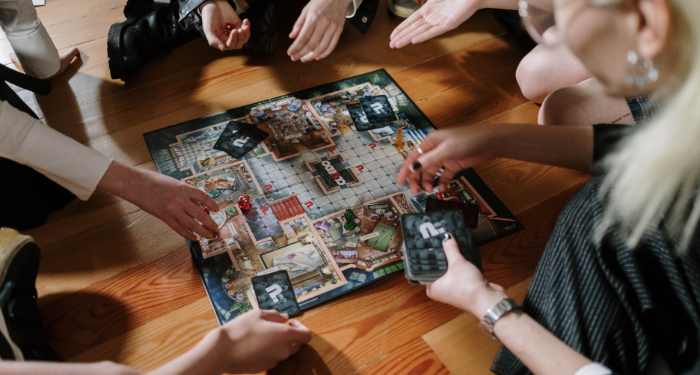 Gaming
I'll Trade You a Sheep for That Book: 8 Books for Board Gamers
I have been a board gamer for as long as I can remember. Growing up in a family with three brothers, I began playing board games at a young age. My childhood is filled with fond memories of beating my brothers at checkers, failing miserably at chess, playing endless card games with my cousins, getting drawn into epic games of Disney Charades with our neighbors, and my little brother always getting an absurd number of Yahtzees each time we played.
For some of our family's favorite games, we'd come up with our own additional rules or traditions to add to the fun. Upon finishing a round of The AMAZEing Labyrinth, we'd have to use the treasure cards we found during the game to each tell a silly story. After many contentious family arguments over what the actual rules to Dominos were (it's still a bit nebulous to me, honestly), my brother crafted a handwritten list of the rules we were supposed to follow. As the years went by and we began discovering even more epic games like The Settlers of Catan, Ticket to Ride, and Betrayal at House On the Hill, my love for board games kept growing.
Board games hold a special place in my heart for a variety of reasons. Of course they make for a fun way to pass the time, but they're so much more than that. Board games make us laugh and draw out our playfulness and secret competitive streaks. We rotate from tentative allies to the bitterest of rivals in a heartbeat and then back again to friends by the end. Board games bring people together.
When I think about how I like spending my time, I'll be the first to admit I'd probably rather be board gaming. If I can't be board gaming, I'll take reading books about board games as a close second. Below, I've drawn together a list of books for board gamers. I hope these reads bring you as much joy as board games do.
Books for Board Gamers
Before You Go…
When you're not in the midst of board gaming, I hope these books give you lots of board game vibes! Looking for more bookish board game content? I've got you covered below.