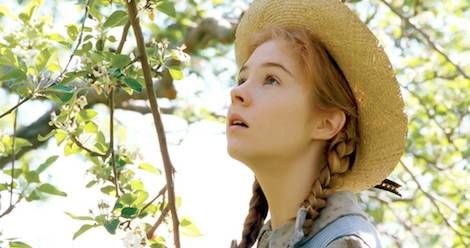 Classics
12 New Books For Anne of Green Gables Fans
This content contains affiliate links. When you buy through these links, we may earn an affiliate commission.
The Anne of Green Gables novels by L.M. Montgomery have been beloved classics for all ages ever since their first publication in 1908. Anne and its seven sequels are classics many fans read and reread, but what do you read once you've finished yet another reread of Anne of Avonlea, Anne of the Island, Anne of Windy Poplars, Anne's House of Dreams, Anne of Ingleside, Rainbow Valley, and Rilla of Ingleside? Luckily, there are just as many Anne fans in the publishing industry as there are readers. Here are some Anne-inspired books suitable for kindred spirits of all ages!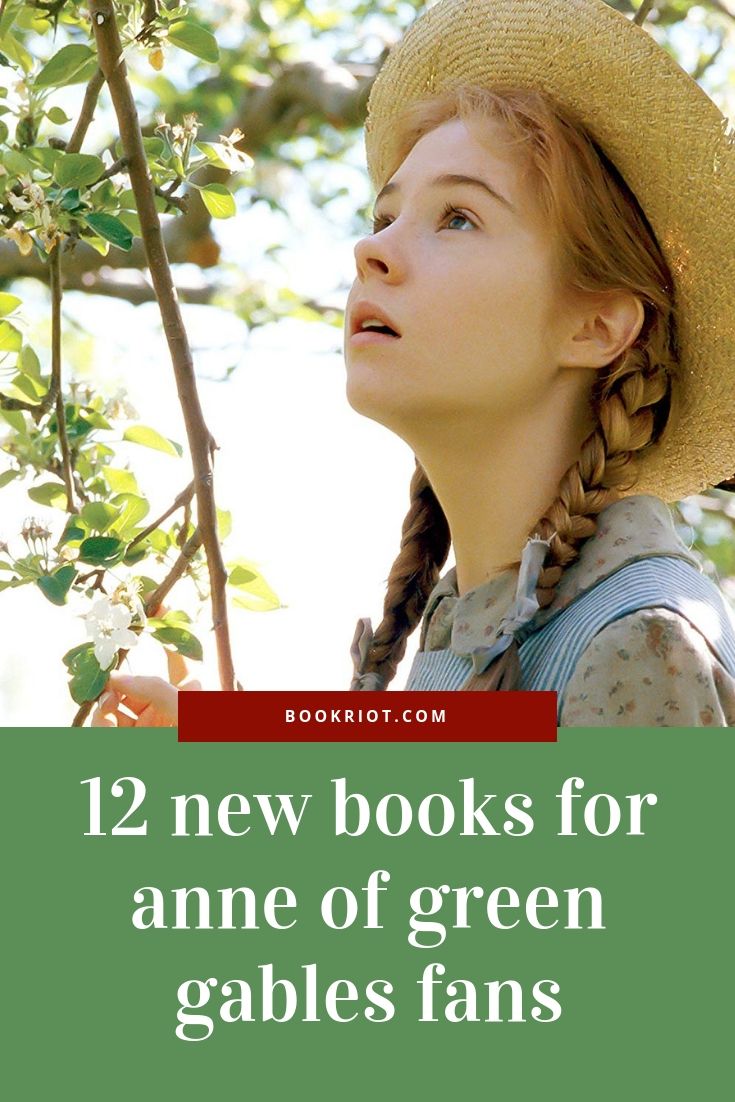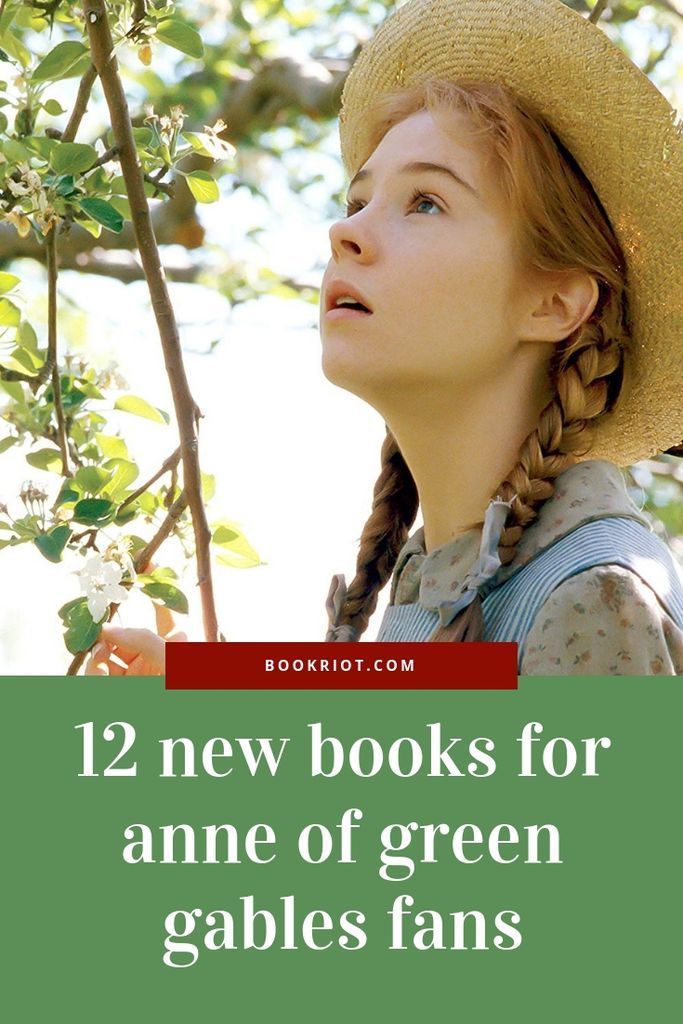 Board Books
Part of a series of Anne concept books, Anne's Numbers is a perfect way to introduce future fans to this winning character. Walk along with Anne as she goes on a nature walk, counting trees, flowers, clouds and friends! The path Anne takes is based on the description of Anne's walk to school in Anne of Green Gables. Each scene has multiple counting opportunities, with simple text and tactile, gorgeous works of art created from cut fabric and embroidery.
Iconic moments from the beloved L.M. Montgomery classic are celebrated in this adorable concept book. Recognizable scenes include Anne and Diana's first meeting, Gilbert pulling Anne's hair, Anne's puffed-sleeve dress and even Anne and Diana sharing raspberry cordial! Each scene has its own color, with simple text and tactile, gorgeous works of art created from cut fabric and embroidery.
Introduce little ones to beloved redheaded orphan Anne Shirley in Anne of Green Gables: A BabyLit(R) Places Primer. The text and bright illustrations introduce toddlers to Anne's home and her favorite pond, wood, field, garden, and the avenue to Avonlea. This delightful board book will captivate your brainy baby's imagination, and yours.
Picture Books
A beautiful bedtime picture book based on the best-selling Anne of Green Gables, introducing the irrepressible and beloved Anne to younger readers. It's time for Anne to go to bed, but not before she wishes goodnight to everyone and everything she loves! This sweet and heartfelt picture book is a perfect read-aloud introduction to L.M. Montgomery's beloved Anne and will delight her brand-new fans and lifelong readers alike.
In this adaptation, preschoolers get to know the beloved redheaded orphan Anne Shirley, who is sent to live with Marilla and Matthew Cuthbert in Avonlea. Tag along with Anne on her adventures with her best friend Diana and classmate Gilbert as they explore Prince Edward Island. Easy-to-follow, engaging text combined with original quotes and beautiful artwork create a book to be treasured through childhood and beyond.
This affecting biography of the author of Anne of Green Gables is the first for young readers to include revelations about her last days and to encompass the complexity of a brilliant and sometimes troubled life. Through this revealing and deeply moving book, kindred spirits of all ages who, like Maud, never gave up "the substance of things hoped for" will be captivated anew by the words of this remarkable woman.
Chapter Books
The charming first book in a new early-reader series, starring the spirited—and outspoken—Anne Shirley as she first arrives at Green Gables. Marilla and Matthew Cuthbert need help on their farm, so they've adopted what they hope will be a sturdy, helpful boy. Instead, Matthew finds Anne awaiting him at the train station—imaginative, brash, redheaded Anne-with-an-e. With her place at the Cuthberts' at risk—particularly if nosy neighbor Mrs. Lynde has anything to say about it—Anne will have to learn patience, understanding and what it takes to make Green Gables her true home. Anne Arrives is perfect for new fans of Anne and old.
The magic of L.M. Montgomery's treasured classic is reimagined in a whimsically illustrated graphic novel adaptation perfect for newcomers and kindred spirits alike. When Matthew and Marilla Cuthbert decide to adopt an orphan who can help manage their family farm, they have no idea what delightful trouble awaits them. With flame-red hair and an unstoppable imagination, 11-year-old Anne Shirley takes Green Gables by storm. Anne's misadventures bring a little romance to the lives of everyone she meets: her bosom friend, Diana Barry; the town gossip, Mrs. Lynde; and that infuriating tease, Gilbert Blythe. From triumphs and thrills to the depths of despair, Anne turns each everyday moment into something extraordinary.
YA and Adult Fiction
Before Anne, another young woman lived in Green Gables. This new book imagines the young life of Marilla Cuthbert, and the choices that will open her life to the possibility of heartbreak—and unimaginable greatness. As this young heroine experiences life beyond her beloved Prince Edward Island, Marilla must face a reckoning between her dreams of making a difference in the wider world and the small-town reality of life at Green Gables.
Inspired by Montgomery's teenage years, Maud presents the author as a young woman. Maud loves writing stories and adores her life in Prince Edward Island, but everything changes when she goes out West to live with her father and his new wife and daughter. Her new home offers her a chance at romantic love, as well as attending school, but tensions increase as Maud discovers her stepmother's plans for her, which threaten Maud's future—and her happiness—forever.
Non-fiction
From the Lake of Shining Waters and the Haunted Wood to Lover's Lane, readers will be immersed in the real places immortalized in the novel. Using Montgomery's journals, archives, and scrapbooks, the author explores the many similarities between Montgomery and her unforgettable heroine. The lush package includes Montgomery's hand-colorized photographs, the illustrations originally used in Anne of Green Gables, and contemporary and historical photography.
This charming cookbook combines easy, step-by-step recipes with appealing watercolors and drawings of Anne and her friends. Quotations from the ever-popular Anne books are sprinkled throughout. Recipes include old-fashioned lemonade, "cowcumber" boats, gingersnaps, vanilla ice cream, and butterscotch pudding, accompanied by cooking tips and terms for beginning cooks. All twenty-five recipes were kitchen-tested with outstanding results by a 12-year-old!
If you need even more Anne Shirley in your life, drool over all the pretty things to be found in Book Fetish: Volume 310 — Anne of Green Gables Edition. And it's never a bad idea to collect a new edition of the original book with a cute new cover, like one of these 12 Beautiful Anne of Green Gables Book Covers!