Lists
Books for Anglophiles and Homesick British Expats
This content contains affiliate links. When you buy through these links, we may earn an affiliate commission.
I've been living in the United States for almost two years now and after a childhood full of Saved By The Bell and New Kids On The Block and The Babysitters Club I hadn't expected a culture shock. I was naive. We may speak the same language but we're (literally) an ocean apart when it comes to everything else. Below is a selection of books that will help homesick Brits, satiate the curiosity of anyone that can't get enough Downton Abbey, and offer a window into our weird little collection of islands. And yes, we really are that obsessed with the weather.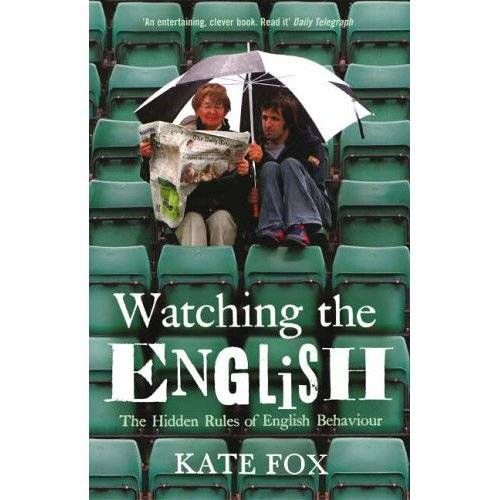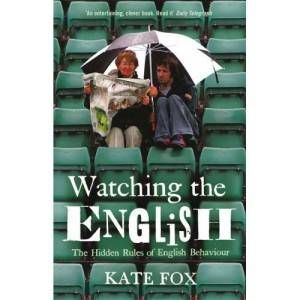 Watching the English: The Hidden Rules of English Behavior by Kate Fox sounds like the sort of etiquette guide an English nanny might box your ears with, but is instead an amusing look at the weird and wonderful habits of my rain-soaked people. It helps explain why you could drive into me with a pickup truck, step on my toes, and throw your coffee down my front and I'd mumble a mortified apology at you. On a deeper level it helps explain why the British are so obsessed with class, the whole nation is like the Titanic and everyone has an opinion about who should be in steerage and who gets to drown in the fancy ballroom.
Americans call them cookies, we call them biscuits, but along with tea they really are the core of British life. If you've been invited to any sort of gathering, a business meeting, a friendly chat with your Aunt, a wake, and there aren't biscuits available something is very wrong. The type of biscuit is also a crucial signifier of the perceived importance of the event. Plain biscuits are the British equivalent of poking you in the eye and peeing on your begonias, and if there isn't chocolate somewhere in the offered selection, the host hates you. If any of the biscuits are foil wrapped this is the jackpot, it is either Christmas or the host is madly in love with you.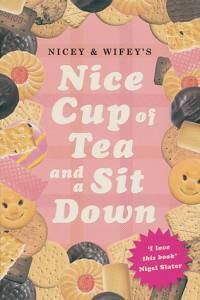 To navigate these sugary waters I recommend Nice Cup of Tea and a Sit Down which will explain what an Iced Gem is, and why, whether or not a Jaffa Cake is in fact a cake, (rather than a biscuit) it is a national obsession.
Despite what you might see on Downton Abbey, Britain is a very multi-cultural country. One of the best books I've ever read about the tensions and joys that this brings is by Meera Syal and is called Anita And Me. It examines those tensions in that most dangerous of arenas – the friendship between two teenage girls – and mixes Syal's serious comedy writing qualifications with uncomfortably precise examinations of the emotions that come with that time in any teenager's life. Main character Meena has the added complications that come with a multicultural background: she wants a world of English dinner options and Christmas celebrations, her family wants to keep its Punjabi traditions alive in 1970s England.
Despite what you might have seen on Fawlty Towers, British people over the age of 40 generally loved to talk about "the war." World War II is still a recent memory for much of the population and their parents and arguments about "the name of that church that got bombed" can go on for whole Easter weekends. There's a wealth of great writing about this time, both non-fiction and fiction, but a stand out for me was the recent Crooked Heart by Lissa Evans. It matches an odd, highly intelligent ten-year-old orphan with the shady Vera with utterly involving results. Despite the odd bombing, this is a story where the consequences of the war are far more immediate than the fighting itself, and it gives an insight into what those who weren't fighting (the women, the children, the elderly) were left to deal with. If your tastes lean more towards YA, try Goodnight Mister Tom. Most British kids read this in school– I did and it ruined me. The story of an evacuee and the grumpy old man who takes him in this gets a trigger warning for child abuse but is also has one of the kindest hearts of any book I've ever read.
And finally, I can't finish this without a nod to our adopted son, Bill Bryson. I find him as charming and hilarious now as I did as a teenager, and he's just published a new book about my mother country, The Road to Little Dribbling: Adventures of an American in Britain. It follows his Notes from a Small Island and is the work of a much more cantankerous man, a man who is enraged by idiocy, bad manners, and celebrity culture. Even when he's irate he's funny, and when he's looking at my strange countrymen and women with affection he feels like family.