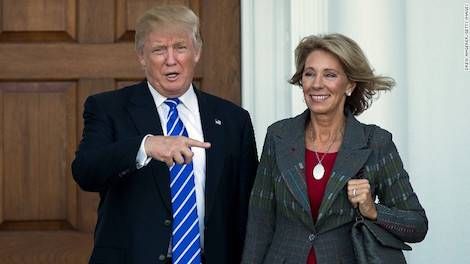 Lists
Books to Read if You're Angry About DeVos and Title IX
This content contains affiliate links. When you buy through these links, we may earn an affiliate commission.
On Friday, Education Secretary Betsy DeVos, who does not have an education degree, has no experience working in a school environment, and has never attended nor sent her kids to public school, announced that she is formally repealing the Obama-era Title IX guidelines that help schools handle sexual assaults. Her reasoning? It denies proper due process to those accused. The standard of proof will likely be raised, schools will be allowed to deny survivors the right to appeal decisions, prompt investigating will not be encouraged, and prohibitions on mediation and direct cross examination are lifted—all of which serve to intimidate survivors.
In short, DeVos is acting as one would expect under a boss who brags about grabbing women by the genitals. This is an administration headed by a sexual predator, so of course the focus is on the accused, and not the victim/survivors.
If you're angry, confused, or want more information, Know Your IX is a wonderful resource. If you are a survivor or an ally and need someone to talk to, the Rape, Abuse, and Incest National Network (RAINN) can be reached at: (800) 656-HOPE (4673).
In the meantime, here's a list of books to read that tackle these issues…if only DeVos could read them, too. She could even help Trump sound out the big words.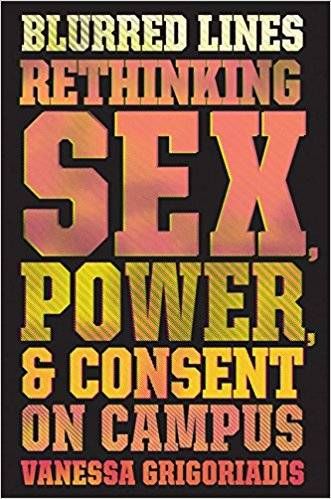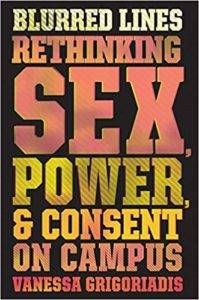 Grigoriadis wrote about campus rape culture when I was in grad school at Columbia—her cover story about Emma Sulkowicz was legendary. She has continued her research, going to various colleges and speaking with survivors and the accused, and the result is a smart, well-investigated book about campus rape culture and sex on campus today. Whether you agree or disagree with what she writes (or likely, a little of both), this is a thought-provoking and necessary book. Every college administrator and Department of Education-associated individual should read this.
I don't read much poetry anymore, or rather, most of my reading is fiction and non-fiction. But I knew I had to read this book. Melnick explores rape culture as it intertwines with surrounding environments, and though at times, the poetry is so raw your skin feels non-existent, these words are much needed. She writes about sex work, abortion, rape, the female body—stories and topics that need to be voiced and visible and out in the open. But the poems also contain hope, and love, and physical pleasure. The book had a Didion-esque feel to me, which I loved. It's a slim volume, but the punch it packs is strong.
This YA novel is about 3 girls: Grace, Rosina, and Erin. Grace is new in town, and Lucy, the girl who used to live in her house, was run out of town after going public with her story of gang-rape. After learning about this, Grace decides to start an anonymous group with her friends and opens it up to all the girls at the high school—with the core goals being resisting rape culture, including no sex of any kind with the male students, until things change. The premise may seem shaky, but Reed handles it skillfully, making this an absolute delight to read, and a call-to-arms to fight sexism and double standards.
This book has been a breakout book, for good reason. I devoured this in one sitting, because I could. not. put. it. down. But at the same time, I wanted to savor it—because like its title, it's refreshing. Broken into 4 parts, "The Hurting," "The Loving," "The Breaking," and "The Healing," these small, seemingly basic poems are anything but. This book is a balm for the soul, and a beautifully crafted story of healing.
Honor Code by Kiersi Burkhart (forthcoming March 2018). If I'm honest, I hesitated to put this on the list at first, because of the plot twists. But despite said twists, this is a realistic YA novel about sexual assault on school campuses. Inspired by her own observations at a small private school, this book will no doubt ring true for many teens.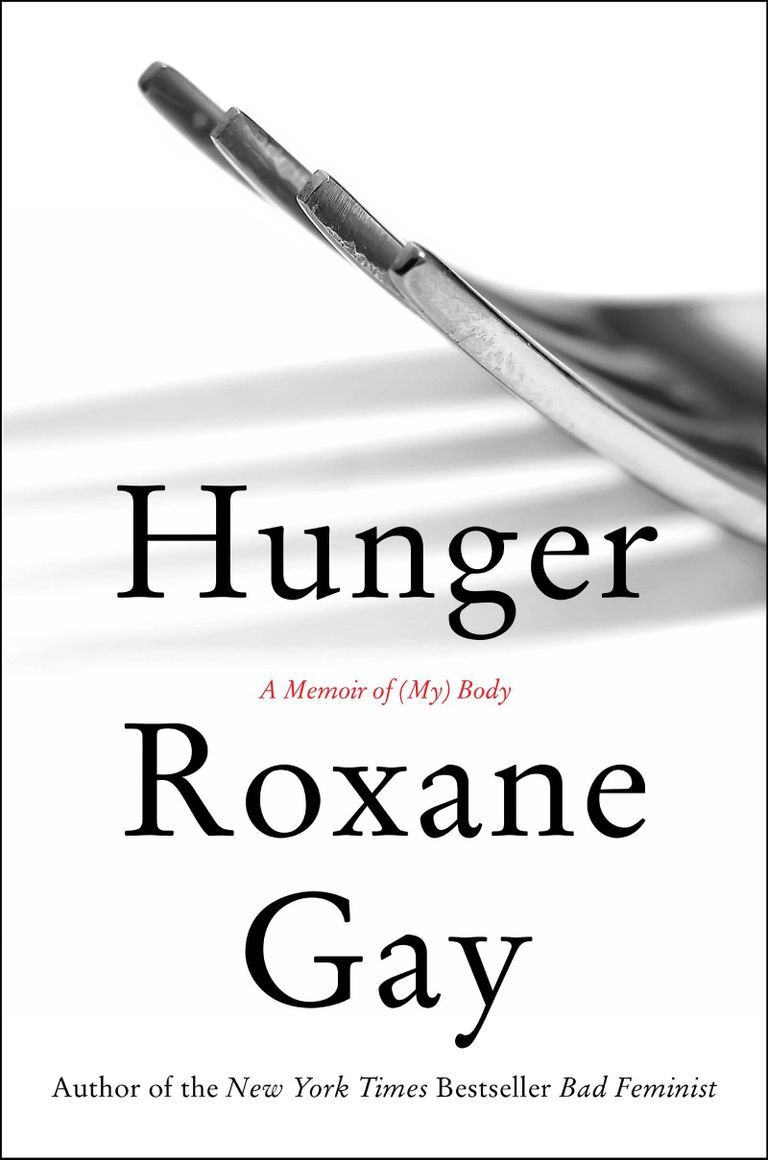 Hunger: A Memoir of (My) Body by Roxane Gay
On the surface, you might think this is a book about a woman's relationship to food and her body. And you would be right, sort of. But it's also a book about trauma's effect on the body and soul, and how one woman survived, and continues to survive. This is a brutal read—but one that demands attention.
In the meantime, if you're concerned about what The Title IX repeal means, contact your school and ask them to stand with survivors. Ask them what they are planning to do to ensure a safe campus. Get involved, and make your voice heard.
Save
Save