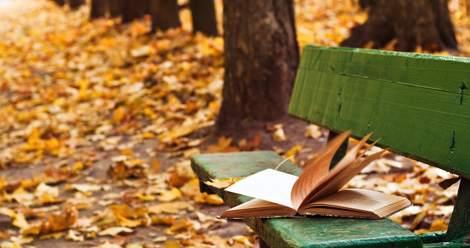 Lists
7 Must-Read Books Coming Out This Fall
This content contains affiliate links. When you buy through these links, we may earn an affiliate commission.
My To Be Read pile is getting extremely out of hand, but what's a bookworm to do with so many great new books being released all the time? It's a blessing. Or a curse. So now I'm going to share the love and maybe make your TBR piles a little ridiculous, too.
Here are seven must-read books to add to your TBR list this fall.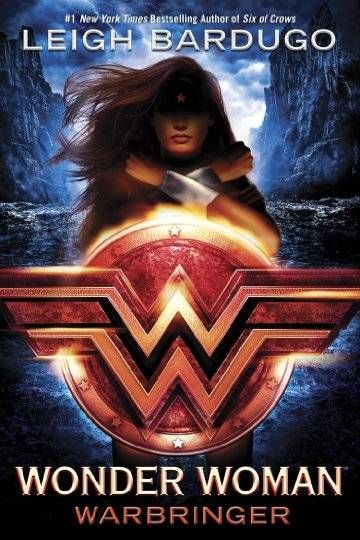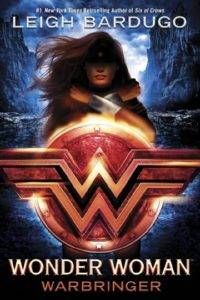 Wonder Woman: Warbringer by Leigh Bardugo
With all the hype from the Wonder Woman movie earlier this year, it's no wonder Wonder Woman: Warbringer is one of the most anticipated releases this fall. This isn't just a novelization of the movie, though! Wonder Woman: Warbringer is written by Leigh Bardugo, best known for her Grishaverse books like Shadow and Bone and Six of Crows. And now she's tackling Diana's story.
Warbringer follows a different version of Diana's first foray into the World of Men. Diana is eager to prove herself amongst her warrior sisters, but when she rescues a mortal girl named Alia, she may doom them all instead. Though she doesn't know it yet, Alia is a Warbringer, a descendent of Helen of Troy fated to bring about an age of bloodshed. And now her story and Diana's are inexorably linked.
Release date: August 29th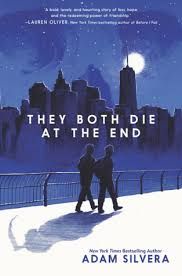 They Both Die at the End by Adam Silvera
Rufus and Mateo have both gotten some bad news: they're going to die today. For different reasons, both boys are looking to make a new friend on the last day of their lives. Fortunately, there's an app for that! The Last Friend app brings Rufus and Mateo together, and now they're determined to live as much as they can on the only day they have left.
Silvera's third novel, They Both Die at the End, definitely has big shoes to fill after the success of his first two novels. The book is already receiving starred review after starred review, though, so it's probably going to more than live up to its predecessors, More Happy Than Not and History is All You Left Me.
Release date: September 5th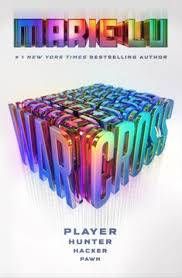 Warcross by Marie Lu
Teenage hacker Emika Chen is a bounty hunter in the popular online game Warcross. She makes her living tracking down players betting illegally on the game. But when she inadvertently hacks herself into the international Warcross Championships she becomes an overnight sensation and catches the eye of the game's elusive creator, Hideo Tanaka, who wants her help to uncover a security breach. Emika is whisked away to Tokyo. It's almost like a dream…until she digs deeper into the game and discovers a sinister plot that could rock the entire Warcross empire. Then it's more the stuff of nightmares.
A sci-fi video game thriller sounds pretty epic if you ask me! And in the very capable hands of Marie Lu, I fully expect Warcross to be amazing.
Release date: September 12th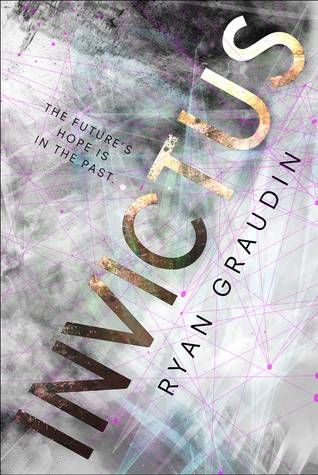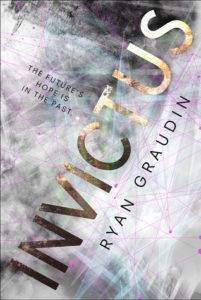 Invictus by Ryan Graudin
Invictus tells the story of Farway Gaius McCarthy, the son of a time-traveler from the 24th century and a Roman gladiator. All he's ever wanted is to become a Recorder and explore time himself, but when he fails his final exam he decides to set out with a group of friends to steal artifacts from the past. Then during a heist on the sinking Titanic, he meets a girl who makes him question everything he thought he knew about history. Time as he knows it may never be the same.
Time traveling heists and spaceship adventures? Yes please!
Release date: September 19th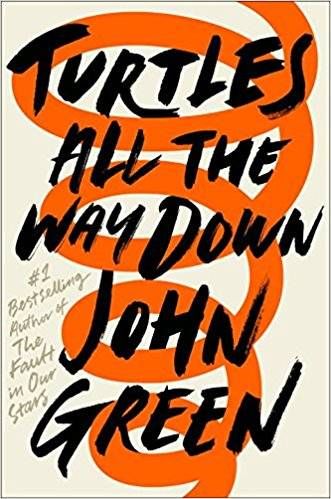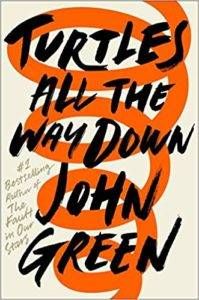 Turtles All the Way Down by John Green
Turtles All the Way Down is John Green's first book since The Fault in Our Stars, so it was pretty much guaranteed to be highly anticipated. And sure enough there's a good bit of hype going around!
The book is about Aza and her friend Daisy who set out on a quest to uncover elusive billionaire Russell Pickett with a hundred thousand dollar reward on the line. But Aza's ever worsening thought spirals threaten to derail not just their investigation, but Aza's whole life.
I'm incredibly excited to dive into a new book by John Green, especially since this one seems to deal more closely with some of his own experiences with anxiety and OCD. And even though, according to Green, fans may be disappointed by the lack of actual turtles, as long as there are a lot of feels I'll be a happy reader!
Release date: October 10th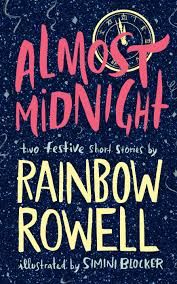 Almost Midnight by Rainbow Rowell
This stunningly beautiful book is a collection of two of Rowell's recent short stories. Midnights tells the story of Noel and Mags as they meet at New Year's Eve parties across the years and fall more and more in love. Kindred Spirits is about Elena and Gabe who meet in the queue to see the new Star Wars movie.
How awesome and festive do those stories sound? And come on, just look at that cover! Obviously this has to go on my bookshelf.
Release date: November 2nd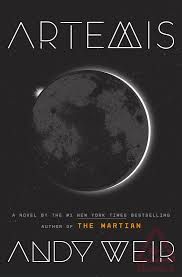 Artemis by Andy Weir
Jazz Bashara lives in Artemis, the first and only city on the moon. Life is tough on the moon if you're not a super-rich tourist or reclusive billionaire, so if Jazz smuggles the occasional contraband, then that's just good entrepreneurial spirit, right? But when she's offered the chance to pull off the perfect crime things go wrong and then terribly wrong. Suddenly, she finds herself wrapped up in a grand conspiracy for the control of Artemis itself.
After the runaway success of The Martian, there was bound to be a lot of hype for Weir's next novel. Artemis sounds quite different from the hyper-realistic survivalist style of The Martian, but I am so here for a smuggler living on the moon.
Release date: November 14th
There are my seven must-read books for fall 2017. How's your TBR list looking? A little longer? Let me know in the comments, and tell us which new releases you're most excited for this fall!