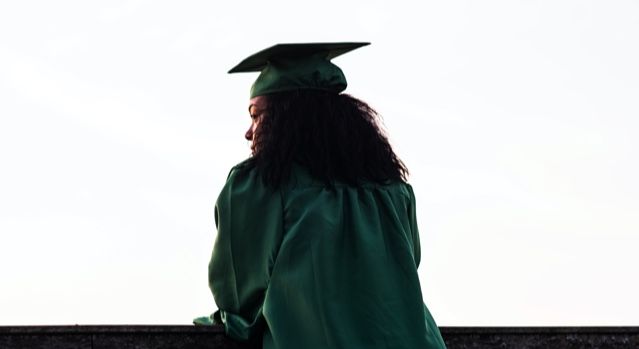 Lists
6 Books By Women's College Alumnae
This content contains affiliate links. When you buy through these links, we may earn an affiliate commission.
I am a huge supporter of women's colleges, though if you had told me this ten years ago (#10YearChallenge), I would've laughed. When I was applying to colleges, I tried to pick ones that I thought had solid creative writing programs. It wasn't until I received my acceptance letter, which came with pieces of confetti that said "congratulations," that I even realized my top choice was a women's college. In the signature, their slogan was spelled out: "Women who are going places start at Hollins." After a visit to campus in February 2010, I fell in love with everything about the school and was determined to go there. Even now, with mountains of student debt, I'd do it again. It was absolutely the best choice I could have made for myself. So it doesn't surprise me when I read a fantastic book and discover it's one of the many books by women's college alumnae.
While not all of these books refer to the experience of attending a women's college, I have no doubt that their shared background influenced these women in their writing. To discover the unique perspective and profound impact an environment of primarily women (and, as times change, frequently trans and nonbinary folks) can have, visit these six books by women's college alumnae.
6 Books by Women's College Alumnae
Speaking from her own experiences as a previously published author, Lahiri explores the relationship between the covers of books and their contents. This fascinating meditation began as a speech delivered at the Festival degli Scrittori in Florence and motivates the reader to consider the impact a book's cover has on their perception of the text. This short read is not only great for upping your books read count, but it's also just plain good and thoughtful.
You might recognize Jaswal's name from her infinitely popular Erotic Stories for Punjabi Widows. In this novel, Jaswal introduces readers to three sisters who couldn't be more different on a mission to scatter their late mother's ashes in India and complete a bucket list of sorts she prescribed them. As the sisters travel across India together, secrets are revealed—but will they be strong enough to mend the sisters' long lost bonds?
Commencement by J. Courtney Sullivan, Smith College
Commencement takes place largely at Smith College, leaving Sullivan to examine the experience at her particular alma mater. In this debut, readers learn about four friends who meet at Smith and lean into each other through the trials of adulthood. When, post-graduation, drama strikes the group, they must reconnect to solve the problem—but can an event in their past keep them from restoring themselves in time to save one of their own?
Another speech-turned-book, We Speak Your Names is a celebration of Black women and their contributions to the world throughout history. Written in response to an event held by Oprah Winfrey, the book speaks the names of 25 powerful women and lauds their work in poetry that speaks directly from and to the heart. Powerful and moving, the collection will reintroduce readers to familiar names and perhaps introduce them to some unfamiliar.
The Bell Jar by Sylvia Plath, Smith College
Drawing from her experience at the Mademoiselle summer internship program in New York during her own college days, Plath fictionalizes her mental descent through Esther Greenwood. As Esther spends her days at a prestigious internship, something sinister lurks in the background of her mind. Soon, Esther is in the midst of a complete breakdown and at every turn, what she makes in her mind seems more and more real.
Pilgrim at Tinker Creek by Annie Dillard, Hollins University (previously Hollins College)
Perhaps my favorite of this list (though, if so, only barely!), Pilgrim at Tinker Creek is a Pulitzer Prize–winning piece that inspects the natural world of an area in the southwestern part of Virginia, near a body of water known as Tinker Creek. Dillard weaves in astoundingly clear bits of philosophy and works a kind of magic as she brings everything full circle in each section of the book. Awe-inspiring and thought-provoking, Pilgrim encourages readers to make pilgrimages to their own backyards and find what fascination of nature awaits them.
---
Want more women-written work? Find books in translation by women here and fantasy by women here.