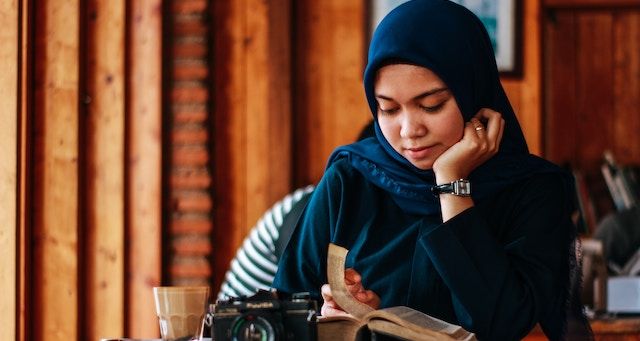 Children's
#BookTrustRepresents: 30 MG & YA Books by UK Authors of Colour
This content contains affiliate links. When you buy through these links, we may earn an affiliate commission.
From 2007 to 2017 in the UK, fewer than 2% of all children's books were created by UK authors of colour.
This report was commissioned by the UK reading charity BookTrust and written by Dr. Melanie Ramdarshan Bold.
I've written before on the lack of diversity in the UK publishing industry, specifically when it came to including protagonists in MG & YA lit that featured BAME protagonists.
It's crucial that students see their lives, their culture, religion, their neighbourhoods, and their heritage reflected in the books that they read. This severe lack of representation highlights a huge problem in the publishing industry.
Fortunately, BookTrust has launched #BookTrustRepresents, a three-year project aimed at promoting UK authors of colour for young and teenage readers.
It's a fascinating and at times infuriating read. You can read the study and find a list of great UK authors of colour here.
As a School Librarian my job is to get what is available into as many hands as possible and promote these authors as best we can. Author visits, Skype visits, displays, anything that creates awareness to this problem.
In the meantime, here are 30 UK authors of colour that write for MG & YA audiences that are definitely worth a read.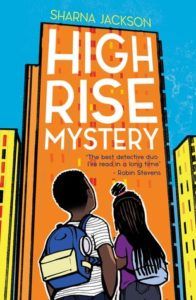 Join detective duo Nik & Norva as they track down a killer in their high rise building. It's a sweltering London summer and there's a killer on the loose. Amazing new mystery for ages 11+
The Novice (Summoner Series #1) by Taran Matharu
When Fletcher discovers he has magical powers, he travels to an elite magical academy to hone his art. However, training can be just as deadly as the real thing. Fast, fun fantasy adventure!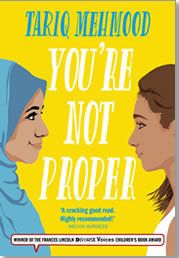 Karen's father is Pakastani and her mother is white Christian, so when she decides to convert to Islam, her Muslim school friend puts her to the test and has some tough questions for her. Things start to go downhill at home for Karen as well. A great look at Islamophobia, culture and identity.
Bailey & Indigo are an item. Indigo has a troubled past, while Bailey has a mum and dad at home and a guitar to play and an afro to pick. But when a homeless man targets Bailey, things begin to change. An award winning tale of of belonging.
A series of short stories by amazing YA BAME authors touching upon terrorism, OCD, stories containing LGBTQ themes and much more. Each story will grip, haunt and educate, not to be missed.
Proud by Juno Dawson et al
A collection of stories by UK LGBTQ+ authors, it's a celebration of talent with funny, emotional stories guaranteed to hook you.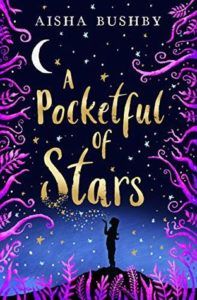 Safiya and her mother don't really get along. Safiya loves gaming and her mother just doesn't see the point in immersing yourself in a make-believe world. When Safiya's mother falls into a coma, she enters a world that looks just like one of her games. Full of hope, magic and intrigue!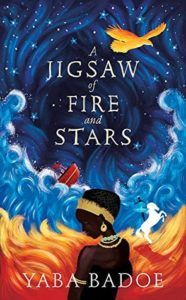 Sante doesn't know her past, but her dreams give her clues of shipwrecks, music and eagles. Her life is a nomadic one, so when people from her dreams come to seek a long lost treasure that is connected to Sante's parents, her life becomes more and more dangerous.
TW: Sexual abuse
Lei is a member of the lowly Paper caste, and when she is kidnapped and forced to serve the demon king, she feels her life is truly over. She finds hope in the other slaves, and together they begin to plan the revolution. A hard hitting fantasy YA.
Two teens film police beating an unarmed youth from their housing estate and find themselves on the run from the authorities. Along the way they uncover a deep conspiracy that involves corporate interests and rotten cops. Great thrilling YA.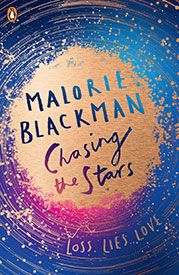 Sci-fi love story about twins heading back to Earth after a virus wipes out everything they know. Heartfelt, adventurous and honest.
Amazing story about a young Syrian refugee named Ahmet who finds himself in the UK without his family. When some school friends decide to hatch a plan to reunite him with his family, they discover they may have bitten off more than they can chew. Great novel to promote empathy and kindness.
All the Things We Never Said by Yasmin Rahman
Mehreen is 16 and cannot cope with her depression anymore. She joins an online community that pairs her with another pair of people who would like to end their lives. They form a death pact and prepare to end it all. However, Mehreen finds that the reasons why she joined the community are also reason to keep going. Powerful, heartbreaking story.
Terror Kid by Benjamin Zephaniah
Rico is a kid who knows trouble when he sees it. As a cyber hacktivist, he is passionate about injustices that happen in his neighbourhood and all over the world. Then he meets Speech, a mysterious man who helps him take his skills to the next level. But what is Speech hiding?
Oh My Gods By Alexandra Sheppard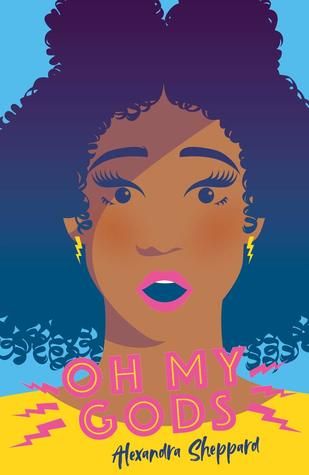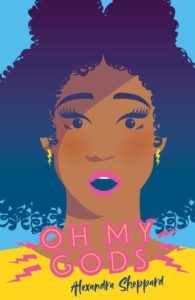 Helen Thomas is half human, half immortal Greek god. Her dad, Zeus, wants her entire family to keep the whole Greek God thing on the down low, which means no altering people's minds, no lightning bolts or anything that will bring unwanted attention to themselves. Things don't quite go to plan, though!
Lemar is the second shortest kid in his year and his friends never let him forget it. His dad is long gone, his sister is an overworked single mum and his mother is at her wits' end. When a notorious gang leader shows and interest in Lemar, his life gets thrown into chaos.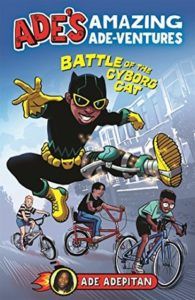 Ade has just moved to the UK from Nigeria, and things are tough. He's bullied for being different and generally doesn't feel at all welcome. With the help of some new friends, he decides to take on the bullies and be himself without any fear. An uplifting story for ages 9 and up!
A Burnt Child by Shereen Pandit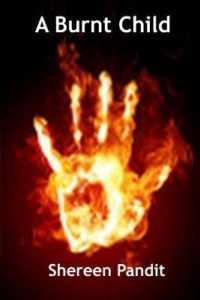 Yazz has moved to the UK from South Africa after a lifetime of political activism. When a treacherous ex-friend reappears in her life and asks her to help solve a mysterious death, she finds herself falling into a life she hoped she'd left behind.
The Jungle by Pooja Puri
Mico leaves his family behind in search of a better life. Instead, he finds himself in the jungle, the notorious refugee camp in Calais. While there, he becomes entangled in a life with the dangerous Ghost Men, magic users who can cross borders unnoticed. Trapped in a desperate situation, he must look to some unlikely friends in order to escape.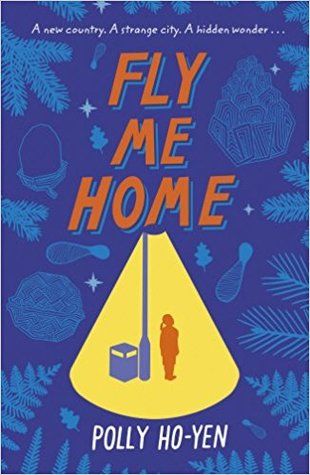 At her new school, Leelu suddenly realises that she doesn't understand anything the teacher is telling her although all of her classmates seem to understand perfectly.
Even stranger, someone is leaving strange objects at her house. Nut shells, trinkets and other things. Leelu becomes convinced that these items have magical power, but what is really going on?
Little Badman by Humza Arshad & Henry White
Humza considers himself the greatest 11 year old rapper that has ever lived. But when his music teacher mysteriously disappears, his career is put on hold. Then more teachers start disappearing and Humza knows something is up. With the help of some friends, they set out to unravel the mystery.
Chinglish by Sue Cheung
It's 1984 and Jo has just moved to Coventry with her family. They live above a Chinese food takeaway restaurant and Jo and her sister are made to work there by their parents. Told in diary format, it tells the shocking, hilarious and sad story of a truly dysfunctional family. Highly recommended for anyone interested in reading a story about true determination and hope.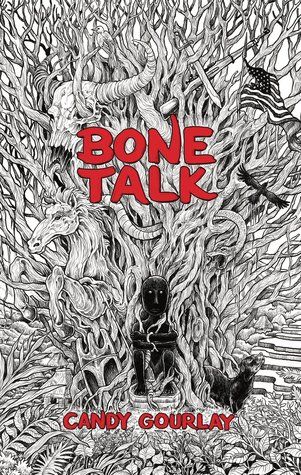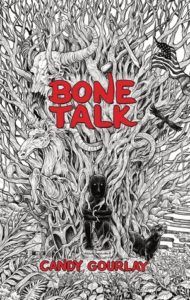 It's 1899 and Samkad wants to be a warrior like his father. Before he becomes one, he must undergo a sacred ritual. This is put on hold when an American comes to their village. He brings sweet treats, a broad smile, and other Americans who aren't so friendly. Based on true historical events, Bone Talk is a searing look at friendship, war, trust and much more. An amazing novel.
Millie lives with her brother Oskar in a small cabin surrounded by forests and snow. When strange men come to the cabin asking for refuge, they oblige. The next morning, the men have gone, and so has Oskar. Millie must embark on a dangerous adventure in order to get Oskar back.
The Harder They Fall by Bali Rai
Jacob is the new kid in school, and Cal sets out to be his friend. It turns out Jacob isn't interested in making any new friends, no matter how Cal tries. When Cal discovers that Jacob has a secret, he tries to protect him from the bullies at school, even if Jacob acts like he doesn't want any help. Great story about redemption and bullying.
Trigger Warning: Islamophobia
Being unlucky in love so many times, Sofia decides to renounce dating forever. Then she is persuaded to write an expose about the Muslim dating experience, and her life is changed forever.
The Black Flamingo by Dean Atta
A bold, unflinching story told in verse about standing up for yourself. As a mixed-race gay teen, a boy must learn to survive in an cruel world. He finds solace in the Black Flamingo, an artist alter ego. Powerful story, not to be missed.
Adam lives with his mother and younger sister. His sister decides not to speak, his father has abandoned the family, and Adam feels more and more alone. When his grandfather dies, he thinks he's lost one of his only true friends. Then he meets William, the man who received Adam's grandfather's heart after he died. William has no one and doesn't feel he has much to live for any more. When Adam and William meet, their lives change forever.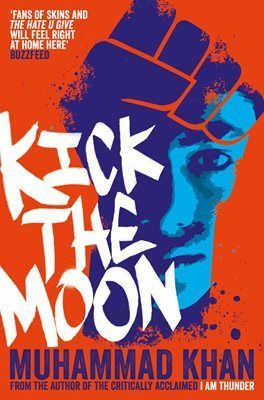 Ilyas is 15 and is feeling the pressure to do well at school. His dream is to be a comic book artist but the gang he belongs to has other ideas. They are stepping up their game from low level graffiti artists to much more. Getting out of the gang becomes Ilyas's top priority, although it's easier said than done.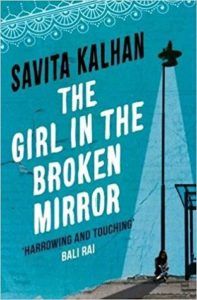 Trigger Warning: Sexual Assault
A devastating story about a teen who moves into her aunt's house with her mother after financial difficulties. After a house party, her life becomes shattered and she struggles to keep herself alive. A powerful story about survival.