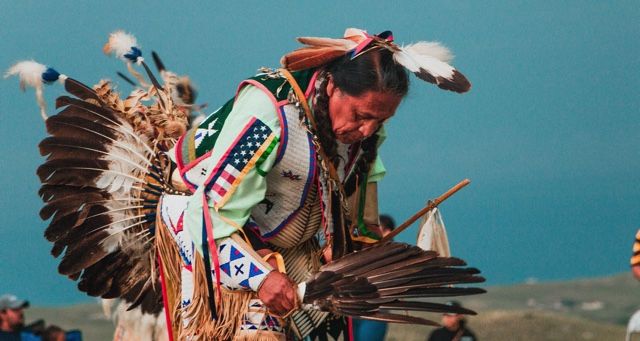 Lists
Read Harder: A Book in Any Genre Written by a Native, First Nations, or Indigenous Author
This content contains affiliate links. When you buy through these links, we may earn an affiliate commission.
This list of books by Native, First Nations, or Indigenous authors for the 2020 Read Harder Challenge is sponsored by TBR: Tailored Book Recommendations.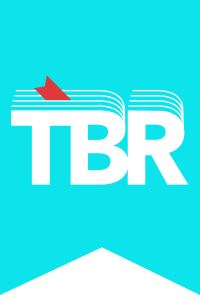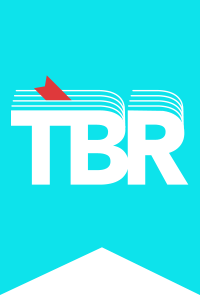 TBR is Book Riot's subscription service offering Tailored Book Recommendations for readers of all stripes. Been dreaming of a "Stitch Fix for books?" Now it's here! Tell TBR about your reading preferences and what you're looking for, and sit back while your Bibliologist handpicks recommendations just for you. TBR offers plans to receive hardcover books in the mail or recommendations by email, so there's an option for every budget. Visit mytbr.co to sign up today.
---
This list is meant to serve as a jumping-off point for books by Indigenous, Native American, or First Nations authors living in the United States and Canada. Some of these books are a few decades old and others are from the last few years. These writers write about history that is often not taught in schools or seen as an "aside" to supposedly mainstream U.S. and Canadian history. There is a lot of variety here, so look for a genre you know you love or try something new for your Read Harder Challenge!
This book has one of my all-time favorite titles. It is the dystopian story of what happens when evolution starts running backward. Women begin to give birth to infants who appear to be primitive species of human. Animals are also experiencing evolutionary changes. The world is ending and a young woman named Cedar is pregnant and looking for her birth mother to better understand her own origins. The book is told as a diary for her unborn child and documents Cedar's experience on the run from a government that is rounding up pregnant women. You really can't go wrong with Louise Erdrich— The Round House won the National Book Award for fiction in 2012. I also loved LaRose, in which a hunting accident leads a man to seek atonement by giving his own son to the family of the boy he killed.
There, There is told using multiple perspectives as members of a Native American community prepare for a pow wow. The characters struggle with racism, depression, fetal alcoholism, and unemployment, among other things, and everything comes to a climax during an attempted robbery at the pow wow. This book won a number of awards including the 2018 John Leonard Prize for the best first book in any genre from the National Book Critics Circle.
Mailhot's memoir takes us through her tumultuous childhood and early motherhood as well as her struggles with mental health. The reader follows her on her journey to becoming an adult and a writer. Her writing is beautiful and gives the reader a strong sense of her incredible spirit and how she has reckoned with her past.
The Grass Dancer is a series of interconnected stories that take place in various years from 1864 to the 1980s. Harley Wind Soldier is struggling with his mother, who has not spoken since his father and brother died in an accident 17 years before. The stories bring us closer to the truth about that event and other family secrets that stretch back generations.
This middle grade novel tells the story of Seepeetza's 6th grade year at a residential school in Canada. She is called Martha and forbidden to speak "Indian." The school is run by strict nuns, but she finds some bright spots as she waits to spend the holidays at home. Shirley Sterling was a member of the Nlaka'pamux First Nation of the Interior Salish. She also attended residential school as a child.
This history of the United Sates from the perspective of indigenous peoples shows how Native Americans resisted U.S. expansion. It challenges the founding myth of the United States and shows how government policy displaced or eliminated the territories and the very lives of this country's original inhabitants. If you have read A People's History of United States, this could be right up your alley.
Ceremony by Leslie Marmon Silko
Originally published in 1977, Ceremony is the story of Tayo, a veteran of mixed ancestry. He returns to the Laguna Pueblo Reservation after serving in World War II. He is scarred from his experience as a prisoner of war. Initially rejected by his community, he finds peace by immersing himself in tradition.
Mary Brave Bird (also known as Mary Crow Dog) was teenage runaway from missionary school who became a mother at 18 and an activist for Native American rights. Lakota Woman was a national bestseller when it was first published in 1990. Brave Bird was also a participant in the 1973 Wounded Knee rebellion in which approximately 200 Oglala Lakota and followers of the American Indian movement seized and occupied the town of Wounded Knee, South Dakota.
Joy Harjo is the first Native American United States Poet Laureate. Her career has spanned decades and her most recent book is An American Sunset. Her poetry explores imperialism and the effects of colonization on women. She has also written an acclaimed memoir, Crazy Brave.
Find more books by Native, First Nations, and Indigenous authors for this Read Harder task here:
6 New Novels By Indigenous Authors of the U.S.
Native American Romance Novels
Find all the Read Harder 2020 content here.