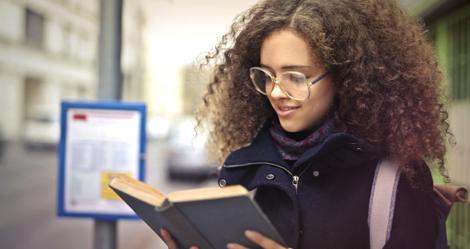 Lists
Some Latina Authors to Read Instead of That Guy
This content contains affiliate links. When you buy through these links, we may earn an affiliate commission.
In response to recent allegations against Junot Díaz and others, I thought I'd follow Monica Castillo's lead and share some love for Latina authors. We can never read too many rad Latina authors at any rate, so it's just another day at Book Riot. Here's the original thread that sparked it:
Because I need/want to deal with this Junot Diaz news in another way, can we signal boost some Latina authors out there? I just bought Cristina García's "Dreaming in Cuban" and have @RaquelCepeda's "Bird of Paradise" to get to next.

— Monica Castillo (@mcastimovies) May 4, 2018
Some suggestions by fellow Rioters:
Rebecca Renner suggests picking up some Patricia Engel and Chantel Acevedo ASAP.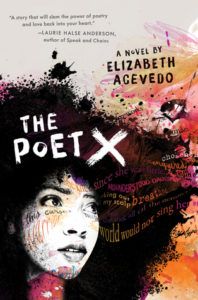 Jamie Canaves recommends The Poet X by Elizabeth Acevedo, and on audio at that.
Danika Ellis adds Her Body and Other Parties by Carmen Maria Machado, Painting Their Portraits in Winter by Myriam Gurba, Labyrinth Lost by Zoraida Cordova, and Juliet Takes a Breath by Gabby Rivera.
Jessica Pryde recommends Take the Lead by Alexis Daria.
Some suggestions from Twitter (some are threads and you'll totally win if you click through):
Thread: Suddenly have more room on your book shelf for great work by Dominican-American writers?! Then pick up some of these books by Dom-Am poets and writers I'm sure you'll love!

— Jasminne Mendez (@jasminnemendez) May 7, 2018
Another great Latina writer to lift up on this day

— Hiatusing Daniel José Older on Hiatus! (@djolder) May 4, 2018
A selection of our favorite books written by Latina authors:https://t.co/TjoX1IXq4d#latinawriters #womenwriters pic.twitter.com/EAwCQ0GkXX

— NYPL Recommends (@NYPLRecommends) May 7, 2018
Some writers of Dominican descent to lift up: Jasminne Mendez. Ana-Maurine Lara. Jael Uribe. Claribel Ortega. Marjua Estevez. Mariel Regalado. Amanda Alcántara. https://t.co/yCMwdSd7mw

— Elizabeth Acevedo (@AcevedoWrites) May 6, 2018
Some suggestions by yours truly:
Me, Frida, and the Secret of the Peacock Ring by Angela Cervantes is a delightful mystery starring Paloma Marquez, who goes to Mexico with her mom in hopes of enjoying her late father's culture, and finds the mystery of one of Frida Kahlo's missing pieces of jewelry instead.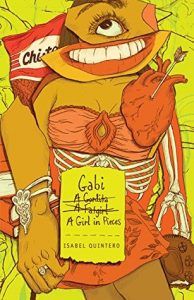 Gabi, A Girl in Pieces by Isabel Quintero tells the story of Gabi's senior year in high school, in bits and pieces like a diary, but also with art and poetry and other lovely bits.
Love Sugar Magic by Anna Meriano is about a young girl who finds out she comes from a family of brujas who use their magic to bake delicious goods for their community.
In the Country We Love (and adapted for youth: My Family Divided) by Diane Guerrero tells the real story of how her Colombian parents and brother were taken away from her and she was left behind in America.
Who did we miss? Let's keep it going.