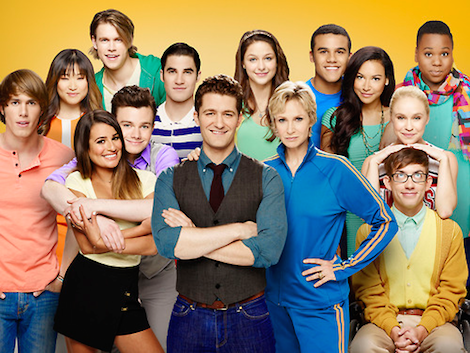 Pop Culture
The Complete Reading List for Everyone Who is Seriously Missing Glee
This content contains affiliate links. When you buy through these links, we may earn an affiliate commission.
They sing, they dance, they act, they… write? You might not know that many cast members from Fox's musical teen drama are actually quadruple threats. That's right. A ton of Glee stars and guest stars have penned their own novels, memoirs, and self help books, so if you're missing the beautiful disaster that was Glee, I've got you covered. Here's a complete list of books by Glee actors.
Chris Colfer
Chris Colfer, who portrayed Glee's beloved Kurt Hummel, is definitely the most prolific writer of the Glee squad. He hasn't acted much since Glee, instead launching a pretty successful career as an author. His works include The Land of Stories series for children, and more recently a YA novel called Stranger Than Fanfiction. And in case you didn't know, he actually wrote an episode of Glee! Check out "Old Dog, New Tricks" (season 5, episode 19) to get a taste of his writing talent.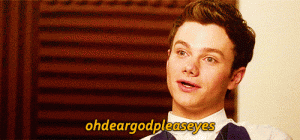 Lea Michele
Lea Michele, AKA Rachel Berry, has written two books post-Glee. Her memoir, Brunette Ambition, tells the story of her life-long career in show business, along with memories of her time with Glee, and especially memories of her late boyfriend and costar Cory Monteith. Her follow-up book, You First: Journal Your Way to Your Best Life, is chock full of lifestyle tips and journaling prompts.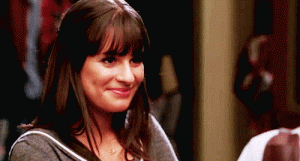 Jane Lynch
If you're wondering whether Jane Lynch is anything like the morally ambiguous Sue Sylvester, you need look no further than her writings. Her memoir Happy Accidents focuses on her journey to self-acceptance, while her picture book Marlene, Marlene, Queen of Mean, written with A.E. Mikesell and Lara Embry, combats childhood bullying.

Naya Rivera
The sassy Santana Lopez would no doubt appreciate Naya Rivera's memoir, Sorry Not Sorry: Dreams, Mistakes, and Growing Up. In true Santana fashion, it's full of the juiciest gossip. If you're looking for all the Glee-era dirt, this is the book for you.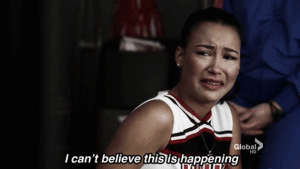 Jenna Ushkowitz
Jenna Ushkowitz's book Choosing Glee: 10 Rules to Finding Inspiration, Happiness, and the Real You (written with Sheryl Berk) delivers on everything we loved from Tina's storyline in Glee. It's all about finding yourself and gaining self confidence, illustrated with photos and keepsakes from Ushkowitz's life.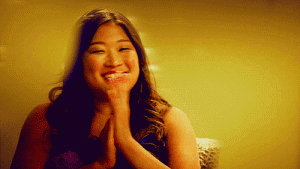 And that's just the main cast. Plenty of Glee's recurring characters and guest stars have written their own books as well. See the complete, star-studded list below.
NeNe Leakes (swim coach Roz Washington)
Stephen Tobolowsky (former glee club director Sandy Ryerson)
Whoopi Goldberg (Carmen Tibideaux, Dean of Vocal Performance and Song Interpretation at NYADA)
Kristin Chenoweth (McKinley High Alumna April Rhodes)
Gwyneth Paltrow (substitute teacher turned glee club director Holly Holliday)
Kate Hudson (NYADA dance instructor Cassandra July)
Demi Lovato (waitress, musician, and temporarily Santana's girlfriend Dani)
Peter Facinelli (Rupert Campion, director of the Broadway revival of Funny Girl)
Sarah Jessica Parker (Vogue executive Isabelle Wright)
She's not exactly an author, but Sarah Jessica Parker is the Editorial director of

SJP for Hogarth

, a new imprint of Penguin Random House!
Josh Groban (Josh Groban)
Carol Burnett (Doris Sylvester, AKA Sue's mom)
Gloria Estefan (Santana's mother, Maribel Lopez)
Molly Shannon (astronomy teacher and badminton coach Brenda Castle)
Britney Spears (Britney Spears fantasy)
Shirley Maclaine (New York Socialite June Dolloway)
Olivia Newton John (Olivia Newton John)
Perez Hilton (Perez Hilton)
Andrew Rannells (Andrew Rannells)
Neil Patrick Harris (Bryan Ryan, school board member)
Tyra Banks (owner of Bichette modeling agency)
Kathy Griffin (Tammy Jean Albertson, judge of the 2011 Western Ohio Regional Show Choir Championship)
Ricky Martin (Spanish teacher David Martinez)
Santiago and Alejandro's Adventure

Me
Happy reading, Gleeks.