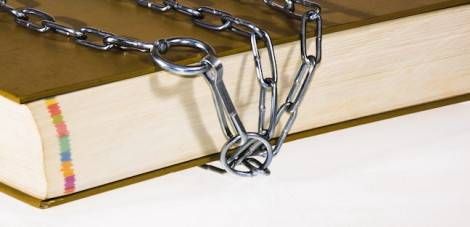 This content contains affiliate links. When you buy through these links, we may earn an affiliate commission.
Four writers from three different countries didn't intend to bring down the Kuwaiti government in 1998. Surely none of them can be blamed for the 16 censorious years that followed. Yet it was their books that, in the words of best-selling Kuwaiti novelist Bothayna al-Essa, "led to the resignation of the government and a vote of no-confidence."
This crisis over these books ushered in a new era of book-banning in Kuwait. This censoriousness increased sharply in the last decade, but Kuwaiti writers have also given it fierce pushback. And with some result: A few publishers at this year's Kuwait International Book Fair think that country might finally be turning the corner.
Kuwait is a country with a strong literary tradition. Things changed in 1998 when four books "resulted in the questioning of the Minister of Information and the dismissal of the Secretary-General of the National Council for Culture, Arts, and Letters, and the resignation of the government to avoid accountability and pressure from members of parliament," according to award-winning Kuwaiti novelist Saud Alsanousi.
The Guardian has an overview of the issues at stake: "'It's like they were selling heroin to schoolkids': censorship hits booksellers at Kuwait book fair." ArabLit ran the full, translated Q&As with best-selling and award-winning authors Bothayna al-Essa and Saud Alsanousi.
But what about those four radical writers who "led to the resignation of the government and a vote of no-confidence"? What could their books teach us now?
The writers in question are Nasr Hamid Abu Zeid, Ghassan Kanafani, Nawal El Saadawi, and Adonis. Although two are deceased, the works of all four remain controversial.
Nasr Hamid Abu Zayd (1943-2010)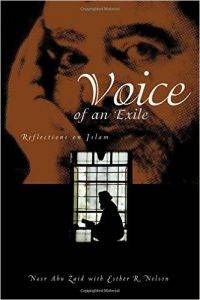 Abu Zayd was an Egyptian Qur'anic theorist, a committed Muslim, and an academic who wrote on the Qur'an.
Egyptian novelist Youssef Rakha (Sultan's Seal, The Crocodiles) called Abu Zayd his "hero of free speech" at the 2011 Hay Festival. To be clear, Abu Zayd was avowedly Muslim and never wanted to be read as an anti-Muslim critic.
Abu Zayd's Arabic works largely haven't been translated. But he also wrote in English. Perhaps his most accessible book in English is Voice of an Exile: Reflections on Islam (with Esther R. Nelson).
Ghassan Kanafani (1936-1972)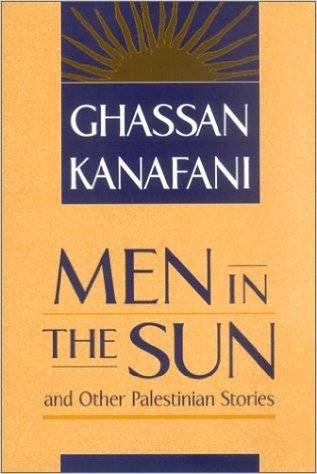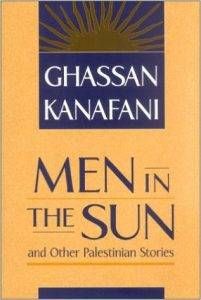 More than forty years ago, Palestinian writer Ghassan Kanafani was assassinated. Yet readers and writers around the world continue to debate and discuss his works.
Earlier this year, a Canadian school board suspended a teacher, apparently for giving a speech in which she called the assassinated Palestinian writer a martyr.
Men in the Sun, a novella about refugees trying to smuggle themselves into a new life, continues to make itself felt. Hilary Kilpatrick translated it to English; several shrt stories round out the collection.
Nawal El Saadawi (1931 – )
Once, Egyptian writer Nawal El Saadawi, celebrated for her brash feminism, was the best-known Egyptian author after Nobel laureate Naguib Mahfouz.
That title has now been taken by pop author and commentator Alaa al-Aswany. But over the years, El Saadawi's works have stayed in print, both in Arabic and in translation. Three were re-released last year: Woman at Point Zero, The Hidden Face of Eve, and God Dies by the Nile and Other Novels.
The re-releases focus on her fiction, yet it is El Saadawi's memoirs that have been much more telling. Celebrated Egyptian poet Iman Mersal recommends Awraqi…Hayati (1995), which is not in translation. Novelist Amitav Ghosh recommends Memoirs from a Women's Prison.
Adonis (1930 – )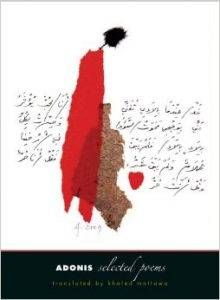 Syrian poet and perpetual Nobel Laureate listee Adonis is the most controversial among these four controversial writers. His poetry has undoubtedly pushed the genre in new directions. His discussion of poetry — such as his writing on ambiguity — has also been ground-breaking. Yet his socio-political commentary, and sometimes the lack thereof, has disappointed his fellow Syrians.
You can read part of Adonis: Selected Poems, translated by Libyan poet Khaled Mattawa, online. Poet Sinan Antoon has also published a criticism of the translation.