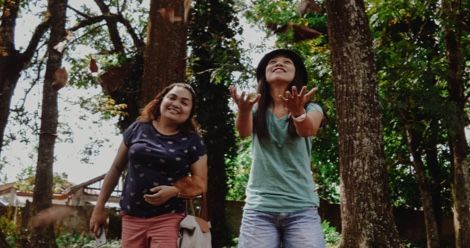 Lists
5 Books by Women to Read During Filipino American History Month
This content contains affiliate links. When you buy through these links, we may earn an affiliate commission.
As movements for better representation are getting recognized in arts, media, and business, the plight of minority groups is coming to light. All-Asian films like Crazy Rich Asians and the wildly successful Netflix movie To All the Boys I've Loved Before focused on Asian characters. However, these films barely touched the surface of the deep lack of diversity and representation.
"When people hear the word 'Asian,' Filipinos are rarely the first people that come to mind," says Anthony Ocampo in his book The Latinos of Asia: How Filipino Americans Break the Rules of Race. Ocampo, who has a doctorate in sociology from UCLA, was rejected from participation in a study that involves Asian Americans. I am not a Filipino American, but when I read this in Ocampo's book, I also got angry. As a Filipino, who gets to tell me I am not Asian enough? Why do we remain invisible when Filipino Americans are the third largest Asian American group after Chinese Americans? In fact, as Ocampo's book states, Filipino Americans helped shape the Asian American identity.
As October is Filipino American History Month, we celebrate the contributions of Filipino Americans in American society with this year's theme "Pinay Visionaries: Celebrating Filipina American Women." The following list of books indeed celebrate Filipina American women who still find their way back home with their stories.
A reference to Carlos Bulosan's classic America Is in the Heart, Castillo's debut novel chronicles a queer woman's immigrant experience in the United States.
As most Filipinos who plan a career abroad, Hero is a student of medicine in the Philippines. But as she learns about the government's atrocities, she drops out of college to join a guerrilla movement. However, she is arrested and persecuted. After being renounced by her parents due to her political beliefs, Hero goes to the U.S. to live with her relatives. In a new country where she barely knows anyone, she must find a home—no matter what it means.
Like Gina Apostol and Jessica Hagedorn, Alvar writes on the Filipino diaspora.
The nine stories in this debut collection feature Filipinos who left their homeland to seek better opportunities abroad. There's a housemaid, a teacher, a nurse, and a pharmacist living in different parts of the world such as North America, Asia, and the Middle East.
Each of them fight a personal battle as they work to provide for their families back home.
With all the current immigration problems the U.S. faces, this book is very timely and relevant.
Jasmine de los Santos, a 17-year-old Filipino immigrant, bags a scholarship that will fund her college studies. But her dream shatters when she finds out that her parents keep a secret—they are "TNTs" (tago nang tago or undocumented immigrants).
De la Cruz's novel explores the U.S. immigration problems and how they affect young adults.
A John Newbery Medal-award winning children's novel, Kelly's Hello, Universe celebrates diversity.
There's Virgil Salinas, a taciturn Filipino American boy; Virginia Somerset, a deaf and sad girl; Kaori Tanaka, a Japanese American psychic; and Chet Bullens, the bully and story's villain. Their worlds entwine on one fateful day—a friendship is born and justice is served as well.
The First Impulse unfolds the tragic story of film critic couple Alexis Tioseco and Nika Bohinc, who were murdered at their home in Quezon City, Philippines in September 2009. Until now, no one knows the mastermind behind the senseless killings.
Fantauzzo, a Filipino American, also weaves her own narrative into this creative nonfiction. A genre-bending work, it offers a social commentary to the state of Duterte's Philippines.
---
I hope you give these women a try to know more about the plights of Filipino immigrants in the U.S. and elsewhere. And if you need more books by Filipino authors, check out this post: 5 Must-Reads of Philippine Literature.
What else do you think we should read this month?