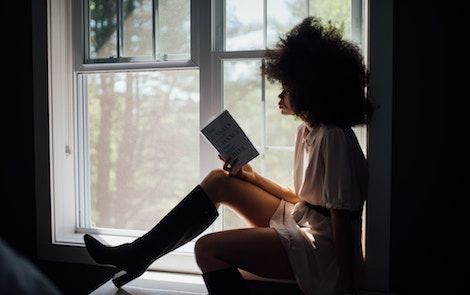 Lists
50 Must-Read Books By Debut Authors for January–June 2019
This content contains affiliate links. When you buy through these links, we may earn an affiliate commission.
Sponsored by I Am Yours: A Shared Memoir by Reema Zaman, from Amberjack Publishing.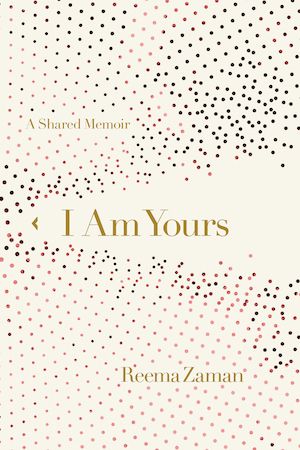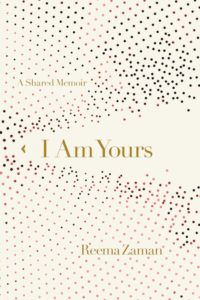 To Speak is a Revolution. I Am Yours tells of Reema's unwavering fight to free her voice from those who have sought to silence her. Moving from Bangladesh to Thailand, New York, and Oregon, it explores her struggles with racism, misogyny, abuse, and anorexia in incisive, poetic prose. I Am Yours is the first English-language memoir by a woman from Bangladesh that so powerfully explores the intersection of personal and political, for the sake of creating a world where all voices are welcome and respected. Because we're in this together. You are mine, and I am yours.
---
I don't know about all of you, but one of my very favorite things as a reader is discovering an author's first book and telling everyone I know about it. So many new authors debut every year, but have no fear – I've whittled the list down for you. Here are 50 must-read debuts from the first half of 2019 that you NEED on your TBR this instant. Book synopses are provided by Goodreads.
Sisters Lu and Min have always understood their places as princesses of the Empire. Lu knows she is destined to become the dynasty's first female ruler, while Min is resigned to a life in her shadow. Then their father declares their male cousin Set the heir instead—a betrayal that sends the sisters down two very different paths.
White Stag by Kara Barbieri (January 8)
As the last child in a family of daughters, seventeen-year-old Janneke was raised to be the male heir. While her sisters were becoming wives and mothers, she was taught to hunt, track, and fight. On the day her village was burned to the ground, Janneke—as the only survivor—was taken captive by the malicious Lydian and eventually sent to work for his nephew Soren.
Plunked into a new high school and sweating a ridiculous amount from the oppressive Texas heat, Norris Kaplan finds himself cataloging everyone he meets: the Cheerleaders, the Jocks, the Loners, and even the Manic Pixie Dream Girl. Making a ton of friends has never been a priority for him, and this way he can at least amuse himself until it's time to go back to Canada, where he belongs. But the night of the prom, Norris screws everything up royally. As he tries to pick up the pieces, he realizes it might be time to stop hiding behind his snarky opinions and start living his life—along with the people who have found their way into his heart.
We Cast a Shadow by Maurice Carlos Ruffin (January 29)
How far would you go to protect your child? The unnamed narrator faces an impossible decision. Like any father, he just wants the best for his son Nigel, a biracial boy whose black birthmark is growing larger by the day. In this near-future society plagued by resurgent racism, segregation, and expanding private prisons, our narrator knows Nigel might not survive. Having watched the world take away his own father, he is determined to stop history from repeating itself. There is one potential solution: a new experimental medical procedure that promises to save lives by turning people white.
Kin Stewart is an everyday family man: working in I.T., trying to keep the spark in his marriage, struggling to connect with his teenage daughter, Miranda. But his current life is a far cry from his previous career…as a time-traveling secret agent from 2142. Stranded in suburban San Francisco since the 1990s after a botched mission, Kin has kept his past hidden from everyone around him, despite the increasing blackouts and memory loss affecting his time-traveler's brain. Until one afternoon, his "rescue" team arrives—eighteen years too late.
Katie Gregory feels like life is looking up: she's snagged a great job in New York City and is falling for a captivating artist—and memories of her traumatic past are finally fading. Katie's life fell apart almost a decade earlier, during an idyllic summer at her family's cabin on Eagle Lake when her best friend accused her father of sexual assault. Throughout his trial and imprisonment, Katie insisted on his innocence, dodging reporters and clinging to memories of the man she adores. Now he's getting out.
Raina Anand may have finally given in to family pressure and agreed to let her grandmother play matchmaker, but that doesn't mean she has to like it–or that she has to play by the rules. Nani always took Raina's side when she tried to push past the traditional expectations of their tight-knit Indian-immigrant community, but now she's ambushing Raina with a list of suitable bachelors. Is it too much to ask for a little space? Besides, what Nani doesn't know won't hurt her…
When an unnamed narrator moves her family from the city of Atlanta to its wealthy suburbs, she discovers that neither the times nor the people have changed since her childhood in a small southern town. Despite the intervening decades, the woman, known only as The Mother, is met with the same questions: Where are you from? No, where are you really from? The American-born daughter of Bengali immigrant parents, her truthful answer, here, is never enough. She finds herself navigating a climate of lingering racism with three daughters in tow and a husband who spends more time in business class than at home.
EnchantEe by Gita Trelease (February 5)
When smallpox kills her parents, Camille Durbonne must find a way to provide for her frail, naive sister while managing her volatile brother. Relying on petty magic—la magie ordinaire—Camille painstakingly transforms scraps of metal into money to buy the food and medicine they need. But when the coins won't hold their shape and her brother disappears with the family's savings, Camille must pursue a richer, more dangerous mark: the glittering court of Louis XVI and Marie Antoinette.
Melati Ahmad looks like your typical moviegoing, Beatles-obsessed sixteen-year-old. Unlike most other sixteen-year-olds though, Mel also believes that she harbors a djinn inside her, one who threatens her with horrific images of her mother's death unless she adheres to an elaborate ritual of counting and tapping to keep him satisfied. But there are things that Melati can't protect her mother from. On the evening of May 13th, 1969, racial tensions in her home city of Kuala Lumpur boil over. The Chinese and Malays are at war, and Mel and her mother become separated by a city in flames.
American Pop by Snowden Wright (February 5)
Moving from Mississippi to Paris to New York and back again, a saga of family, ambition, passion, and tragedy that brings to life one unforgettable Southern dynasty—the Forsters, founders of the world's first major soft-drink company—against the backdrop of more than a century of American cultural history.
Max is 14, and anorexic. His eating disorder has pretty much taken over his whole life. In the midst of a family crisis, Max's eating disorder quickly deteriorates. Anorexia pulls him further and further away from his family and friends, until he feels totally alone. Can anyone help him find a way out?
Born in a dismal room in a pet store, Alastair the African grey parrot dreams of escape to bluer skies. He'd like nothing more than to fly away to a palm tree with his beloved sister, Aggie. But when Aggie is purchased by twelve-year-old Fritz, and Alastair is adopted by elderly dance-enthusiast and pie-baker Albertina Plopky, the future looks ready to crash-land.
In a world ruled by fierce warrior queens, a grand empire was built upon the backs of Phoenix Riders—legendary heroes who soared through the sky on wings of fire—until a war between two sisters ripped it all apart. Sixteen years later, Veronyka is a war orphan who dreams of becoming a Phoenix Rider from the stories of old. After a shocking betrayal from her controlling sister, Veronyka strikes out alone to find the Riders—even if that means disguising herself as a boy to join their ranks.
The Butler family has had their share of trials—as sisters Althea, Viola, and Lillian can attest—but nothing prepared them for the literal trial that will upend their lives. Althea, the eldest sister and substitute matriarch, is a force to be reckoned with and her younger sisters have alternately appreciated and chafed at her strong will. They are as stunned as the rest of the small community when she and her husband Proctor are arrested, and in a heartbeat the family goes from one of the most respected in town to utter disgrace. The worst part is, not even her sisters are sure exactly what happened.
Celi Rivera's life swirls with questions. About her changing body. Her first attraction to a boy. And her best friend's exploration of what it means to be genderfluid. But most of all, her mother's insistence she have a moon ceremony when her first period arrives. It's an ancestral Mexica ritual that Mima and her community have reclaimed, but Celi promises she will NOT be participating. Can she find the power within herself to take a stand for who she wants to be?
At the Medio School for Girls, distinguished young women are trained for one of two roles in their polarized society. Depending on her specialization, a graduate will one day run a husband's household or raise his children, but both are promised a life of comfort and luxury, far from the frequent political uprisings of the lower class. Daniela Vargas is the school's top student, but her bright future depends upon no one discovering her darkest secret—that her pedigree is a lie.
When Keralie intercepts a comm disk coming from the House of Concord, what seems like a standard job goes horribly wrong. Upon watching the comm disks, Keralie sees all four queens murdered in four brutal ways. Hoping that discovering the intended recipient will reveal the culprit – information that is bound to be valuable bartering material with the palace – Keralie teams up with Varin Bollt, the Eonist messenger she stole from, to complete Varin's original job and see where it takes them.
In the former United States, sixteen-year-old Noam Álvaro wakes up in a hospital bed, the sole survivor of the viral magic that killed his family and made him a technopath. His ability to control technology attracts the attention of the minister of defense and thrusts him into the magical elite of the nation of Carolinia.
Charlie O'Reilly is an only child. Which is why it makes everyone uncomfortable when he talks about his brother. Liam, his eight-year-old kid brother, who, up until a year ago, slept in the bunk above Charlie, took pride in being as annoying as possible, and was the only person who could make Charlie laugh until it hurt. Then came the morning when the bunk, and Liam, disappeared forever.
When Jack and Kate meet at a party, bonding until sunrise over their mutual love of Froot Loops and their favorite flicks, Jack knows he's falling—hard. Soon she's meeting his best friends, Jillian and Franny, and Kate wins them over as easily as she did Jack. Jack's curse of almost is finally over. But this love story is…complicated.
As a new assassin in the Basbowen family, Amastan already having second thoughts about taking a life. A scarcity of contracts ends up being just what he needs. Until, unexpectedly, he finds the body of a very important drum chief. Until, impossibly, Basbowen's finest start showing up dead, with their murderous jaan running wild in the dusty streets of Ghadid. Until, inevitably, Amastan is ordered to solve these murders, before the family gets blamed.
My Lovely Wife by Samantha Downing (March 26)
Our love story is simple. I met a gorgeous woman. We fell in love. We had kids. We moved to the suburbs. We told each other our biggest dreams, and our darkest secrets. And then we got bored. We look like a normal couple. We're your neighbors, the parents of your kid's friend, the acquaintances you keep meaning to get dinner with. We all have secrets to keeping a marriage alive. Ours just happens to be getting away with murder.
Uprooted from the city, Violet Saunders doesn't have much hope of fitting in at her new school in Four Paths, a town almost buried in the woodlands of rural New York. The fact that she's descended from one of the town's founders doesn't help much, either—her new neighbours treat her with distant respect, and something very like fear. When she meets Justin, May, Isaac, and Harper, all children of founder families, and sees the otherworldly destruction they can wreak, she starts to wonder if the townsfolk are right to be afraid.
James Mills isn't sure he can forgive his parents for dragging him away from his life, not to mention his best friend and sister, Anna. He's never felt so alone. Enter Tomas. Falling for Tomas is unexpected, but sometimes the best things in life are. Then their world splits apart.
Princess Hesina of Yan has always been eager to shirk the responsibilities of the crown, but when her beloved father is murdered, she's thrust into power, suddenly the queen of an unstable kingdom. Determined to find her father's killer, Hesina does something desperate: she engages the aid of a soothsayer—a treasonous act, punishable by death… because in Yan, magic was outlawed centuries ago.
A girl who can speak to gods must save her people without destroying herself. A prince in danger must decide who to trust. A boy with a monstrous secret waits in the wings. Together, they must assassinate the king and stop the war. In a centuries-long war where beauty and brutality meet, their three paths entwine in a shadowy world of spilled blood and mysterious saints, where a forbidden romance threatens to tip the scales between dark and light.
In the humdrum town of Moormouth, Walter Mortinson's unusual inventions cause nothing but trouble. After one of his contraptions throws the town into chaos, Walter's mother demands he cut the nonsense and join the family mortuary business. Far off on Flaster Isle, famed inventor Horace Flasterborn plans to take Walter under his wing, just as he did Walter's genius father decades ago. When a letter arrives by unusual means offering Walter an apprenticeship, it isn't long before Walter decides to flee Moormouth to achieve his destiny.
In a sealed-off city, it begins with a hunt. A young woman, Lena, running for her life, convicted of being a mage and sentenced to death. Her only way to survive is to trust those she has been brought up to fear – those with magic. On the other side of the locked gates is a masked lady, Constance, determined to find a way back in. She knows only too well how the people of Duke's Forest loathe magic. Years ago she escaped before her powers were discovered. But now she won't hide who she is any longer.
Convinced his mother has been abducted by aliens, Charlie Dickens spends his nights with an eye out for UFOs, hoping to join her. After all, she said the aliens would come back for him. Charlie will admit that he doesn't have many reasons to stick around; he doesn't get along well with his father, he's constantly bullied at school and at work, and the only friend he has is his 600-pound neighbor Geoffrey, and Geoffrey's three-legged dog, Tickles
Willow loves the woods near her house. They're calm and quiet, so different from her own turbulent emotions, which she keeps locked away. When her emotions get the better of her one day, she decides to run away into the woods. There, she meets Pilu, a lost tree spirit who can't find her way back home—which turns out to be the magnolia grove Willow's mom used to take her to. Willow offers to help Pilu, and the two quickly become friends.
The Binding by Bridget Collins (April 16)
For as long as he can recall, Emmett has been drawn to books, even though they are strictly forbidden. Bookbinding is a sacred calling, Seredith informs her new apprentice, and he is a binder born. Emmett learns to hand-craft the elegant leather-bound volumes. Within each one they will capture something unique and extraordinary: a memory. Within the pages of the books they create, secrets are concealed and the past is locked away. As Emmett begins to settle into his new circumstances, everything he thought he understood about his life will be dramatically rewritten.
Esha is a legend, but no one knows. It's only in the shadows that she moonlights as the Viper, the rebels' highly skilled assassin. She's devoted her life to avenging what she lost in the royal coup, and now she's been tasked with her most important mission to date: taking down the ruthless General Hotha.
The Farm by Joanne Ramos (May 7)
Nestled in the Hudson Valley is a sumptuous retreat boasting every amenity: organic meals, private fitness trainers, daily massages–and all of it for free. In fact, you get paid big money–more than you've ever dreamed of–to spend a few seasons in this luxurious locale. The catch? For nine months, you belong to the Farm. You cannot leave the grounds; your every move is monitored. Your former life will seem a world away as you dedicate yourself to the all-consuming task of producing the perfect baby for your überwealthy clients.
First Son Alex Claremont-Diaz is the closest thing to a prince this side of the Atlantic. With his intrepid sister and the Veep's genius granddaughter, they're the White House Trio, a beautiful millennial marketing strategy for his mother, President Ellen Claremont. International socialite duties do have downsides—namely, when photos of a confrontation with his longtime nemesis Prince Henry at a royal wedding leak to the tabloids and threaten American/British relations.
In Russia, in the summer of 1914, as war with Germany looms and the Czar's army tightens its grip on the local Jewish community, Miri Abramov and her brilliant physicist brother, Vanya, are facing an impossible decision. Since their parents drowned fleeing to America, Miri and Vanya have been raised by their babushka, a famous matchmaker who has taught them to protect themselves at all costs: to fight, to kill if necessary, and always to have an escape plan. But now, with fierce, headstrong Miri on the verge of becoming one of Russia's only female surgeons, and Vanya hoping to solve the final puzzles of Einstein's elusive theory of relativity, can they bear to leave the homeland that has given them so much?
When eleven-year-old Jingwen moves to a new country, he feels like he's landed on Mars. School is torture, making friends is impossible since he doesn't speak English, and he's often stuck looking after his (extremely irritating) little brother, Yanghao. To distract himself from the loneliness, Jingwen daydreams about making all the cakes on the menu of Pie in the Sky, the bakery his father had planned to open before he unexpectedly passed away.
Rosa is cursed by the sea–at least that's what they say. Dating her is bad news, especially if you're a boy with a boat. But Rosa feels more caught than cursed. Caught between cultures and choices. Between her abuela, a beloved healer and pillar of their community, and her mother, an artist who crashes in and out of her life like a hurricane. Between Port Coral, the quirky South Florida town they call home, and Cuba, the island her abuela refuses to talk about.
Twelve-year-old Nova is eagerly awaiting the launch of the space shuttle Challenger–it's the first time a teacher is going into space, and kids across America will watch the event on live TV in their classrooms. Nova and her big sister, Bridget, share a love of astronomy and the space program. They planned to watch the launch together. But Bridget has disappeared, and Nova is in a new foster home.
Fatima lives in the city of Noor, a thriving stop along the Silk Road. There the music of myriad languages fills the air, and people of all faiths weave their lives together. However, the city bears scars of its recent past, when the chaotic tribe of Shayateen djinn slaughtered its entire population — except for Fatima and two other humans. Now ruled by a new maharajah, Noor is protected from the Shayateen by the Ifrit, djinn of order and reason, and by their commander, Zulfikar.
When Ben De Backer comes out to their parents as nonbinary, they're thrown out of their house and forced to move in with their estranged older sister, Hannah, and her husband, Thomas, whom Ben has never even met. Struggling with an anxiety disorder compounded by their parents' rejection, they come out only to Hannah, Thomas, and their therapist and try to keep a low profile in a new school.
Zafira is the Hunter, disguising herself as a man when she braves the cursed forest of the Arz to feed her people. Nasir is the Prince of Death, assassinating those foolish enough to defy his autocratic father, the king. If Zafira was exposed as a girl, all of her achievements would be rejected; if Nasir displayed his compassion, his father would punish him in the most brutal of ways. Both are legends in the kingdom of Arawiya—but neither wants to be.
When a surprise engagement between Khalid and Hafsa is announced, Ayesha is torn between how she feels about the straightforward Khalid and his family; and the truth she realizes about herself. But Khalid is also wrestling with what he believes and what he wants. And he just can't get this beautiful, outspoken woman out of his mind. It's Pride and Prejudice with a modern, Muslim twist.
Eleven-year-old Mimi Mackson comes from a big Indian American family: Dad's a renowned food writer, Mom's a successful businesswoman, and her three older siblings all have their own respective accomplishments. It's easy to feel invisible in such an impressive family, but Mimi's dream of proving she's not the least-talented member of her family seems possible when she discovers a contest at the new bakery in town. But when Mimi's dad returns from a business trip, he's mysteriously lost his highly honed sense of taste. Without his help, Mimi will never be able to bake something impressive enough to propel her to gastronomic fame.
The Vexations by Caitlin Horrocks (June 11)
Erik Satie begins life with every possible advantage. But after the dual blows of his mother's early death and his father's breakdown upend his childhood, Erik and his younger siblings — Louise and Conrad — are scattered. Later, as an ambitious young composer, Erik flings himself into the Parisian art scene, aiming for greatness but achieving only notoriety.
Seventeen-year-old Xochi loves her job as live-in governess for tween genius Pallas, enchanted by the girl's pagan rock star parents and the storybook Victorian mansion they share with their band, Lady Frieda. Determined to deserve the fairy tale life she's fallen into, Xochi does her best to put Pallas's needs before her own–ignoring the grief that lingers from her grandmother's death and rejecting her growing attraction to Pallas's guitar player dad, who shares her half Mexican heritage and troubled past.
Nottingham by Nathan Makaryk (June 18)
England, 1191. King Richard is half a world away, fighting for God and his own ambition. Back home, his country languishes, bankrupt and on the verge of anarchy. People with power are running unchecked. People without are growing angry. And in Nottingham, one of the largest shires in England, the sheriff seems intent on doing nothing about it. As the leaves turn gold in the Sherwood Forest, the lives of six people—Arable, a servant girl with a secret, Robin and William, soldiers running from their pasts, Marion, a noblewoman working for change, Guy of Gisbourne, Nottingham's beleaguered guard captain, and Elena Gamwell, a brash, ambitious thief—become intertwined.
Wicked Fox by Kat Cho (June 25)
No one in modern-day Seoul believes in the old fables anymore, which makes it the perfect place for Gu Miyoung and her mother to hide in plain sight. Miyoung is a Gumiho, a nine-tailed fox, who must eat the souls of men to survive. She feeds every full moon—eating the souls of men who have committed crimes, but have evaded justice. Her life is upended when she kills a dokkaebi, a murderous goblin, in the forest just to save the life of a human boy. But after Miyoung saves Jihoon's life, the two develop a tenuous friendship that blooms into romance forcing Miyoung to choose between her immortal life and Jihoon's.