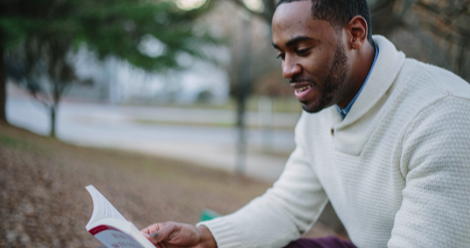 Lists
Books by Black Authors That Should Be on Everyone's Bookshelves
This content contains affiliate links. When you buy through these links, we may earn an affiliate commission.
Black History Month may be over, but that doesn't mean you can't celebrate Black writers every day. There are countless books out there that I have read and hold near and dear to my heart. Compiling a list of my favorite books by Black authors was no easy task, but here are the books and authors that I think everyone should know about.
Yaa Gyasi's debut novel tells the story of two half-sisters. One stays behind in Ghana and marries a British soldier, while the other is sold into slavery. The book follows the descendent of each sister up until the present day. Homegoing comes from the idea that when an enslaved African dies, their soul goes back to Africa. As I was reading it, I couldn't help but think about the relatives that I have in Africa, the ones that didn't get captured. I don't know where they are, or even if they look like me. Homegoing is an amazing book about culture and identity, and is truly a masterpiece.
This book is perfect; Angie Thomas is perfect and I will fight you if you have anything negative you can say about it. Starr Carter witnesses her childhood friend Khalil get shot by a police officer. She goes to a predominately white school where her friends don't know that she knew Khalil or that she was there the night he got shot. It's obviously relevant to what's going on today, with themes of racism, microaggressions and police brutality.
Before you hit me with "Wait, I thought Junot Díaz was Dominican." Yes, he is, but he also counts as Afro-Latino. We should remember that they're black, too; their stories and narratives are just as important and cannot be ignored. Wao is a depressing novel, but it is absolutely beautiful. Oscar is fat, a nerd, and terrible with women. The complete opposite of a stereotypical hyper-masculine Dominican man. Díaz does a wonderful job of taking you into a culture that you might not be exposed to. And if you're ever confused, don't worry—there are footnotes throughout the novel.
March by John Lewis
March is a three-part graphic novel about civil rights activist and Congressman John Lewis. how and when he meets Martin Luther King Jr., the Nashville Student Movement, and the historic March on Washington. Putting his story in the form of a graphic novels brings history to a whole new generation of children and readers.
Maya Angelou could do no wrong in my eyes, and this book is absolutely superb. The book follows Maya from the age of three to seventeen, when she gives birth to her baby. It deals with her experience with racism, rape. Maya's life wasn't easy. Though you may be uncomfortable while reading the autobiography, push through that feeling of uneasiness and keep reading. Maya's autobiography also reclaimed black womanhood, identity, and bashes stereotypes that people might have had (and still have) about black women. And you know that if a book is frequently banned in schools, it has to be good.
What are some of your favorite books by black authors that you think I should add my bookshelf?