Books Guaranteed to Bust Your Reading Slump
This post contains affiliate links. When you buy through these links, Book Riot may earn a commission.
We've all been there: the dreaded reading slump. Reading slumps can seem intolerable since they go on forever and you never know how you'll make it through (or if, ugh). But then somehow you find a magical book that jolts you out of it. Even Rioters are not immune to the book slump. For everyone who is out there now in reading slump land, here are some of Book Riot writers' all-time favorite guaranteed slumpbusters.
Who you going to call? Slumpbusters!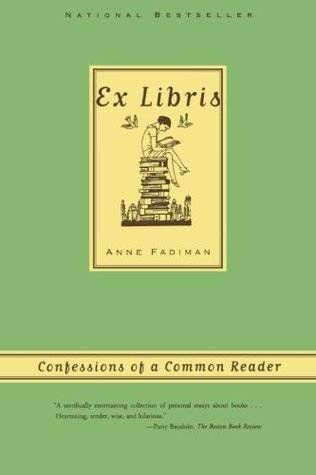 It took me a while to figure out I couldn't cure my reading slump with just a good novel. I had to fall in love with reading again. Anne Fadiman's short (162 pages) memoir that compiles essays about her lifelong passion for reading jolted me out of my slump by helping me remember how much I love to read and how meaningful books have been for me over my life. I read it the first week in January a few years ago, and it was a refreshing spark that lasted through a whole year of reading. I would recommend it to anyone looking to get out of a slump and back in touch with their relationship to reading. —Sarah S. Davis
Not only did this book get me through a reading slump, it got me through the 2016 U.S. Presidential election. The book should get a gold-star for that alone. It is completely delightful and lovely with a main character, Dimple, who I alternated between wanting to hug, befriend, mentor, and shrink in order to keep in my pocket because she's just so great. If rooting for a lovely, smart, independent character while also laughing is what your life needs right now, let Dimple, and Rishi, bring some joy into your life and get you back to getting lost inside a book.—Jamie Canaves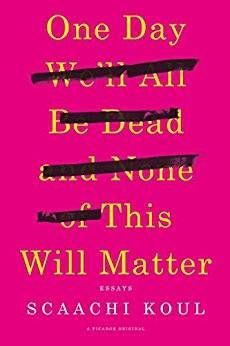 Some people have slumps between long spells of reading, but of late I've only been having standalone books which I'm able to complete between months of DNFing everything in sight. Scaachi Koul's memoir was hilarious and excellent. Her writing flows in a way that compellingly pulls you in regardless of how shitty a day you've had or how much is on your mind. It's one of the most honest, genuine books I've read in a while, and it was a great reading slump breakthrough for me. I read it in one sitting, but it's also a good pick to keep in your bag for rereads or reading on your commute.—Deepali Agarwal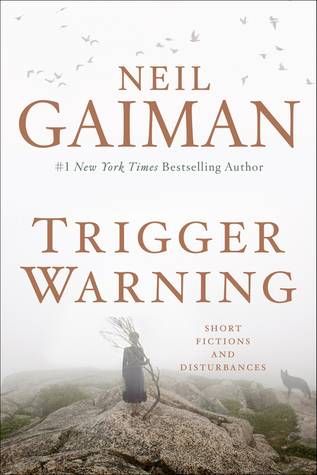 I go back to Neil's introductions to remind myself that stories can still happen, to read and to write. Trigger Warning is an inspiring piece of work, showing his various collected short stories and poems, running the gauntlet from melancholy hope to downright horror. There's even some black comedy with a short story about a tanning cream that changes the narrator's older sister. This collection gives me the courage to try new books, to find more words before I forget them. —Priya Sridhar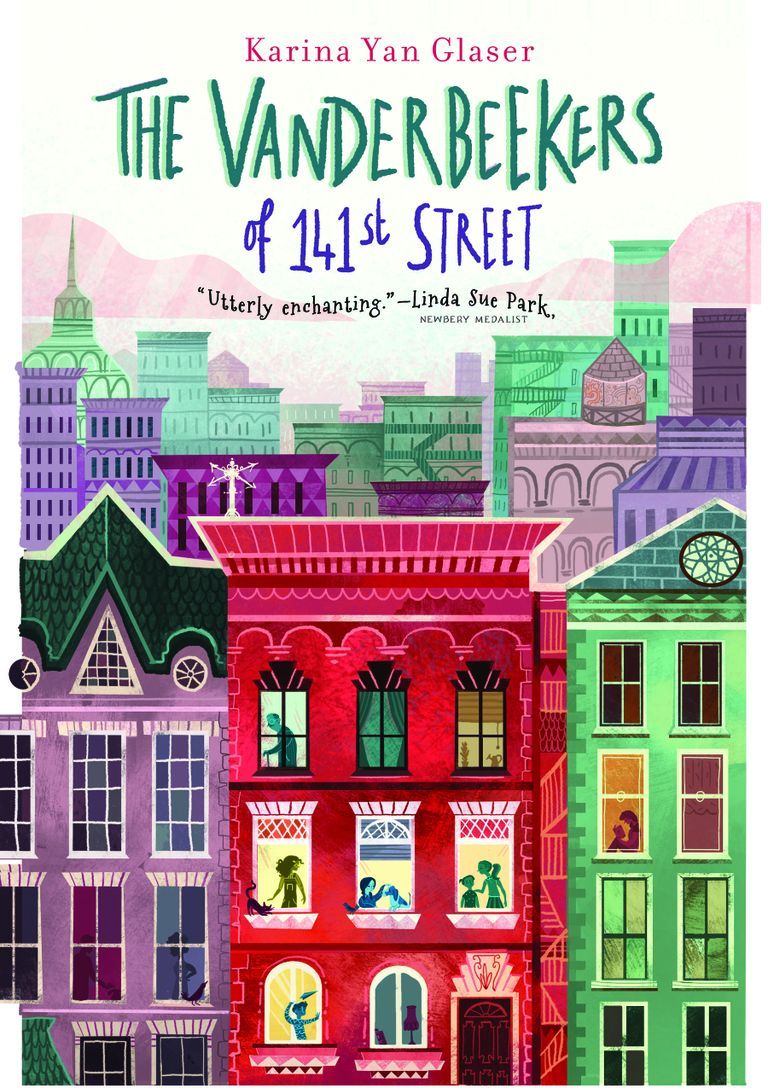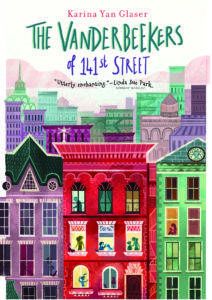 My normal reading slump strategy is to re-read an old favorite; nearly any old favorite will do, and the longer it's been a favorite, the better—which means I often re-read books for younger readers. But I busted this slump, which is sort of an ongoing state of being as a woman living in the world in 2017, with a new favorite, which happens to be a book for younger readers. Fellow Rioter Karina Glaser managed to capture everything that I love about so many middle grade books of my youth, all in one lovely, modern story about a family of nifty kids. Guaranteed feel-good slumpbusting, with a side of feelings. —Annika Barranti Klein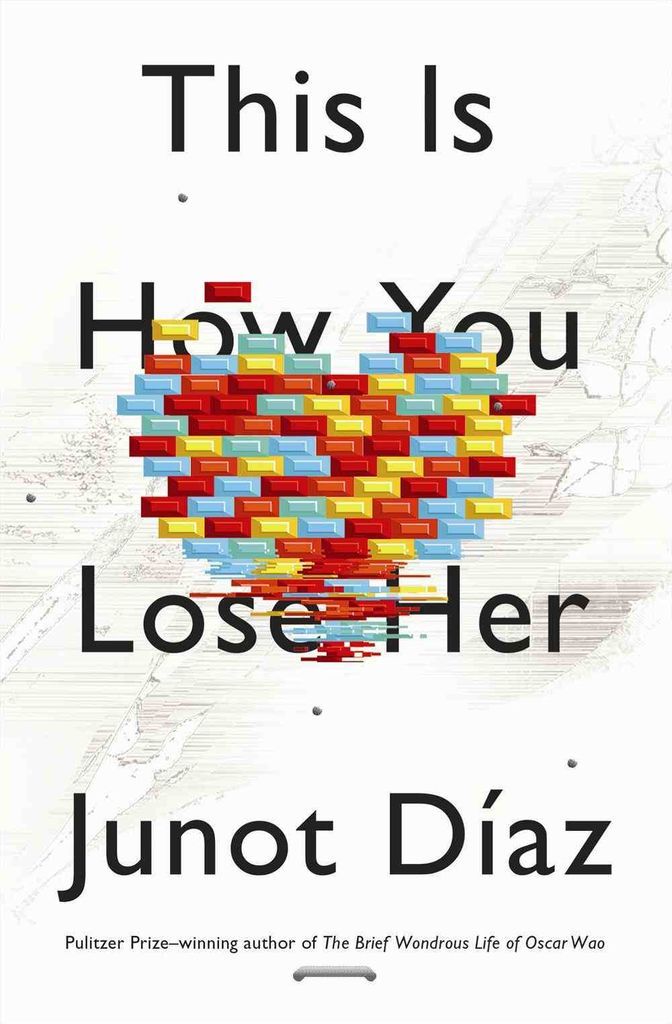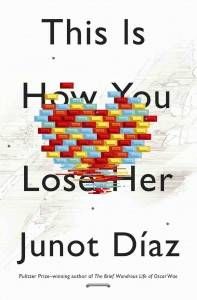 I find myself returning to Díaz's writing whenever I'm in a reading or writing slump. There's something about his language and the way that his voice comes to life that centers me creatively. This is How You Lose Her is his second collection of short stories and his most recent book. The first paragraph of the first story is enough to drag you in and keep you there.—Rachel Wagner
I was a voracious reader as a kid, but in high school I got bogged down by the increased pressure of assignments, grades, and reading thick classics for English class. I feared that books had lost their magical ability to transport me out of my head and into another world. When I picked up The Goose Girl, though, I couldn't put it down. I was enraptured by the beautiful prose of this YA fantasy about Ani, a humble princess who can speak to animals but gets tongue-tied around people. I procrastinated on my homework to see how Ani overcomes a mutiny and stolen identity. When I finished, I had fallen in love with the power of a good story all over again.—Emily Polson
When I'm in a true reading slump, I search for comfort. I search for the known. I search for the first book that sparked that desire to consume every book I come in contact with. I need something to remind me of that feeling where you literally can't bring yourself to put a book down. Where you spend your day at work thinking about getting back home so you can finish. And for me, that book is The Giver by Lois Lowry. For me, slumpbusters have to be a quick read that is highly engaging, and The Giver fits both of those requirements. I've also found in general that middle grade or young adult books are a great way to break myself out of the dreading reading slump.—Elizabeth Allen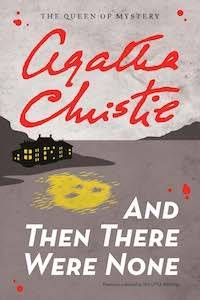 Anything by Agatha Christie
Reading anything by the Queen of Crime usually snaps me right out of a reading slump. Even if it's a book of hers I've read before, I've probably forgotten who the murderer is, and it's always fun to guess. There's something comforting about Christie's formula—strangers gathered together, including at least one spinster and one retired general; a country house, a train, or a small village; a very effective poison. Stir all and combine—that makes me remember that there's nothing better than settling in and finishing a book in one sitting. Some of my favourite Christies to beat a slump: Murder on the Orient Express, The ABC Murders, and anything starring Miss Marple.—Kathleen Keenan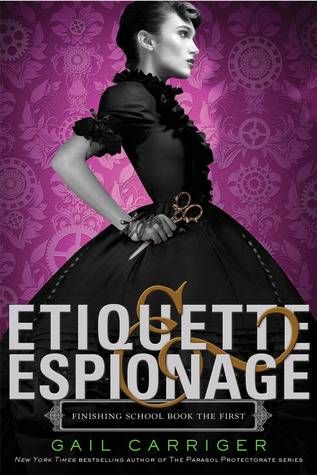 Steampunk Romance
When I'm in a slump, it's usually because I need something light and energizing to read, and for me that seems to mean steampunk romance. Gail Carriger, Bec McMaster, and Meljean Brook are my go-tos. They balance adventure, romance, travel, and dirigibles in a way that always lifts me out of my slump and reminds me of what I love about reading.—Aimee Miles
A Lover's Shame by AlTonya Washington
When I am in a reading slump, I have to read a familiar favorite, which is usually anything by AlTonya Washington. Her Ramsey/Tesano saga is one that I never tire of rereading. Isak and Sabella's story in A Lover's Shame is one that I know by heart and is filled with Washington's signature threads of mystery, betrayal and sensual romance. This book is also the culmination of one half of a saga and the beginning of another dangerous one. The way the suspense and romance weave seamlessly together in this novel always rejuvenates me and helps to take me out of my slump. —Natalya Muncuff