Newsletter 1
Read Harder 2018: Books Set In or About 1 of the 5 BRICS Countries
This content contains affiliate links. When you buy through these links, we may earn an affiliate commission.
This year's Read Harder challenged is presented by Libby.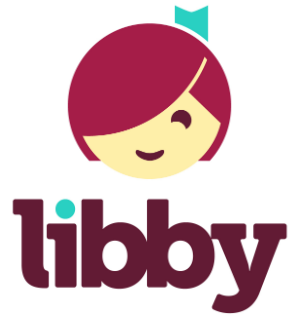 Meet Libby. The one-tap reading app from OverDrive. By downloading Libby to your smartphone, you can access thousands of eBooks and audiobooks from your library for free anytime and anywhere. You'll find titles in all genres, ranging from bestsellers, classics, nonfiction, comics and much more. Libby works on Apple and Android devices and is compatible with Kindle. All you need is a library card but you can sample any book in the library collection without one. In select locations, Libby will even get your library card for you instantly. Learn more at https://meet.libbyapp.com/. Happy Reading.
---
The unofficial political affiliation between the BRICS countries (Brazil, Russia, India, China, and South Africa) isn't widely discussed outside of professional marketing circles. Together, these countries account for two-fifths of the global population and about a quarter of the world's land. They have been working together to grow as a global economic leader with vary levels of success in each country.
I've never thought of books from these countries as a group until now, but the literature in this list reflects those same political imbalances. Thematic similarities (like ownership, immigration, and self-justification) pry out of each book. The stories here waver between being all about a BRICS country to using powerful symbolism of a BRICS country. This list is by no means comprehensive, but it gives a snapshot of books set in or about a BRICS country:
Out by Natsua Kirino
Out by Natsua Kirino is a Japanese novel about a group of women who work together at a factory. Outside of work, they cover up a murder together. The man who lands himself into a complicated relationship with the matriarchal figure, Masako, however, is half-Brazilian. His experience as a Japanese citizen who doesn't look Japanese doesn't excuse his bad behavior, but the way he forces himself into the story highlights his cultural battle to belong somewhere with someone. Trigger warning: rape and gore.
If you're interested in a less conventional choice, in terms of genre and style, a great play to read is The America Play by Suzan-Lori Parks, which is published in her book The America Play and Other Works. The Foundling Father, a black gravedigger who looks like former President Lincoln, spends the whole first act contemplating his place in America. His son Brazil inherits the role of gravedigger thereafter. He mourns his father endlessly. The America Play is American, but this conflicted character directly symbolizes Brazil, the country which imported the highest number of enslaved people in the west and was the last country to abolish slavery. The play embodies colonized genealogy, while also confronting the role the U.S. plays in the black diaspora.
Anna Prushinskaya's essay collection A Woman is a Woman Until She is a Mother is indebted to her Russian background and family history. She muses about her grandmothers as mothers, the final months of her pregnancy, using apps during parenthood, and, ultimately, her life as an immigrant from Russia (who moved to the U.S. when she was a preteen). The book also brings in a number of other cultural references to motherhood, including ideas from Alice Walker and a documentary entitled Little Stones. One bonus for choosing this book: you can probably read it in a day.
Pnin by Vladamir Nabokov
If you've only read Vladamir Nabokov's Lolita, Pnin is a good choice to get you back into his work. That's what happened to me a few years ago after I read Zadie Smith say that it's one of her favorite books—one that she teaches regularly. The namesake, Timofey Pavlivich Pnin, was born in Russia but is very conscious of his American citizenship. He's also an assistant professor of classic Russian literature in the U.S. during the 1950s. The book is written in sometimes loopy digressions, which adds to the way the story satirizes higher education.
Narcopolis, written by Jeet Thayil, follows the trends of drugs, prostitution, and religion in India over the course of a few decades. An opium user narrates the story in long, poetic sentences (Thayil is also a poet). Dimple, a castrated prostitute, is the standout character, but a few other people's lives are dug into during the novel as well. The city of Bombay (now Mumbai) is alive in this novel. Trigger warning: rape.
Akhil Sharma's Family Life is a semi-autobiographical novel about Ajay, a boy who immigrated to America from India with his family. At the center of the story is his younger brother's severe head injury. That accident ends up consuming each character. A couple of moments from this book that I still think about are the blue dress he imagines his future girlfriend will wear one day and the detergent soap running down the streets on laundry day.
Little Fires Everywhere by Celeste Ng is not set in China, but one of the central conflicts in the story revolves around the adoption of a baby born to a Chinese immigrant in the U.S. A moral and legal dispute tears a town apart, much in the style of Harper Lee's To Kill A Mockingbird. The main plot line follows the relationship between two families in a way that reminded me of Zadie Smith's White Teeth. The quick pacing of the plot is also comparable to Out.
Jenny Zhang's short story collection Sour Heart tells the experiences of various Chinese American immigrants. I know this (along with Little Fires Everywhere) is a popular book, but if you haven't read it yet, this might be a good time to do it. The first story is my favorite one. All of the roaches and moving was so vividly done. I don't think I'll ever forget the image of the families sleeping in the same room together experiencing America.
The Woman Next Door by Yewande Omotoso is set in South Africa and follows the property disputes between two neighbors. They are older, widowed characters, which is a refreshing change for a fictional story. The book opens with a town hall–style meeting, which throws you right into a world of women with political power. Two women struggle together from there on with racial identity, friendship, and motherhood in the midst of an uncomfortable living situation.