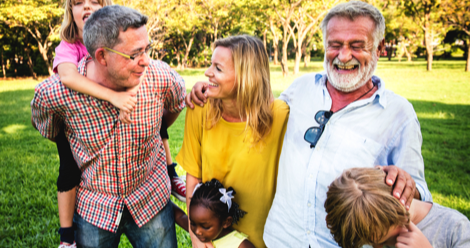 Children's
6 Children's Books About Blended Families
This content contains affiliate links. When you buy through these links, we may earn an affiliate commission.
Did you know that around 1300 new step-families form every day? Gone are the days where the word "family" is automatically synonymous with biologically bonded parents and children. More and more kids are experiencing the great joys and frustrations of combining two different families to make one. Which means that more and more books are written to reflect those experiences. Read on for six great children's books about blended families!
PICTURE BOOKS:
Oh, Brother! by Nikki Grimes and illustrated by Mike Benny
This is a sometimes painful, sometimes heartwarming, and always hilarious story of stepbrothers Xavier and Chris. The new stepbrothers go from distrusting one another to realizing that they have much more in common than they initially thought. Grimes utilizes free-verse poetry to chronicle Xavier and Chris' relationship, which makes for a pleasant and emotional read.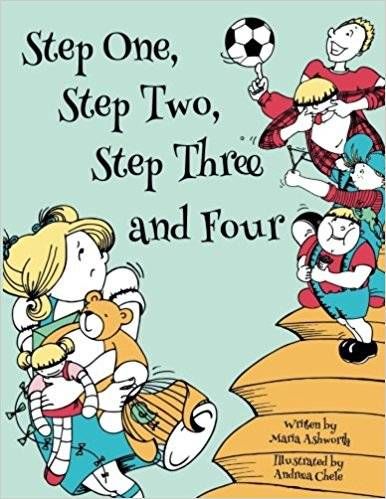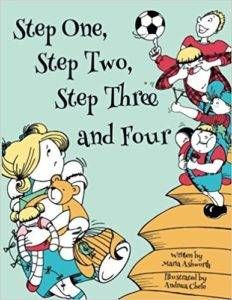 Step One, Step Two, Step Three and Four by Maria Ashworth and illustrated by Andreea Chele
Told entirely in rhyme, Step One, Step Two, Step Three and Four follows a young girl struggling to accept her four new step-brothers. At first, the narrator can't stand the noisy new additions to her family. But when she's bullied at school and her new brothers come to her rescue, she starts to see the value in her blended families…
MIDDLE GRADE NOVELS: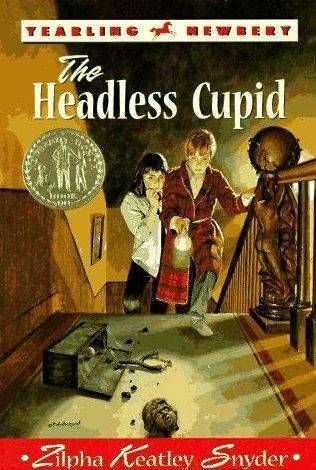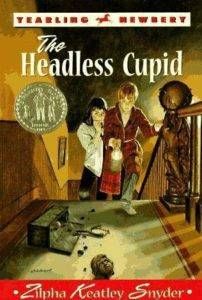 The Headless Cupid (Stanley Family #1) by Zilpha Keatley Snyder
In the first installment of this 1970's classic series, the four Stanley children—David, Janie, Tesser, and Blair—relocate to a house in the country with their new stepmother and stepsister Amanda. All of the children have a hard time adjusting, but Amanda takes it particularly hard. She's an intense child with a deep interest in the occult. When David encourages the other siblings to go along with Amanda's witchy ways in the name of familial peace, spooky things start to happen. Ultimately, the Stanley children learn to work together and trust each other when a ghost begins to terrorize their new home. Be sure to check out the other three books in the series that celebrates blended families: The Famous Stanley Family Kidnapping Case; Blair's Nightmare; and Janie's Private Eyes.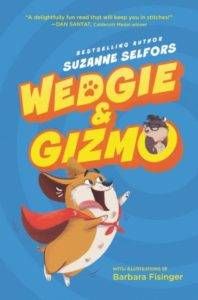 Wedgie & Gizmo by Suzanne Selfors and illustrated by Barbara Kisinger
Wedgie & Gizmo is the hilarious tale of a dog and a guinea pig that are forced to live together when their adult humans marry each other. Think blended families explained by The Pinky and The Brain. Wedgie is thrilled that there is a new animal to play with in the house. Gizmo, however, doesn't want to go on adventures with Wedgie or be forced into pink tutu's by Wedgie's owner Jasmine. He wants to take over the world!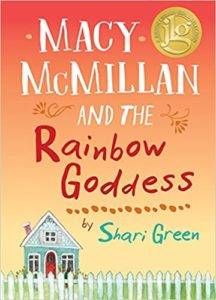 Macy McMillan and the Rainbow Goddess by Shari Green
A girl strikes up an unlikely friendship with her elderly neighbor Iris Gillan in this tale of massive familial change. Macy McMillan and her mother are getting ready to move in with her new stepfather and twin stepsisters. Between packing up her own life, Macy is tasked with helping eight-six-year-old Iris move into a nursing house. Macy resents this new job. She fears that her deafness will make it difficult to communicate with her neighbor. But as the two grow closer, Macy learns that it's easier to talk to Iris than she thought. What's more, it's comforting. Iris imparts great wisdom onto Macy as she faces tough new changes ahead.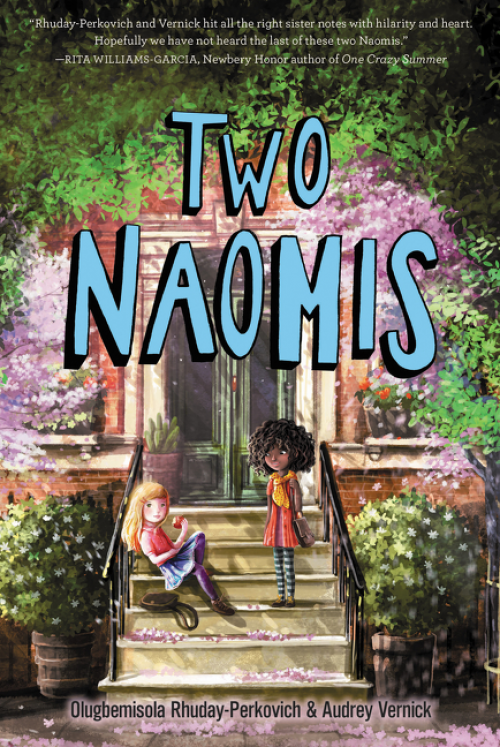 Two Naomis by Olugbemisola Rhuday-Perkovich and Audrey Vernick
Naomi Marie and Naomi Edith learn to share more than just their first names in this cute middle grade novel. When their parents start dating seriously, both Naomis resist the inevitable combination of their two families. They struggle to find anything in common with each other. Naomi Marie is extroverted and likes getting involved in different school clubs, while Naomi Edith is more of a homebody. Then, their parents put them in a videogame coding class to force them to get to know each other. Here the two Naomis begin a friendship that sustains them as their families shift and grow.
Save