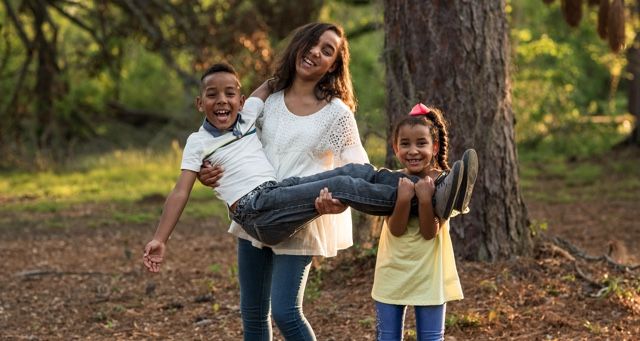 This content contains affiliate links. When you buy through these links, we may earn an affiliate commission.
Generation Z, the generation that follows millennials, has no definite range of birth years—some establish its starting year as 1995, while others assert that only those who were born after 2000 aren't considered millennials. Regardless, as someone born in 2001, I'm unquestionably a member of Gen Z. This year, I'm headed to college, and by certain criteria, my class—the class of 2023—will be the first of Gen Z to do so.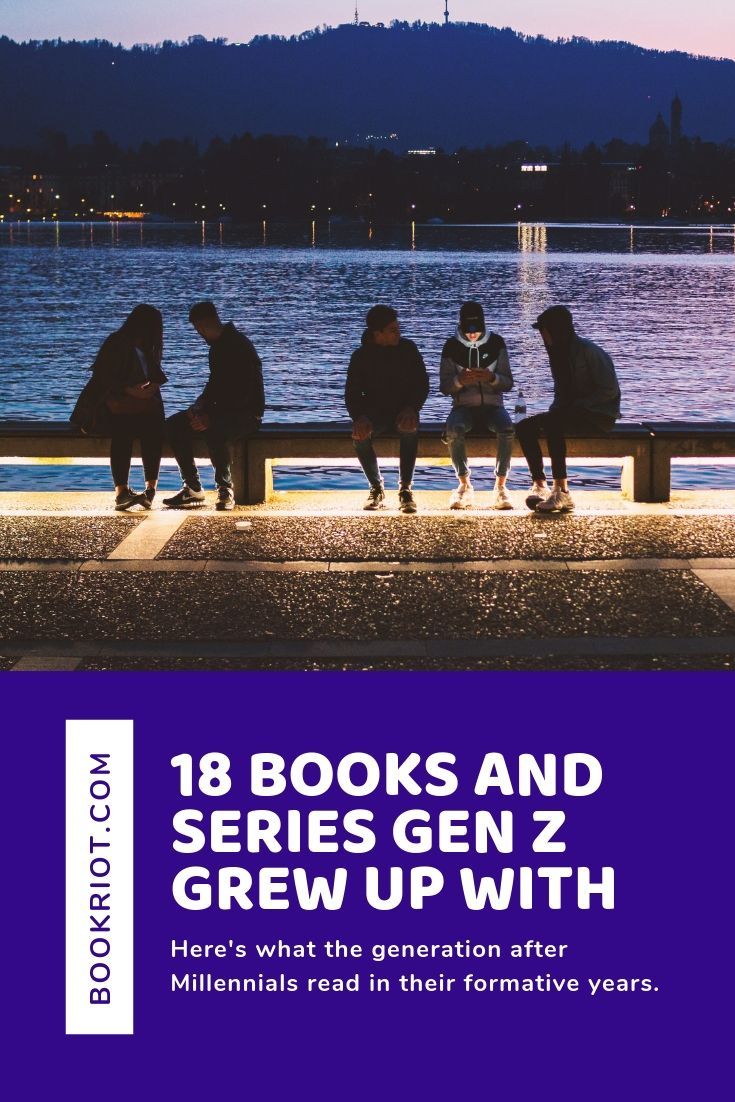 To honor one of our first steps toward adulthood, here are 18 of the books and series (aside from Harry Potter and The Hunger Games) that shaped our childhood.
Riordan weaves together reality and Greek mythology in this series, creating a result as magical as the Golden Fleece. Both engaging and educational, it has some of the most memorable characters of my childhood. I remember waiting in anticipation for the release of each subsequent book, buying it at the beloved Scholastic Book Fair (!!), and devouring it as soon as I got home.
Coraline, a strong-willed and flippant girl who is discontent with her life, moves into a new house and stumbles into an alternate reality in which her parents are loving and attentive…but have buttons for eyes. As Coraline spends more and more time in their world, she begins to realize that the world she so desperately craved may not be as appealing as it seemed.
I still have the mental scars from reading this book in early elementary school—it's utterly terrifying.
This lengthy series shapes a world through the eyes of cats that live in the wild; sprawling over generations and following multiple timelines, it's utterly immersive and appealing to the childlike imagination.
Inkheart by Cornelia Funke
This fantasy series follows the story of 12-year-old Meggie and her bookbinder father Mo, who is able to read characters in and out of books. Perfect for blossoming bibliophiles, this series inspired a deeper reverence for reading in many of us and is perhaps one of the few ones on this list that is equally captivating even as we read it nearly a decade later.
Hazel Lancaster, a witty and introspective girl who has battled cancer for three of her seventeen years of life, attends a cancer support group and encounters a boy in remission named Augustus Waters. The pair's budding romantic relationship is wrought by the difficulties of their respective conditions, but through it, they learn about life, love, and happiness—as well as the impossibly fleeting nature of all three.
Barn owl Soren is rescued from certain death and brought to St. Aggie's, a school for orphaned owls. As he and his new friend Gylfie unravel the secrets of their strange school, they discover an insidious plot and are forced to flee from the lives they have always known.
Think 1984, but with owls.
This series documents the turbulent life of 12-year-old Greg Heffley, who is comically unprepared for middle school. Funny and relatable, it was one of the most essential series of our elementary and middle school years.
After the fall of the democratic government, the United States has split into smaller countries that are perpetually at war with each other. Fifteen-year-old prodigy June is born into the Republic, a nation located in what once was the western United States. She leads a comfortable life and has a future in the Republic's highest military circles ahead of her, but an encounter with Day, the country's most wanted criminal, leads her to believe that the country she loves is not nearly as utopian as she'd believed it to be.
Stargirl by Jerry Spinelli
After 15 years of homeschooling, Stargirl begins to attend 10th grade at Mica Area High School. At first, her vibrancy and individuality captivate the Mica High student body, but her failure to conform to the school's norms leads to her abrupt ostracization.
This book is such a beautiful ode to adolescence, so I was really happy to hear that the 6th grader I tutor is reading it right now!
In the underground city of Ember, humankind lives in comfort, but newfound corruption and swiftly depleting supplies threaten the safety of its people. Worse, the city's lights are failing, threatening to engulf it in complete darkness. When two children discover an ancient parchment indicating life outside of Ember, however, they begin to attempt to forge a new path for the city and the people within it.
Wonder by R.J. Palacio
A poignant book about August "Auggie" Pullman, a boy with a facial deformity, who faces alienation upon attending school for the first time. The story, which is divided by the perspectives of the characters that surround Auggie, is truly uplifting and engaging.
I remember reading this book with my 6th grade class, so seeing the movie adaptation last year was pretty surreal!
Jonah never thought much of the fact that he's adopted until he and his new friend, who also happens to be adopted, begin receiving strange letters. The first says "You are one of the missing" and the second, which follows soon after, says "Beware! They're coming back to get you." As Jonah, his friend, and his sister strive to unravel the mystery of their past, they realize that their history may not be as straightforward as it seems.
"Are you a gifted child looking for special opportunities?" Children who respond to this enigmatic advertisement are put through a series of intensive tests, and only four of them succeed. They are given a secret mission and must go undercover at the Learning Institute for the Very Enlightened, which has only one rule: there are no rules. As the children explore the hidden tunnels of the school, however, they learn that they are faced with perhaps more than what they'd bargained for…
Two isolated children find solace in their unsatisfying lives by creating an imaginary forest kingdom.
(I cry every time)
Holes by Louis Sachar
Stanley Yelnats has been unjustly sent to a boys' detention center, where he spends his days digging holes exactly five feet wide and five feet deep. On the surface, the holes are for "building character," but Stanley quickly discovers that the boys are digging because the warden is looking for something…
This series of adventure novels was written collaboratively by some of the most prominent authors of our elementary (??) and middle school years, including Rick Riordan, Gordon Korman, and Margaret Peterson Haddix. It consists of five series and chronicles the adventures of siblings Amy and Dan Cahill, who learn that they are members of history's most influential family.
This book, which has one of the most memorable covers of my childhood, revolves around the life of Esperanza Ortega, the daughter of a wealthy Mexican landowner. After a series of events that completely alter her comfortable lifestyle, Esperanza is forced to confront the throes of America during the Great Depression, where she undergoes hardship like never before.
When poor farm boy Eragon stumbles upon a dragon egg in the forest, he is thrust into a dangerous world of magic and power, replete with elves, dwarves, and an evil king who reigns over a dark empire. Eragon is forced to continue the legacy of the legendary Dragon Riders in order to save the empire from the king's grasp.
Part of the appeal of this immersive fantasy was that it was crafted by an only 16-year-old author. Since it has all the essential elements of a Lord of the Rings–inspired series, it almost serves as an introductory Game of Thrones…
---
Honorable Mentions: Hatchet, Hoot, anything—anything—by Roald Dahl (my favorites are The Witches and Matilda), A Mango-Shaped Space, Tale of Despereaux, My Sister's Keeper, Artemis Fowl, and Swindle.
Note that this list contains a significant lack of books by marginalized authors. The dearth of authors of color in children's literature has been previously examined in articles such as this one, which indicate that the prevalence of marginalized authors has been steadily increasing since 2014. This list, however, focuses on authors that published books between 1990 and 2010, which is why the lack of diverse books is so evident.
Gen Z readers, I hope this list reminded you of some books you may have forgotten that were important to your childhood! Let us know which books we missed in the comments.