Children's
10 Great Children's Books for Adventurous Kids
Sponsored by Elizabeth Singer Hunt, author of The Secret Agent Jack and Max Stalwart series, published by Weinstein Books. A member of Hachette Book Group.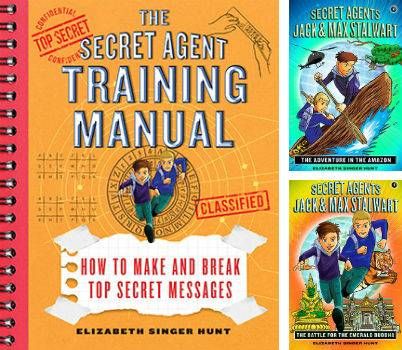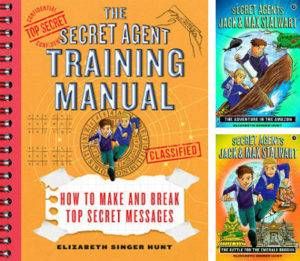 For fans of the award-winning Secret Agent Jack Stalwart comes a new chapter book series! Jack teams up with his older brother, Max, to solve international mysteries, using their special training as secret agents.
In The Battle for the Emerald Buddha, Jack is temporarily retired from the Global Protection Force and on family vacation. However, Jack and Max are motivated to act when a band of thieves takes the Emerald Buddha from the Grand Palace in Bangkok. On their own, up against one of the smartest and wealthiest villains they've ever faced, can the brothers find Thailand's treasure in time?
---
There have been so many new thrilling books out for early middle grade readers who crave adventure. Here's a list for adventure loving kids, from survivor stories, time traveling dogs, secret agents, and magical games.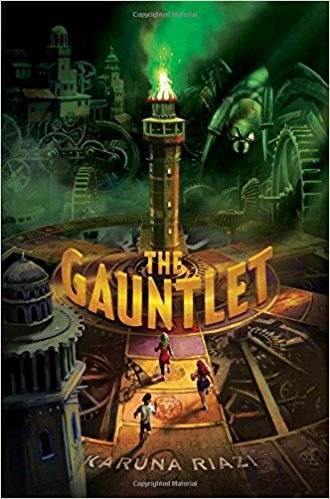 The Gauntlet by Karuna Riazi

I loved this book by debut author Karuna Riazi. This is an exciting, Middle Eastern spin on Jumanji, perfect for readers who love adventure and games. When twelve-year-old Farah discovers a wrapped package on her birthday, she assumes it's a gift from her aunt. Upon opening it and beginning to play it with her two best friends, they discover that the rules of the game are life and death, and when Farah's brother gets sucked into the game and disappears Farah and her friends have no other choice but to follow him. But no one told them that the only way to escape the game is to win it…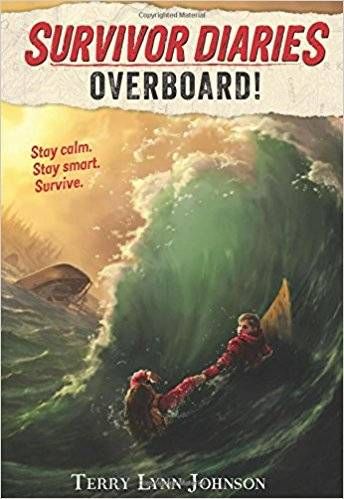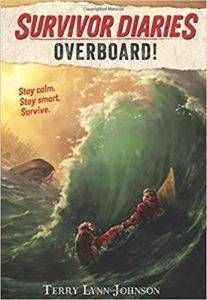 Overboard! (Survivor Diaries series) by Terry Lynn Johnson
Written by survival expert Terry Lynn Johnson, this books begins with eleven-year-old Travis and his family enjoying a whale watching tour off the coast of Washington. When disaster strikes and the boat capsizes, Travis and twelve-year-old Marina have to do everything they can to survive in the ice cold waters. This book includes Coast Guard-approved cold-water survival tips.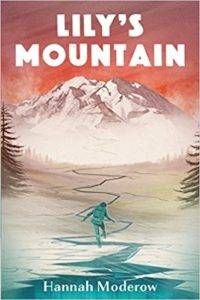 Lily's Mountain by Hannah Moderow
When Lily and her family get news that her father has died while climbing Denali, the highest mountain in Alaska, Lily knows it can't be true. Her father was a master climber and taught her all the survival tips he knew. When his body isn't found, Lily decides to go to Denali and find him herself, and she's sure she'll find him alive. Little does she know that the journey is much more treacherous than she ever believed it could be.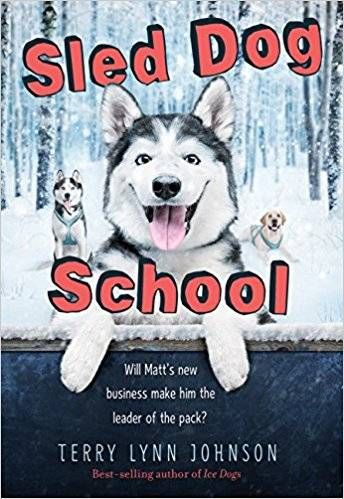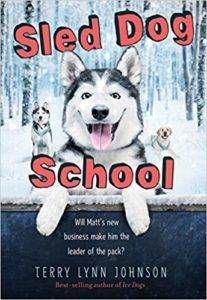 Sled Dog School by Terry Lynn Johnson
Eleven-year-old Matt doesn't find school very interesting, particularly not math. When he is given the opportunity to boost his failing math grade, Matt decides to start a sled dog school. After all, he loves his team of dogs. How hard could it be? But dogs and their owners are not so predictable, and Matt finds himself in over his head. Can he make his school a success and save his math grade?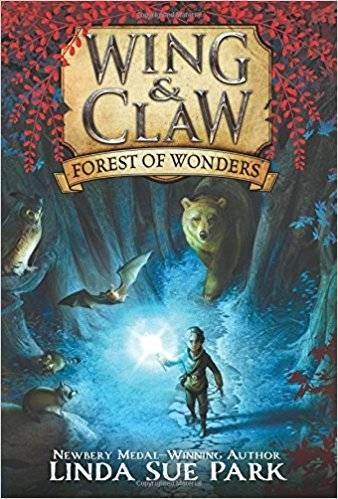 Wing and Claw (series) by Linda Sue Park
This magical fantasy trilogy is about Raffa Santana, a gifted young apothecary who longs for his parent's trust in as he puts together healing balms from the mystical Forest of Wonders. When he comes across an injured bat, Raffa puts together a cure from a rare crimson vine he found in the forest, but in addition to healing the bat it also transforms it. Can Raffa undo the magic he's unleashed before it destroys everything he loves?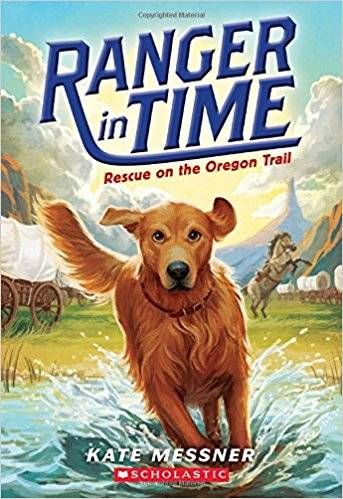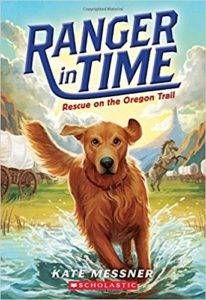 Rescue on the Oregon Trail (Ranger in Time series) by Kate Messner
This delightful series follows time-traveling golden retriever Ranger, a dog who (literally) follows trouble. He has been trained as a search-and-rescue dog, but he can't pass the test because he keeps getting distracted by pesky squirrels! One day, he finds a mysterious first aid kit in the garden and is transported to the year 1850, where he meets a young boy named Sam Abbott. Sam's family is migrating west on the Oregon Trail, and soon after Ranger arrives he helps the boy save his little sister. Ranger thinks his job is done, but the Oregon Trail can be dangerous, and the Abbotts need Ranger's help more than they realize!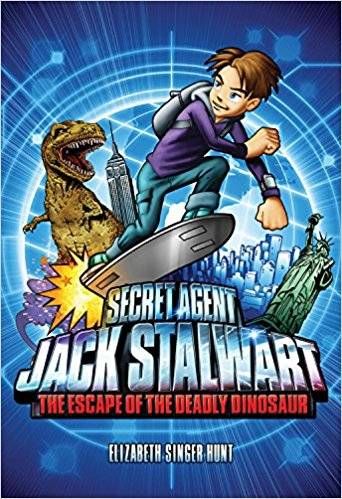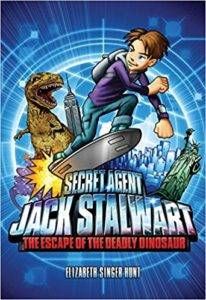 Secret Agent Jack Stalwart (series) by Elizabeth Singer Hunt
In this first book in the series, Jack zooms to the city that never sleeps to try to solve the mystery of the missing Allosaurus toe. Starting at the Natural History Museum, Jack's detection takes him to a competitive grade-schooler determined to win the science fair with his experiment crossing his own dog with the DNA from the bone of a dangerous, carnivorous dinosaur. Soon the gargantuan creature is terrorizing New Yorkers and Jack must stop him before he devours the animals in the Central Park zoo!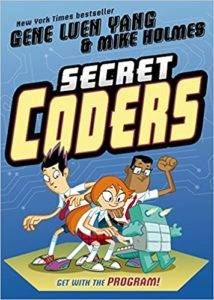 Secret Coders (series) by Gene Luen Yang and Mike Holmes
Stately Academy is a school crawling with mysteries to be solved! The founder of the school left many clues and puzzles to challenge his enterprising students. Using their wits and their growing prowess with coding, Hopper and her friend dodge robotic birds and child-hating administrators to solve the puzzle in this fun graphic novel.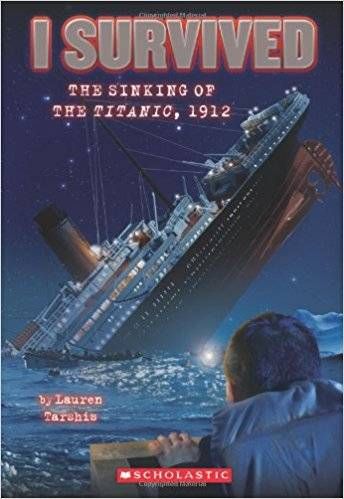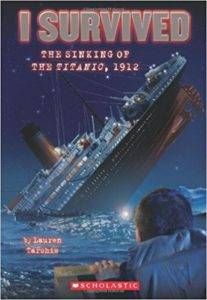 I Survived the Sinking of the Titanic (I Survived series) by Lauren Tarshis
Ten-year-old George Calder can't believe his luck — he and his little sister, Phoebe, are on the famous Titanic, crossing the ocean with their Aunt Daisy. The ship is full of exciting places to explore, but when George ventures into the first class storage cabin, a terrible boom shakes the entire boat. Suddenly, water is everywhere, and George's life changes forever.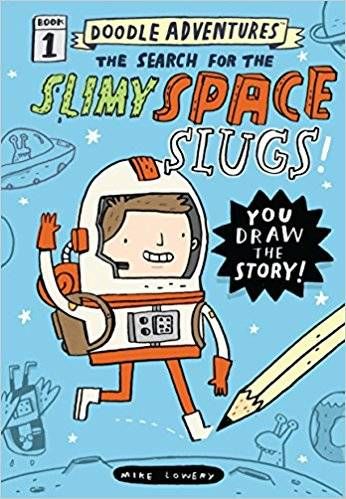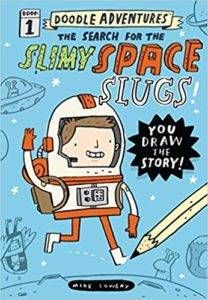 Doodle Adventures: The Search for the Slimy Space Slugs (Doodle Adventures series) by Mike Lowry
I love this series where readers first draw themselves into the story, and then continue by following prompts and adding more illustrations and doodles. Set in space, the book invites the reader to join Carl, a duck and member of a super-secret international group of explorers, on a journey in search of a very important grail-like object.
Save