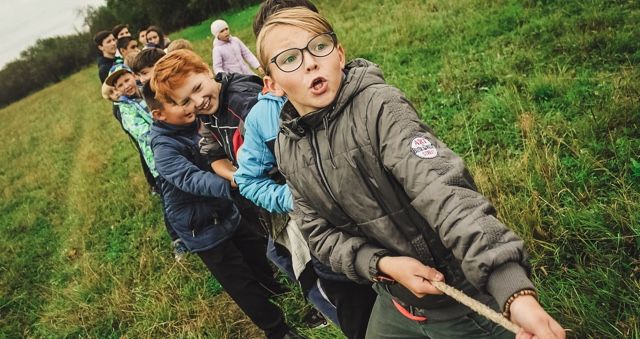 Lists
10 Great Books About Brave Tween Heroes
This list of books about young heroes is sponsored by The Dark Lord Clementine by Sarah Jean Horwitz, new from Algonquin Young Readers.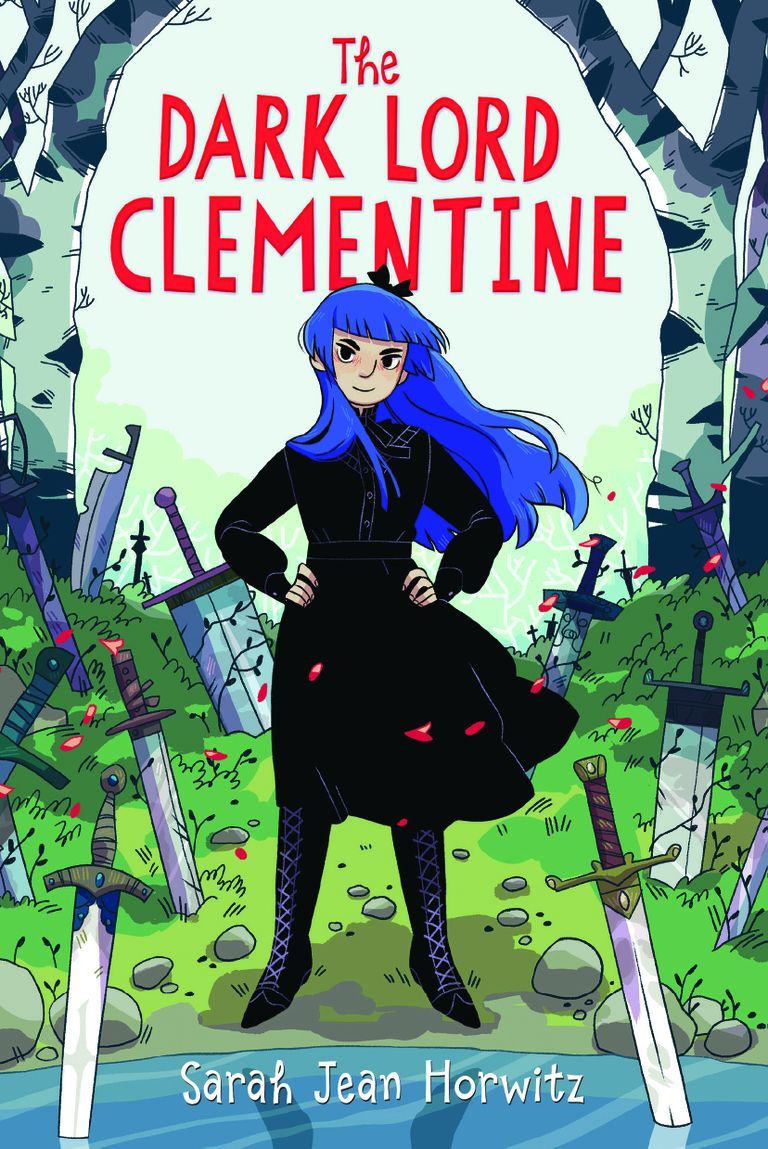 As the only child of the infamous Dark Lord Elithor, twelve-year-old Clementine has been groomed since birth to be the best Evil Overlord she can be. But everything changes the day her father is cursed by a mysterious rival. Now, Clementine must not only search for a way to break the curse, but also take on the full responsibilities of the Dark Lord. As Clementine forms her first friendships and discovers more about her own magic, she starts to question everything she's been taught. What if the Dark Lord Clementine doesn't want to be dark after all?
---
The tweenage years (10–13) are difficult enough as it is. Throw in some of the challenges these tweens had to face, and you know it has to take serious bravery to make it through. Some of the following characters are from books specifically for tweens. Some characters are from books for older audiences. Either way, you'll find these tweens' bravery inspirational, no matter your age.
Daniel Sempere
In Carlos Ruiz Zafón's The Shadow of the Wind, our protagonist is Daniel Sempere, a boy who gets a strange book for his tenth birthday. Then he discovers that all other copies of this book have been destroyed, and that someone might be after this final copy. So Daniel goes on a dangerous journey to find out what happened to the mysterious author of the book, Julián Carax, and why someone would want to erase all of his work.
Deza Malone
Deza Malone is the title character from The Mighty Miss Malone by Christopher Paul Curtis. And if the title alone doesn't tell you that Deza is a force to be reckoned with, here's how she earns that name: After the Great Depression hits her family hard, Deza's father leaves home in search of work, and the rest of the family goes in search of him. That's how they find themselves living in a Hooverville outside of Flint, Michigan, struggling to continue their "journey to a place called Wonderful." Deza is a smart and ambitious girl who exhibits bravery through her family's most difficult moments.
Meg Murry
While Meg Murry is from a series of books by Madeline L'Engle, she's only technically a tween in the first book. In fact, the third book in the series, A Swiftly Tilting Planet, takes place eleven years after the first book, when Meg is an adult. So let's focus on A Wrinkle in Time, the beloved classic in which Meg embarks on a harrowing journey through time and space to rescue her father. During her strange adventure, Meg discovers her own bravery and learns so much about the world around her. For instance, like many people her age, Meg learns that adults don't always have the answer, and sometimes kids have to be their own heroes.
The Losers' Club
Speaking of kids having to rescue themselves and be their own heroes, there is no better example of that than the kids from the Losers' Club in Stephen King's It. Bill, Beverly, Ben, Eddie, Richie, Stanley, and Mike may only be 11 years old, but when they discover the adults in the town of Derry will do nothing to eradicate the killer clown who lives in the sewers, these kids take matters into their own hands. If taking on a killer clown at the age of 11 isn't bravery, then I don't know what is.
Kiranmala
Our brave hero in the series Kiranmala and the Kingdom Beyond by Sayantani DasGupta is 12-year-old Kiranmala, who doesn't know she's destined to become a demon slayer. Then her parents go missing and she's attacked by a rakkhosh demon. In order to save her parents and fulfill her destiny, Kiran is thrust into another dimension where she must solve riddles and fight demons in order to find her parents and save the world.
Lyra Belacqua
Lyra Belacqua (or Lyra Silvertongue) is from Philip Pullman's His Dark Materials series. In the first book in the series, Lyra's best friend Roger goes missing. Lyra is certain he was taken by an evil group known as the Gobblers, and so she bravely goes off in search of him. In doing so, Lyra finds herself in the middle of an interdimensional battle between good and evil. And there's a prophecy that says she's meant to play a pivotal role in all of this? This is a lot for an 11-year-old to take in, but the tenacious Lyra can handle it.
Annemarie Johansen
From Number the Stars by Lois Lowry, Annemarie Johansen is a young girl growing up in Copenhagen in 1943. She sees bravery in the people she admires, but she doesn't necessarily consider herself brave. All of that changes, however, when the Jews in Denmark are "relocated" and Annemarie's best friend Ellen moves in with the Johansens to hide from the Nazis. To protect her dear friend, Annemarie must reach within herself to find her bravery and stand up for what's right.
Olive
Olive is the 11-year-old protagonist in Jacqueline West's The Book of Elsewhere series. In the first novel, The Shadows, Olive moves into a strange old Victorian house with her mathematics-obsessed parents. Right away, Olive knows there's something off about their new home, and then she discovers a pair of spectacles that allows her to travel inside of the paintings that line the walls of the house. But this new land to which she journeys is dangerous and full of secrets, and it will be up to Olive to face this danger head on to prevent it from threatening her world.
The Pevensie Siblings
While the Pevensies appear throughout the Chronicles of Narnia series, they start their adventure together in C.S. Lewis's The Lion, The Witch, and the Wardrobe. In this novel, Peter, 13; Susan, 12; Edmund, 10; and Lucy, 8, venture to Narnia through a magical wardrobe. There, they find that they are part of a prophecy. It is their destiny to save Narnia from an everlasting winter where it is never Christmas, and to vanquish the evil White Witch.
Harper Raine
From the Spirit Hunters series by Ellen Oh, 7th grader Harper Raine is a hero so brave that she's not afraid to face the ghosts who are haunting her younger brother. This haunting that her brother is experiencing is giving Harper a weird feeling of déjà vu, but she can't remember why. In order to save her brother, Harper will have to find a way to tap into her repressed memories and discover the bravest version of herself.
---
Were you as brave as these tweens when you were this age? I don't think I'm this brave now. Nevertheless, their stories inspired me to maybe try to be a tiny bit braver.