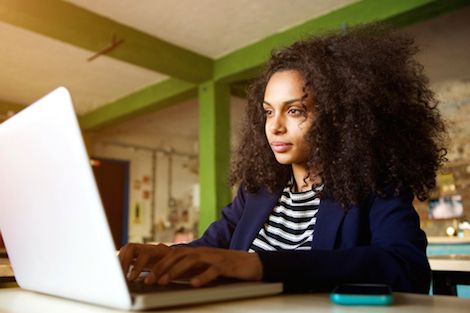 Lists
9 Children's, YA, and Adult Books About Women Writers
This content contains affiliate links. When you buy through these links, we may earn an affiliate commission.
There's something intriguing about the childhood of women who would grow up to be trailblazers in the literary world. These historical fiction novels show that the real lives of our favourite authors may be just as interesting as the fictional worlds they created. Books about women writers can help us better understand who they were, which can lend new layers of appreciation to their classic works. From Zora Neale Hurston to Mary Shelley to Pearl S. Buck, these books are sure to appeal to both fans of their subjects as well as provide an introduction to new fans of their work.
Children's BOOKS ABOUT WOMEN WRITERS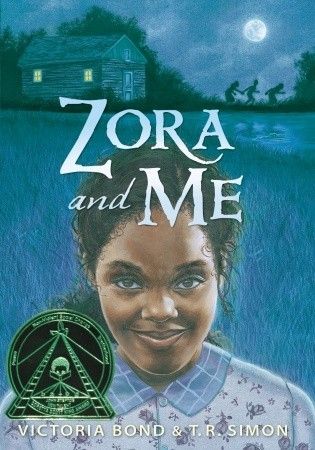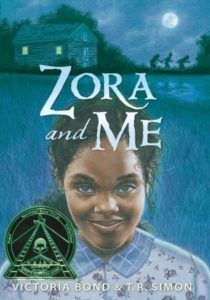 Zora and Me by Victoria Bond and T.R. Simon
Whether she's telling the truth or stretching it, Zora Neale Hurston is a riveting storyteller. Her latest creation is a shape-shifting gator man who lurks in the marshes, waiting to steal human souls. But when a man is found murdered by the railroad tracks, Zora's tales of a mythical evil creature take on an ominous and far more complicated complexion. A fictionalization of the early years of a literary giant, this astonishing novel is the first project ever to be endorsed by the Zora Neale Hurston Trust that was not authored by Hurston herself.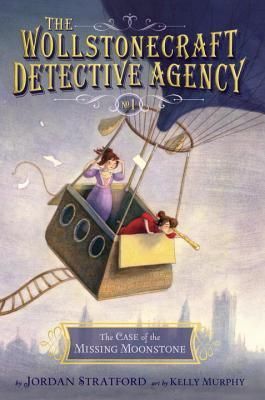 The Case of the Missing Moonstone by Jordan Stratford and Kelly Murphy
In an alternate 1826, Ada Lovelace befriends Mary Godwin (later Mary Shelley) to form a secret detective agency. The two tweens conspire to form the Wollstonecraft Detective Agency—a secret constabulary for the apprehension of clever criminals. Their first case involves a stolen heirloom, a false confession, and an array of fishy suspects. But it's no match for the deductive powers and bold hearts of Ada and Mary.
Fruitlands: Louisa May Alcott Made Perfect

by Gloria Whelan
In 1843, with all their possessions loaded onto a single wagon, ten-year-old Louisa May Alcott and her family set out into the wilderness to make a new home for themselves on a farm called Fruitlands. Louisa's father has a dream of living a perfect, simple life. It won't be easy, but the family has vowed to uphold his high ideals. In her diary, Louisa reveals the hardships of this new life, and pours out her hopes and worries. Can Louisa live up to her father's expectations? Or will trying to be perfect tear the family apart?
YA BOOKS ABOUT WOMEN WRITERS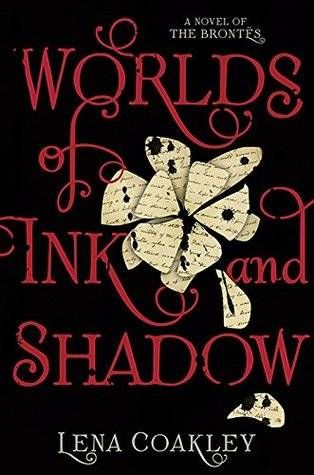 Worlds Of Ink And Shadow: a novel of the Brontës by Mary Coakley
Charlotte, Branwell, Emily, and Anne Brontë have always been close. Their vivid imaginations lend them escape from their strict, spartan upbringing, actually transporting them into their created worlds: the glittering Verdopolis and the romantic and melancholy Gondal. But at what price? As Branwell begins to slip into madness and the sisters feel their real lives slipping away, they must weigh the cost of their powerful imaginations, even as their characters—the brooding Rogue and dashing Duke of Zamorna—refuse to let them go.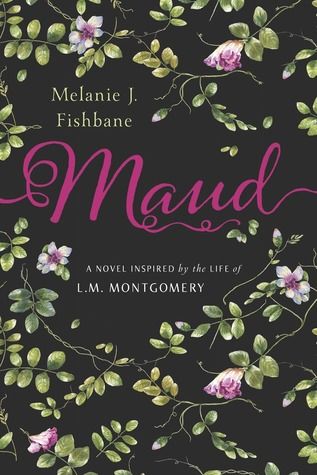 Maud: a novel inspired by the life of Lucy Maud Montgomery by Melanie J. Fishbane
Fourteen-year-old Lucy Maud Montgomery—Maud to her friends—has a dream: to go to college and become a writer. But living with her grandparents on Prince Edward Island, she worries that this dream will never come true. Life changes for Maud when she goes out West to live with her father and his new wife and daughter. Her new home offers her another chance at love, as well as attending school, but tensions increase as Maud discovers her stepmother's plans for her, which threaten Maud's future—and her happiness—forever.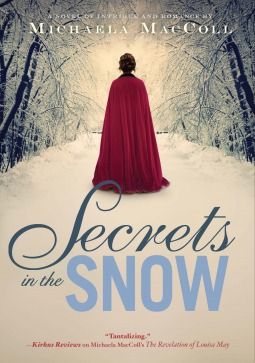 Secrets in the Snow by Michaela MacColl
Jane Austen's family is eager to secure her future by marrying her off. But Jane is much more interested in writing her novels and finds every suitor lacking in one way or another. That is, until the mysterious Mr. Lefroy arrives on the scene. Can it be that he's the suitor for her? Before Jane can find out, her cousin is accused of aiding the French, England's enemy, and Jane finds herself busy proving her family's innocence, solving a murder, and facing a decision that might mean the sacrifice of her one true love.
Adult BOOKS About Women Writers

Vanessa and her Sister by Priya Parmar
This novel offers an intimate glimpse into the lives of painter Vanessa Bell, her writer sister Virginia Woolf, and the controversial and popular circle of intellectuals known as the Bloomsbury Group. The sisters are stars of a glittering circle of bright, outrageous artistic friends. But the landscape shifts when Vanessa unexpectedly falls in love and her sister feels dangerously abandoned. As tragedy and betrayal threaten to destroy the family, Vanessa must decide if it is finally time to protect her own happiness above all else.
Pearl of China by Anchee Min
In the small southern town of Chin-kiang, in the last days of the nineteenth century, two young girls bump heads and become thick as thieves. Willow is the only child of a destitute family, Pearl the headstrong daughter of zealous Christian missionaries. She will ultimately become the internationally renowned author Pearl S. Buck, but for now she is just a girl. The two embark on a friendship that will sustain both of them through one of the most tumultuous periods in Chinese history. Through love and loss, heartbreak and joy, exile and imprisonment, the two women remain intimately entwined.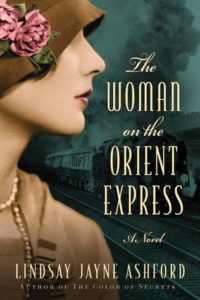 The Woman on the Orient Express by Lindsay Jayne Ashford
Hoping to make a clean break from a fractured marriage, Agatha Christie boards the Orient Express in disguise. And she isn't the only passenger on board with secrets. As the train bound for the Middle East speeds down the track, the parallel courses of her life and that of her cabinmate shift to intersect—with lasting repercussions. Filled with evocative imagery, suspense, and emotional complexity, this mystery explores the bonds of sisterhood forged by shared pain and the power of secrets.
If these books about women writers leave you wanting more, check out our list of new middle grade books inspired by beloved girl heroes.