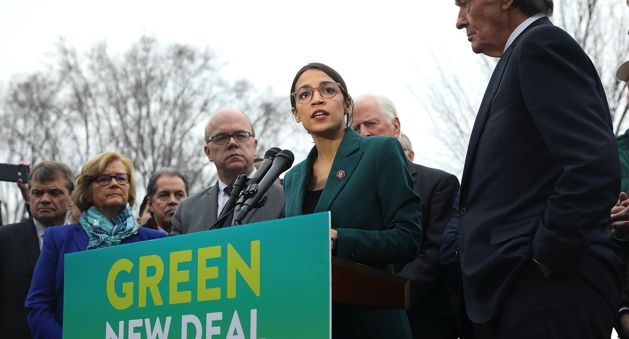 Lists
7 Books That Illustrate Life As a Woman in Politics
This content contains affiliate links. When you buy through these links, we may earn an affiliate commission.
In the last couple of years, more women have run for political office in the United States than ever before—and that trend continues to hold true in next year's presidential elections. As 2020 quickly approaches, it's worth examining the unique challenges that women face as candidates, as shared by those who have already experienced them. Centered on several powerful former and current national leaders on both sides of the aisle, these seven books about women in politics offer new insight and perspective into these women's lives—from the campaign trail to Capitol Hill.
Part workbook, part how-to guide, this book illustrates the many steps it takes to run for one of the 500,000 elected offices in the United States. From logistics. like where to run and how to fundraise, to more personal issues, like how to approach campaigning as a family, Represent offers a useful and motivating resource for all women thinking about getting into politics.
Becoming by Michelle Obama
In this compelling and deeply reflective memoir, former First Lady Michelle Obama looks back at her family's time in office with candor and wit, illustrating both the joyous triumphs and the deep pitfalls of life in the White House. She also chronicles the meaningful experiences—from childhood in Chicago to life on the campaign trail—that shaped the long journey into becoming a political icon.
As the former Ambassador to the United Nations, Nikki Haley served as the nation's representative during times of crisis and tragedy. In this book, she gives a closer look at her life as a diplomat handling domestic and international matters under the Trump administration.
The 2018 midterm election brought a wave of history-making candidates into the landscape of American politics, Among them: the first woman Speaker of the House, the first openly gay member of the Senate, and many more. This book documents the 131 women of the 116th Congress through a series of powerful portraits that capture what political representation looks like in 2019.
Using the experience she's gained over a lengthy career in business and politics, Stacey Abrams outlines practical tips for honing your leadership skills and following your ambition in this book. Abrams specifically aims her ideas at those who remain outside the normal political circles of Washington, D.C., including women, people of color, the working class, and members of the LGBTQ community.
Christine Pelosi takes a personal look back at her mother's journey from homemaker to becoming the most powerful female politician in America, the Speaker of the House of Representatives. In addition to delving further into Speaker Pelosi's role at the White House, the author also shares some wisdom she gleaned from her mother about family, public service, and becoming a leader in your field.
Alexandra Ocasio-Cortez became one of the most famous new candidates of the 2018 midterm elections when she beat ten-term incumbent Joe Crowley to win the Democratic Party's primary chair in New York's 14th congressional district. This celebratory biography traces her unparalleled rise from bartender to the youngest woman ever elected to Congress and the movement she's helped to inspire along the way.